MarvelBlog News for August 27th, 2023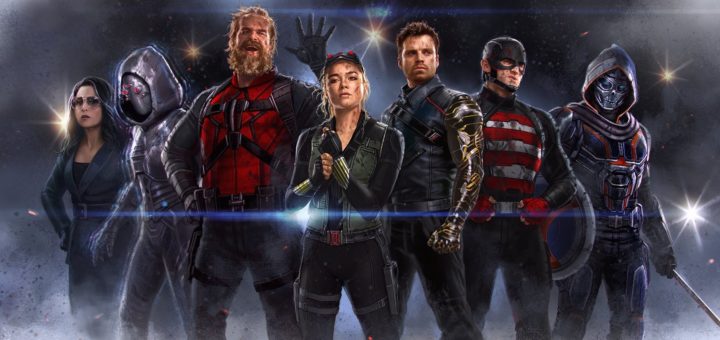 Marvel has offered some new tidbits about its upcoming tandem of Thunderbolts and Captain America: Brave New World.
We'll discuss them and the possibility of Thor 5 in this week's MarvelBlog News.
The Meta Story of Thunderbolts
Tidbits have leaked about what Marvel has in store for Thunderbolts. I recently referenced this fact, but it bears a deeper discussion.
I say this because various sources have uncovered leaks from the set, which is something I'd indicated would happen.
Thunderbolts will highlight characters from Black Widow, Captain America and The Winter Soldier, Ant-Man and the Wasp, Hawkeye, and others.
While director Jake Schreier has suggested the film isn't a sequel to Captain America: Brave New World, that's a bit misleading.
If anything, Thunderbolts works as a semi-sequel to every title I just mentioned PLUS Captain America 4.
Marvel has announced the return of Bucky, Taskmaster, Ghost, Yelena Belova, U.S. Agent, Red Guardian, and several new characters.
Also, Harrison Ford will take over the role of Thunderbolt Ross from the late William Hurt.
Presumably, with Ford involved, Thunderbolt Ross will play the most important character in the movie, just as Robert Redford did in Captain America: The Winter Soldier.
That's not the novelty of Thunderbolts, though. Instead, it's the storyline, which mirrors two DC Studios releases you may have already seen.
Yes, I'm talking about Suicide Squad and The Suicide Squad, as the similarities here are unmistakable.
In the comics, Suicide Squad arrived in 1959, although you could argue its primary usage didn't occur until 1987.
Meanwhile, Marvel wouldn't unveil the Thunderbolts until 1997. So, they've always been perceived as the knockoff, which is true of most Marvel books.
Remember that Marvel arose in the 1960s, decades after DC had kickstarted the entire industry.
Marvel is objectively better, though, and that's why there's greater interest in a Thunderbolts movie.
We've expected this one for a while, arguably as soon as Ghost was allowed to live in Ant-Man and the Wasp.
About Thunderbolts and Brave New World
That's the part of Thunderbolts that's so intriguing. Many of these characters started as villains and are now ostensibly trying to redeem themselves.
However, Thunderbolt Ross is now and always will be a villain, and the presumed arrival of Red Hulk won't change that.
So, the expectation is that some Thunderbolts will rise up against Ross, while others will embrace their villainy.
That's a recurring theme from the comics, where some villains like Bullseye have zero intention of going straight. Others like Songbird have truly reformed.
With Thunderbolts, we'll learn which of the recent villains has turned over a new leaf versus which ones prefer the dark side.
I quite like the idea of someone like U.S. Agent remaining evil, even though that's my speculation rather than news. It's the kind of nuanced storytelling Marvel offers, though.
Before we reach that point, Captain America: Brave New World will define Thunderbolt's menace, as Ford appears in both films.
Based on recent rumors, Thunderbolt won't be the only antagonist, though.
The WWE's Seth Rollins accidentally revealed that the Serpent Society will appear in the film.
Apparently, the person funding them is The Leader, a returning character from 2003's The Hulk, which isn't even an MCU film.
Folks, Marvel is really trying some stuff here, making these twin projects extremely ambitious and cause for excitement.
Sadly, we won't get to watch either one until 2024, and Thunderbolts may face a delay in 2025 if the current Hollywood strikes continue for much longer.
Could a Thor 5 Be in Pre-Production?
Sometimes, a story doesn't make sense despite the surrounding facts.
For example, Bob Iger the CEO of The Walt Disney Company, lamented some of Marvel's recent decisions.
Iger, the person who spearheaded Disney's purchase of Marvel Entertainment, believes the studio made a mistake with its recent releases.
Specifically, Marvel went to the well once too often with its sequels rather than embracing new stories.
Iger believes films like Ant-Man and the Wasp: Quantumania and Thor: Love and Thunder shouldn't have entered production.
Instead, Marvel should have proceeded with new characters or provided existing ones with platforms for their own standalone stories.
For this reason, a recent rumor doesn't make much sense. And it involves Thor 5.
During a recent conversation, Taika Waititi discussed his plans for another Thor movie.
As a reminder, Waititi directed Thor: Ragnarok and Thor: Love and Thunder.
One of those films is wildly popular with Marvel fans, while the other is…Thor: Love and Thunder.
After fans expressed their frustration with the most recent Thor film, Iger's comments suggested that he agreed that Marvel had beaten a dead horse enough.
That's why Waititi's comments drew attention. The director sounded like he already had a plan in place for Thor 5.
To a certain extent, that's understandable, as a Marvel creator should be leaving room for what comes next while filming a current project.
Waititi wants Thor to face a character even more powerful than Hela to test the Norse deity's maturation in the MCU.
This proclamation caused reporters to do a bit of digging. What they discovered is that Chris Hemsworth hasn't signed on for a new Thor film.
Even if one were in pre-production, Marvel may not bring back Waititi due to the lackluster reception for Love and Thunder.
So, this is probably nothing. Probably.
Marvel Miscellany
Let's start with the fun one. Marvel has revealed the Funko POP! lineup for X-Men 97. These figurines are delightful!
First look at 'X-MEN '97' Funko Pops! pic.twitter.com/G7j4YKGTe7

— X-Men Updates (@XMenUpdate) August 23, 2023
In less expected news, Marvel has announced Blu-Ray and 4K UHD releases for Loki and WandaVision, which kinda makes me wonder what year it is.
Finally, I'm chasing one other story that frankly sounds wrong to me.
Production Weekly has listed Wiccan and Doctor Strange 3 on its schedule of upcoming projects.
I suspect neither of these titles is in the offing, as Production Weekly sometimes lists possible productions in addition to real ones.
Still, I'll keep you informed if anything viable comes out.
For now, I view Dr. Strange 3 as less likely in the short term than Thor 5, and I don't think Thor 5 is happening anytime soon.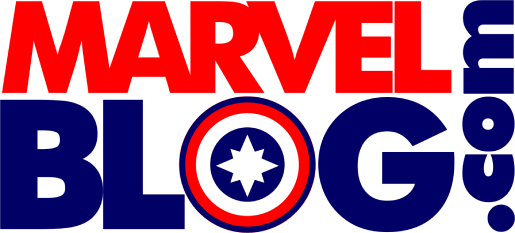 Thanks for visiting MarvelBlog.com! Want to go to Disney? For a FREE quote on your next Disney vacation, please fill out the form below, and one of the agents from MickeyTravels, a Diamond-Level Authorized Disney Vacation Planner, will be in touch soon!
Featured image: Marvel