This Week In Marvel: Black Widow Breakdown & More
We got a new Black Widow trailer this week and the experts at Marvel.com sat down to beak down the clip.
Marvel.com's Jamie Frevele reported: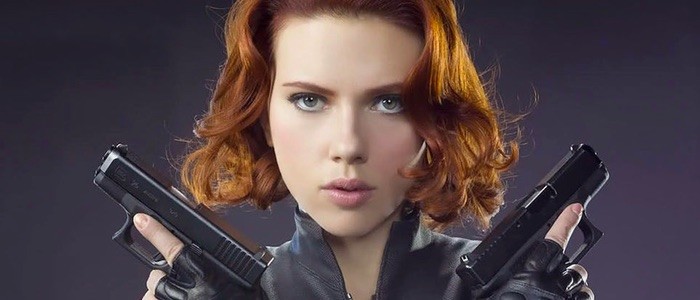 Marvel fans have known Nathan Summers AKA Cable as a grizzled, time-traveling mutant for over three decades — but now, we're getting a new look at him in a new series! This Week in Marvel dives into the history of Cable and talks to CABLE writer Gerry Duggan (MARAUDERS, DEADPOOL) about what the younger Cable was up to. (Don't forget to pic up your copy of CABLE #1, on sale now!)
But that's not all! Ryan "Agent M" Penagos and Lorraine Cink cover everything from X-Men movie toys, Avengers Campus updates, to new Shang-Chi comics AND unpack the latest trailer for Marvel Studios' Black Widow, coming to theaters on May 1!
Check out Marvel Studios' final Black Widow movie trailer below:
For more background, we wrote about the trailer on our sister site, MickeyBlog.com:
Meanwhile, This Week In Marvel host Ryan "Agent M" Penagos and crew broke down the trailer, the week in Marvel, Cable, toys, Avengers Campus, and more:
Upcoming comics in the Marvel queue include:
And…
Finally, This Week In Marvel spoke about Disneyland Resort's Avengers Campus.
Earlier this week, Marvel.com's Rachel Paige reported about the new Marvel-themed land and its attractions:
"If you think about the story of Avengers Campus, this is us being invited by the Avengers to essentially join the big leagues, to become a hero, to learn what it is to be a hero," Brent Strong, Executive Creative Director, Walt Disney Imagineering, explained. "That is Spider-Man's arc, right? He is a young hero who has an everyday life, who has, you know, struggles with school and with dating and holding down an internship, and he is also a Super Hero. He's not, you know, sort of well-established. [The Imagineers] were quickly like, 'this is the character that you want to follow in the footsteps of.'"
Thanks for visiting MarvelBlog.com! Want to go to Disney? For a FREE quote on your next Disney vacation, please fill out the form below and one of the agents from MickeyTravels, a Platinum level Authorized Disney Vacation Planner, will be in touch soon!