New Marvel Movie Directed by Olivia Wilde
Sony is Silent about Wilde Directing a Marvel Film
Sources revealed to Deadline that Olivia Wilde has signed a deal to direct and develop a new unconfirmed Marvel movie. Sony Pictures didn't have a comment on what's still an unconfirmed leak. It's expected that this secret project will center around Spider-Woman.
Writer Katie Sulberman, producer Amy Pascal, and executive producer Rachel O'Conner round out the leading movie makers for this film.
Spider-Woman is an alter ego of several other leading ladies in the Spider-Man timeline, including Gwen Stacy, Mary Jane Watson, and Jessica Drew. The first appearance of Spider-Woman had Jessica Drew behind the mask in the 1970's comics. It's still too early to guess which direction Wilde will go with the character.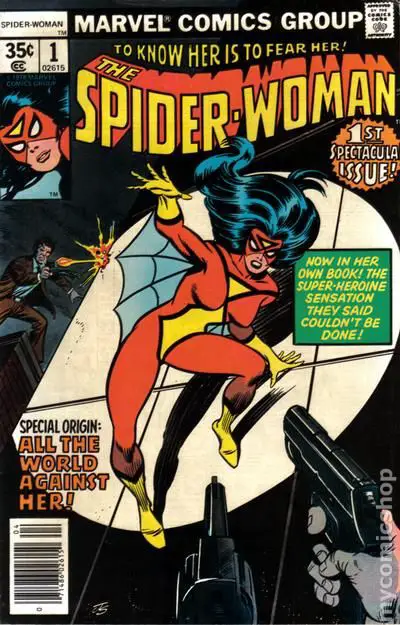 Diversity On & Off Screen
Sony is making a big effort to diversify their superhero universe. Madame Web directed by SJ Clarkson was the first female superhero film slated to appear in the Sony Universe of Marvel Characters. Other projects include Black Cat and Silver Sable movies–both female characters–and it's clear Sony is making every effort to diversify.
The film industry is working hard to diversify in multiple ways. More and more females are getting their chance to direct big budget movies, especially in the MCU. Nina DaCosta was recently named the director of Captain Marvel 2. Plus, Chloe Zhao is directing the MCU's The Eternals, set for release in February 2021.
Wilde is Ready
Wilde's directing debut was Booksmart, a coming of age tale. It earned a 2019 nomination for best original screenplay from the Writers Guild Association. Her sophomore directing project, Don't Worry Darling, is a psychological thriller set to start shooting this fall and will star Shia LaBeoug, Dakota Johnson, Chris Pine, and Florence Purgh.
We're super excited to see Olivia Wilde direct this Marvel Movie. Her track record is excellent as an actress and off to a great start. What's next for leading ladies in the director's chair? Stay tuned to Marvel Blog for more updates!
Let's start planning your next Disney vacation! Crowds are at a historic low, safety is at an all time high, and that makes NOW a great time to visit the parks. As an Authorized Disney Vacation Planner, my goal is to help you plan the Magic your way. I create customized itineraries, monitor for discounts for your vacation, you don't pay a dime extra for using my services! Please feel free to reach out at 336.345.9889 or tori@mickeytravels.com or join me on Facebook!