MarvelBlog News for August 24, 2020
A good director becomes Kraven, Olivia Wilde tweets spider emojis, Fortnite players cosplay the Avengers, and the world gets a real Quinjet.
I'll explain what all this means in the latest edition of MarvelBlog News.
Olivia and the Mystery Project
In 2019, actress Olivia Wilde made her directorial debut with a teen comedy entitled Booksmart.
The delightful film charmed critics and eventually earned a Golden Globe nomination for one of its stars, Beanie Feldstein, the younger sister of Jonah Hill.
Meanwhile, Wilde earned a prestigious award, the Independent Spirit Award for Best First Feature.
Raunchy teen movies shouldn't earn awards consideration. So, this turn of events impressed Hollywood's power players.
Wilde became one of the hottest names on the directorial circuit, as several studios offered her gigs.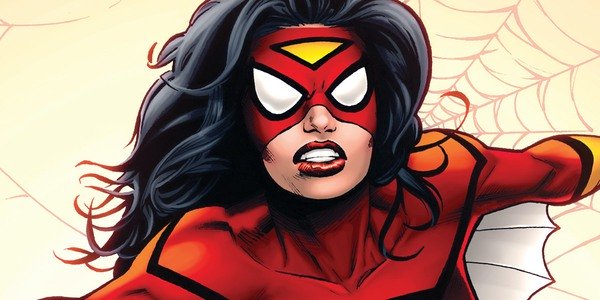 Since then, Wilde has confirmed one gig and is connected to two others. Don't Worry, Darling is a psychological thriller set in the 1950s.
Wilde has also attached her name to a biopic about gold medal-winning gymnast Kerri Strug and a holiday comedy.
Given Wilde's full plate, she didn't seem like she would have time for another blockbuster project…but here we are.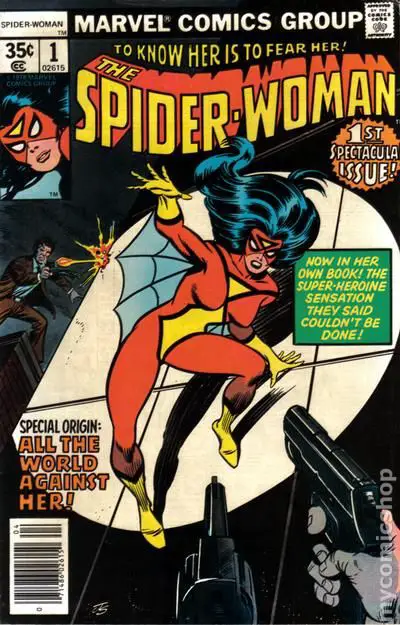 Olivia Wilde will direct a comic book film set in Sony's Spiderverse. Yes, she's helming an MCU-adjacent Marvel movie!
What's the project? Well, that's something of a mystery. Sony refused to comment on the title.
The actress/director was in a playful mood, though. She tweeted this in reply:
— olivia wilde (@oliviawilde) August 19, 2020
Yes, that's a spider emoji. It's a cheeky acknowledgment about an open secret in the industry.
Sony is making a Spider-Woman movie!
Who Is Spider-Woman?
Jessica Drew isn't the first Spider-Woman in Marvel lore, but she's the most famous character to hold that title.
When Brian Michael Bendis introduced The New Avengers, he made Drew an integral part of the new team.
As Spider-Woman, she possessed combat training thanks to Taskmaster, the villain in the upcoming Black Widow movie.
#SpiderWoman #art #BreakingNews #new #WednesdayWisdom #WednesdayMotivation pic.twitter.com/YQRgygZtZU

— Alex Ross (@thealexrossart) August 20, 2020
Also, a strange pheromone condition gives Spider-Woman a kind of Poison Ivy-esque ability to attract people into doing her bidding.
Drew's most exciting storyline came during Secret Invasion. In that story, we learned that an alien queen had taken on Spider-Woman's appearance.
For this reason, Disney has wanted Spider-Woman for the MCU. Of course, that's still a possibility.
If Sony and Disney can come to terms with Spider-Man, they can certainly do the same for Spider-Woman.
In fact, this entire situation may be a case of history repeating itself. The entire creation of Spider-Woman stems from a copyright battle.
Marvel and DC Comics fought over some of the best (?) names for characters, which explains why we've seen two Captain Marvels.
After the success of Spider-Man, Stan Lee recognized that DC could steal the female version of the name.
So, Marvel quickly rushed the release of a Spider-Woman comic.
The same thing may be happening with a movie version of the character. Sony's probably doing this to force Disney to pay for its own license later.
Still, Spider-Woman would become the first female superhero in Sony's comic book universe. And she might play an integral part in an MCU Secret Invasion storyline, too.
Olivia Wilde looks to have picked a winner here.
Another Sony Spiderverse Movie?
Sony must have spent the pandemic plotting its comic book universe. And I understand the why of it.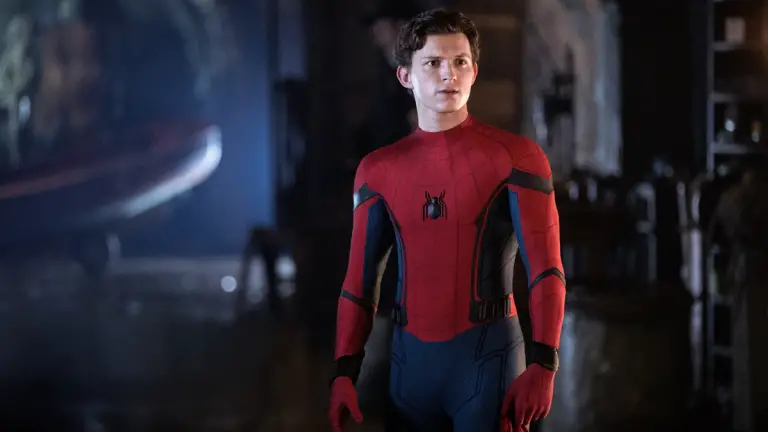 The studio's most successful movie last year was Spider-Man: Far From Home.
Meanwhile, even DC Comics adaptations of shaky quality like Aquaman lit up the box office.
So, a Spiderverse is potentially lucrative for a movie studio that's otherwise in the dumps.
Sony had already confirmed two other projects, Morbius and Venom: Let There Be Carnage.
The expectation all along has been that Sony wants to introduce a rogues' gallery of Spider-Man enemies.
Eventually, these films will lead to an inverse Avengers: Endgame scenario wherein many villains try to take down one superhero.
Kraven the Hunter is one of those black hats, a founding member of the Sinister Six in the comics.
In a legendary story, Kraven's Last Hunt, the character captures Spider-Man and buries the teenager alive.
Then, Kraven tries to capture some of the criminals the Webslinger could not.
Back in 2017, Sony indicated that they might use this story as the source material for a Kraven movie…and here we are.
Sony has apparently targeted J.C. Chandor to helm the project. No, you don't know Chandor as well as Olivia Wilde, but he's excellent, too.
Chandor earned awards consideration and an Academy Award nomination for his first film, an unsung masterpiece called Margin Call.
The writer/director followed this with All Is Lost and A Most Violent Year.
Both films earned Golden Globe nominations, with the latter winning three National Board of Review honors.
Chandor has proven that he's capable of making the highest quality movies. So, his hiring is a masterstroke for Sony.
You may safely raise your expectations for a Kraven movie.
Marvel Miscellany
We had two major stories this week. So, I'll be brief on a trio of other interesting updates.
Fortnite's latest season won't start for another four days, but data miners have already uncovered all the juicy details.
Fortnite will unleash the Marvel skins when season four begins on Friday.
Epic stopped feuding with Google and Apple long enough to post a picture of Thor, thereby confirming rumors.
🔨⚡🌈 pic.twitter.com/0U7fFnrTsW

— Fortnite (@FortniteGame) August 21, 2020
We'll know more details next week.
Something else we know is that Disneyland Resort has readied its Quinjet.
Disney California Adventure was scheduled to open Avengers Campus in June, but the pandemic blew up those plans.
We still don't have a confirmed date for the opening of this highly anticipated themed land.
What we DO have is a working Quinjet. Disney recently posted pictures of the new theme park landmark on Instagram.
Impressive, right?
Finally, a couple of interesting comments have come out recently.
One of them will alarm you. The CEO of IMAX, someone who would know, has evaluated the 2021 release schedule as it currently stands.
He feels strongly that Disney will shift around several of 2021 titles due to the glut of delayed movies. His logic is sound, but I hope he's wrong.
Then, Chad Stahelski, the director of the John Wick franchise, told a reporter that he would love to helm a Blade reboot.
Stahelski feels that a vampire martial arts movie would be right in his wheelhouse.
Since he's the guy who did all of Neo's stunts in The Matrix, I completely agree.
Importantly, Disney has already confirmed that a Blade reboot will be part of Phase Five. So…
Thanks for visiting MarvelBlog.com! Want to go to Disney? For a FREE quote on your next Disney vacation, please fill out the form below and one of the agents from MickeyTravels, a Platinum level Authorized Disney Vacation Planner, will be in touch soon!