Avengers: Infinity Quest Pinball Game Announced
Flex your Flipper Fingers
Get ready to defeat Thanos in the all new Avengers: Infinity Quest pinball game. The stakes are high–Thanos is up to his dastardly deeds again.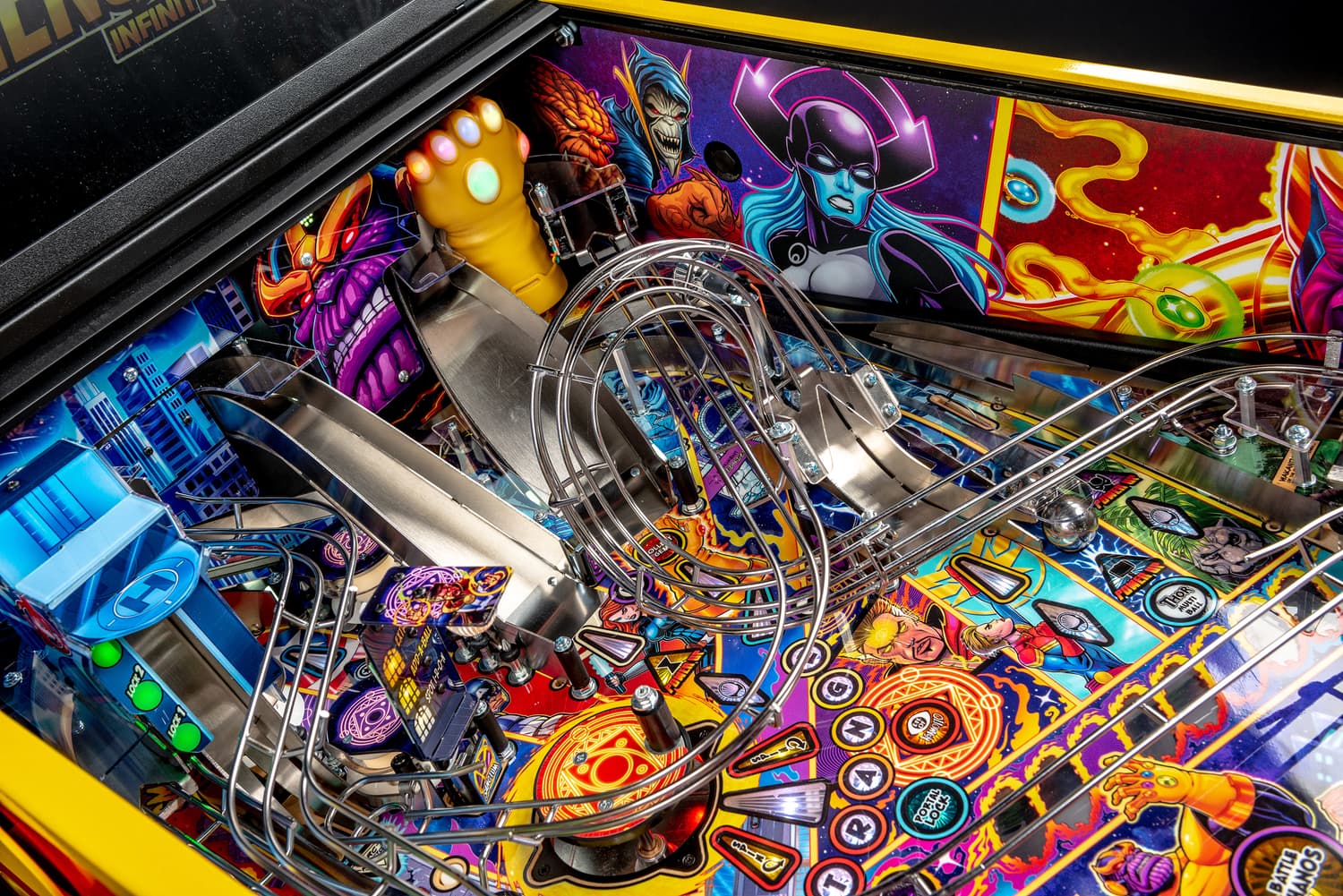 The Avengers are gearing up for battle on this new series of pinball machines from Stern Pinball. To defeat Thanos, The Avengers must recover the six Infinity Stones before he can bring them together in the gauntlet.
Bringing the Universe to Life
Pinball players must also thwart Thanos' minions of the Black Order to win the game. Pro, Premium, and Limited Edition pinball machines are available from Stern.
"Like the Avengers, our team of designers, programmers, artists, and engineers have assembled to bring this universe to life in pinball form through incredible artwork, design, visuals, and sounds.  This comic book universe has remained a staple in pop culture since first appearing in 1963.  Through Avengers: Infinity Quest pinball machines, that tradition will carry on for current and future generations of fans"

Gary Stern, Chairman and CEO of Stern Pinball, Inc.
Cosmic Features
These new machines feature some cosmic enhancements to make this adventure worthy of even the most die hard fans. Players get help from Dr. Strange spinning kinetic sling ring discs to open portals and start the Infinity Stone quest.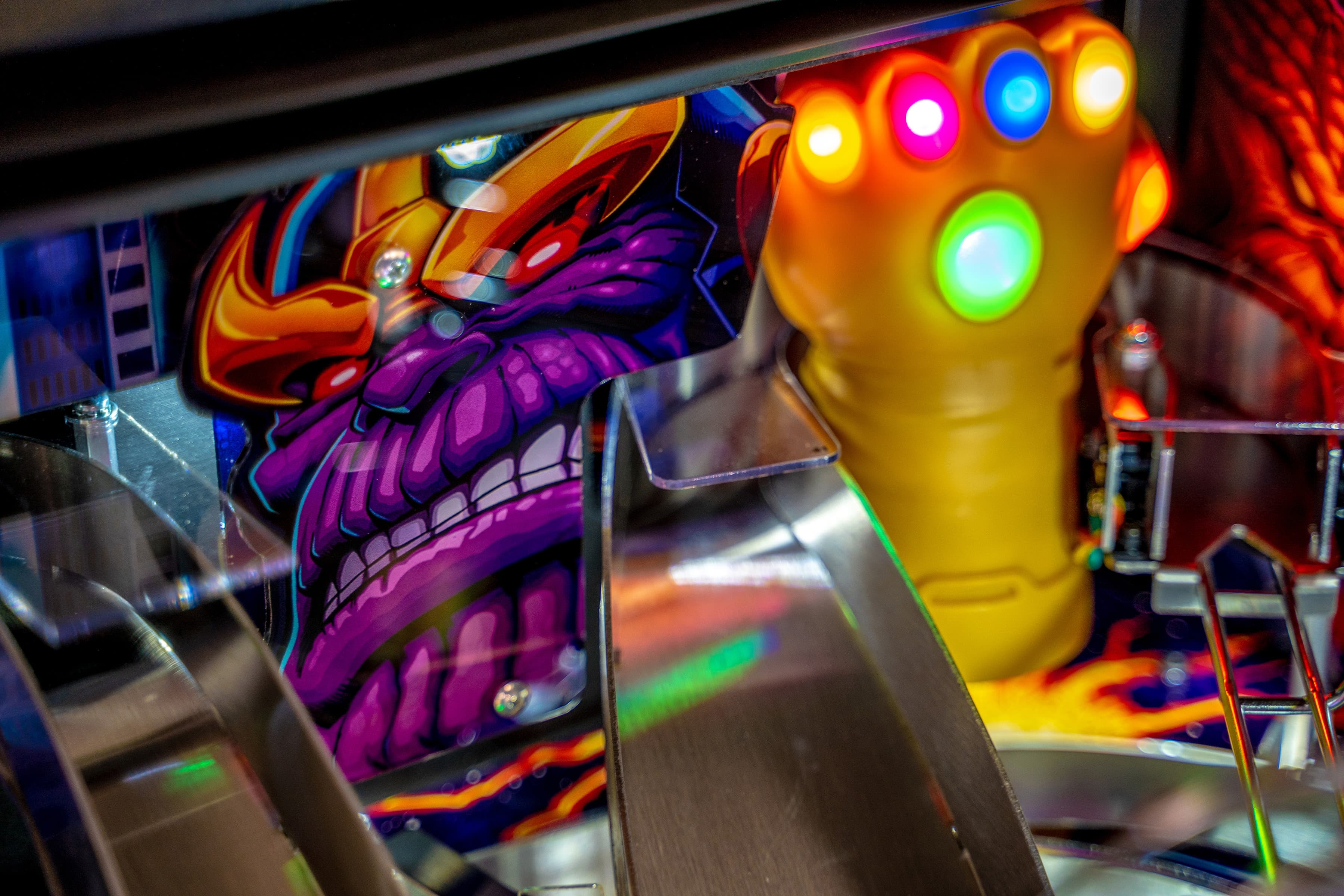 There's also a magnetic lock ramp that captures pinballs in midair to unlock the Iron Man Multiball.  You've got to check out the artwork on these machines too. The premium and limited edition models even features a sculpture of Thanos' Infinity Gauntlet.
All models also have an Avengers Computer Bingo grid 3-target drop bank, a Thor captive ball, Hulk spinning target, custom intricate wireform ramps, and 3 full size flippers.
For the Superfans
If you're a hard core pinballer, take note that there will only be 500 Limited Edition model sold globally. The LE has a few extra unique features like exclusive custom artwork, a custom autographed bottom arch, mirrored backglass, exclusive custom art blades, an upgraded audio system, anti-reflection pinball glass, a shaker motor, and a sequentially numbered plaque.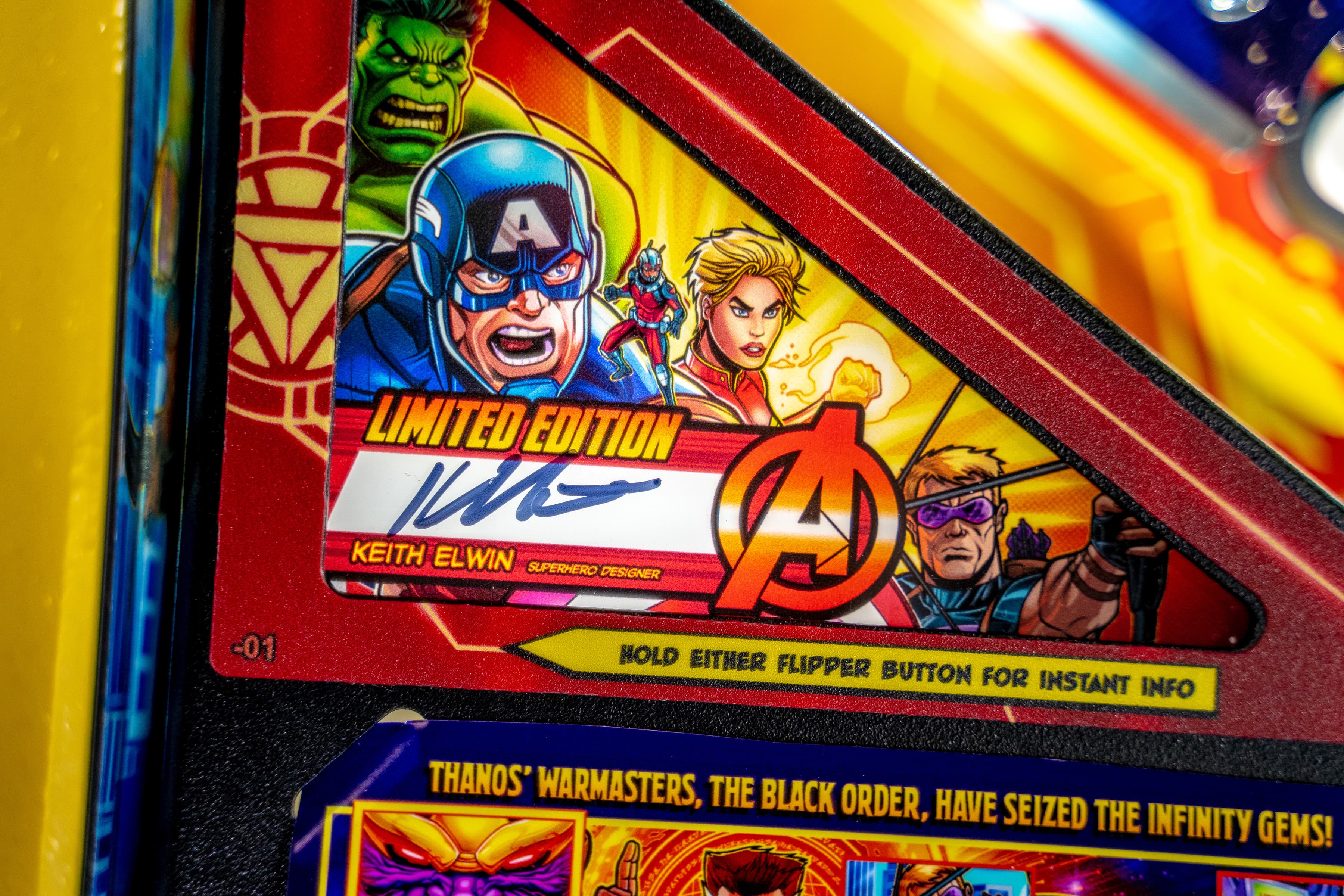 Pricing and Availability
Manufacturer's Suggested Retail Price:                         
Pro Model: $6,199.00
Premium Model: $7,799
Limited Edition Model: $9,199
The Avengers: Infinity Quest pinball game is available through authorized Stern Pinball distributors and dealers around the world.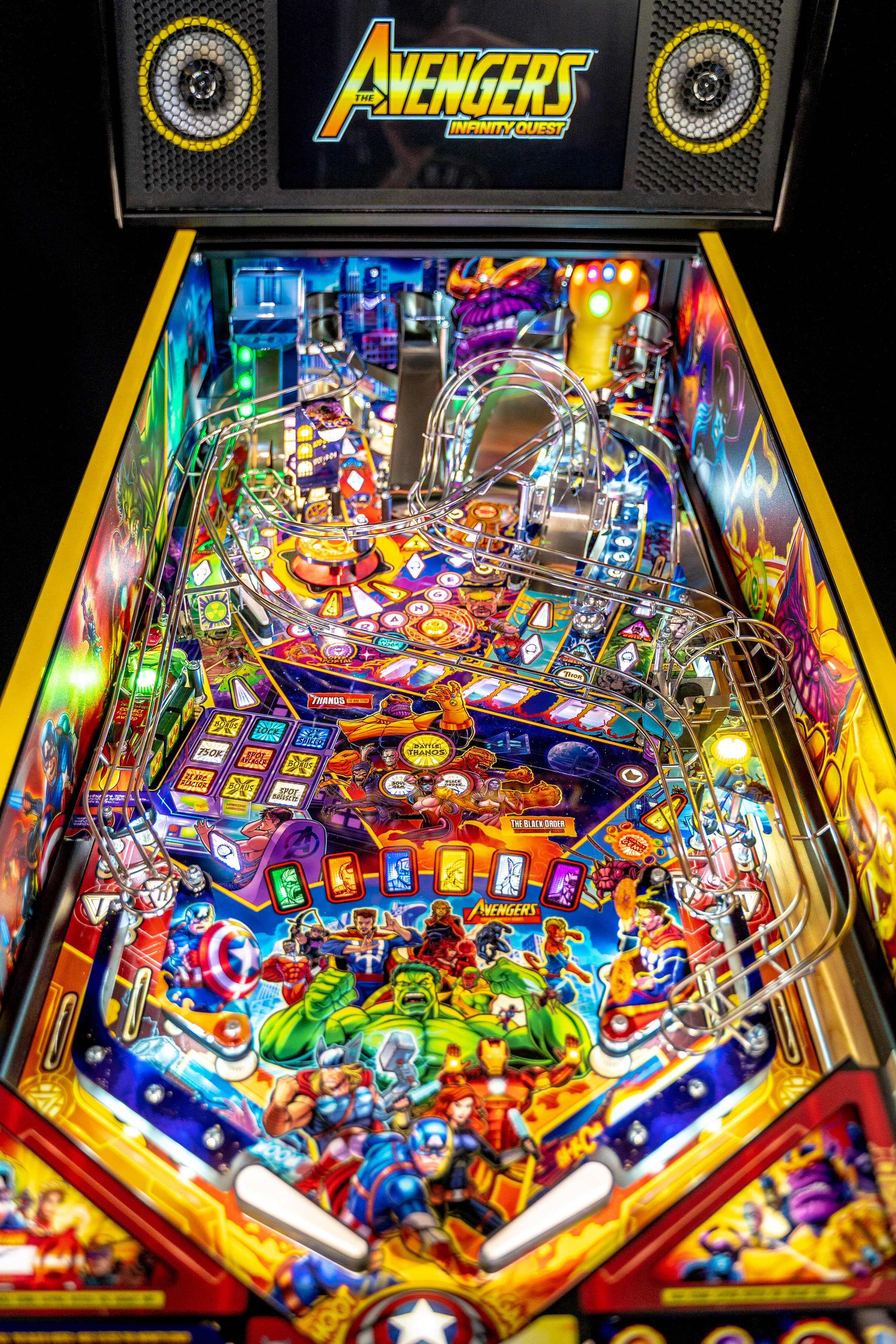 Let's start planning your next Disney vacation! Crowds are at a historic low, safety is at an all time high, and that makes NOW a great time to visit the parks. As an Authorized Disney Vacation Planner, my goal is to help you plan the Magic your way. I create customized itineraries, monitor for discounts for your vacation, you don't pay a dime extra for using my services! Please feel free to reach out at 336.345.9889 or tori@mickeytravels.com or join me on Facebook!