MarvelBlog News for August 31, 2020
For the first time in more than a year, a Marvel comic book movie debuted in theaters.
Somehow, this story got eclipsed by something more significant, as a central figure in the MCU tragically passed away.
This edition of MarvelBlog News will bum you out, and I'm sorry for that.
Mourning a King
By now, you undoubtedly know that Chadwick Boseman has died.
On August 28th, the actor's official twitter account revealed the tragic news.
— Chadwick Boseman (@chadwickboseman) August 29, 2020
In less than 48 hours, Twitter confirmed that this tweet became the most liked post in the history of the social media service.
Twitter users responded passionately to the brief but elegant eulogy of the highly regarded actor and the final picture of his glorious smiling face.
From an industry perspective, the actor's ascension was brief and dramatic, as he starred in several impactful films from 2013 through 2019.
Boseman first earned acclaim for his performance as Jackie Robinson in 42.
How significant a role was this? The last person to portray Jackie Robinson onscreen was…Jackie Robinson.
The actor followed this role by portraying a star athlete in Draft Day and then another cultural icon, James Brown, in Get on Up.
The latter role enabled Boseman to earn a dream gig. Marvel took notice of the actor and hired him to portray T'Challa, the protagonist in Black Panther.
The Perfect Panther
The MCU is overly blessed with instances of perfect casting. Still, anyone would be hard-pressed to argue against Boseman topping the list.
As T'Challa in Captain America: Civil War, the actor defined conviction and dignity.
The character of Black Panther had always been something of a curiosity in the comics, due in large part to his heritage as a prince of the fictional Wakanda.
Boseman somehow made an unlikely premise feel more than just real but also culturally significant.
By the time that Black Panther debuted as a standalone movie, audiences were enthralled, elevating the film to mega-blockbuster status.
Not coincidentally, Wakanda became the setting for the climactic events of Avengers: Infinity War.
Later, Black Panther's warriors would turn the tide in Avengers: Endgame's final battle against Thanos.
All the while, Boseman displayed the kind of leadership that's sorely lacking in actual governance today.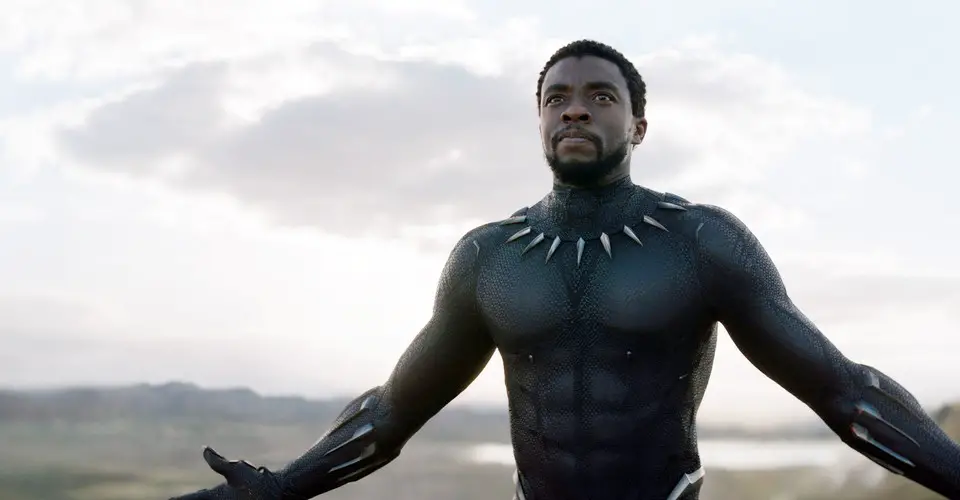 Somehow, the fictional king of Wakanda became a societal icon, especially the African American community.
My sincerest wish is that we watch an entire generation of children raised with names like Chadwick, Boseman, and T'Challa as a tribute to this man.
A King's Tragic Secret
We've only recently learned the remarkable truth about Boseman. The actor received a stage three cancer diagnosis several years ago.
Examining the timeline, it appears likely that the comic book superhero received cancer treatments while filming hardcore action sequences in the MCU.
Reporters are rushing to get the story, and the truth will likely come out in slow drips over the next few months/years.
However, we have every reason to believe that Boseman suffered from cancer while filming at least one of his four MCU appearances.
Nobody knows yet whether members of the film crews were aware of his diagnosis.
Similarly, it's uncouth to speculate so quickly about what will happen with the seminal film franchise in Boseman's absence.
All I can say with confidence right now is that one of the finest actors and men in Hollywood has died at the age of 43.
In this tragedy, the lone bright spot is that Boseman married his longtime girlfriend, Taylor Simone Ledward, before his death.
The two had first appeared together in 2015 and got engaged in 2019.
Finally, in an unusual but fitting coincidence, Boseman passed away on Jackie Robinson Day.
After only a few years in the public eye, Boseman earned respect bordering on reverence from virtually everyone in Hollywood.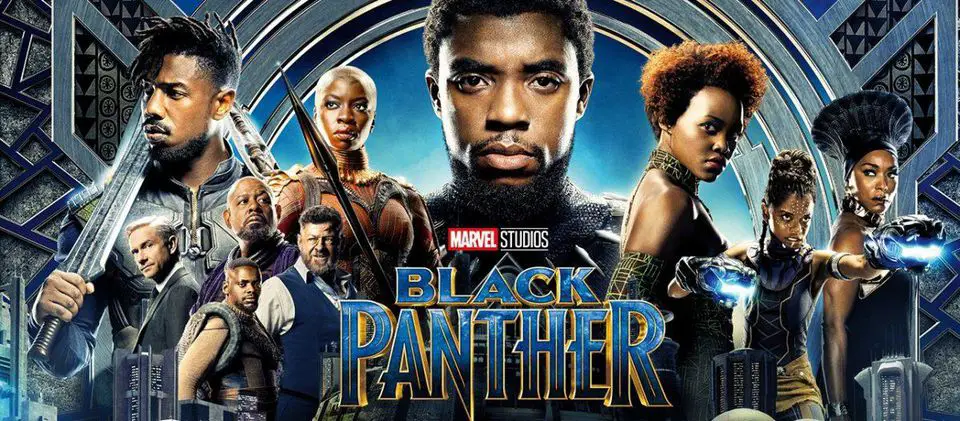 A good man has died far too young.
P.S.: There's no gentle way to segue into other stories that feel trivial by comparison.
Let's just accept that this news is heartbreaking, but there's one other Marvel story that we unfortunately must discuss this week.
The New Mutants Actually Got Released in Theaters
Yes, after multiple years of trying, The New Mutants finally debuted in movie theaters!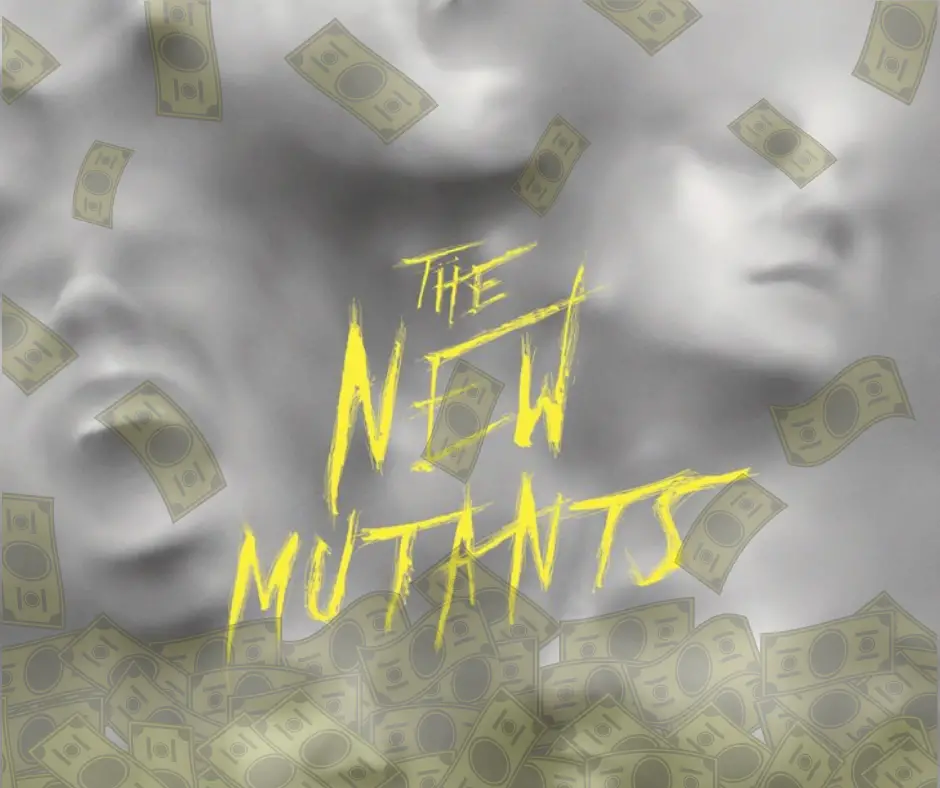 No, movie audiences didn't care. Despite nearly three years of marketing across multiple studios, the comic book movie opened to a disappointing $7 million.
As a reminder, the production budget for The New Mutants soared to $80 million. So, this result represents another setback in Disney's Fox purchase.
Many of the assets have proved lucrative, but Fox's movie division was a total trainwreck.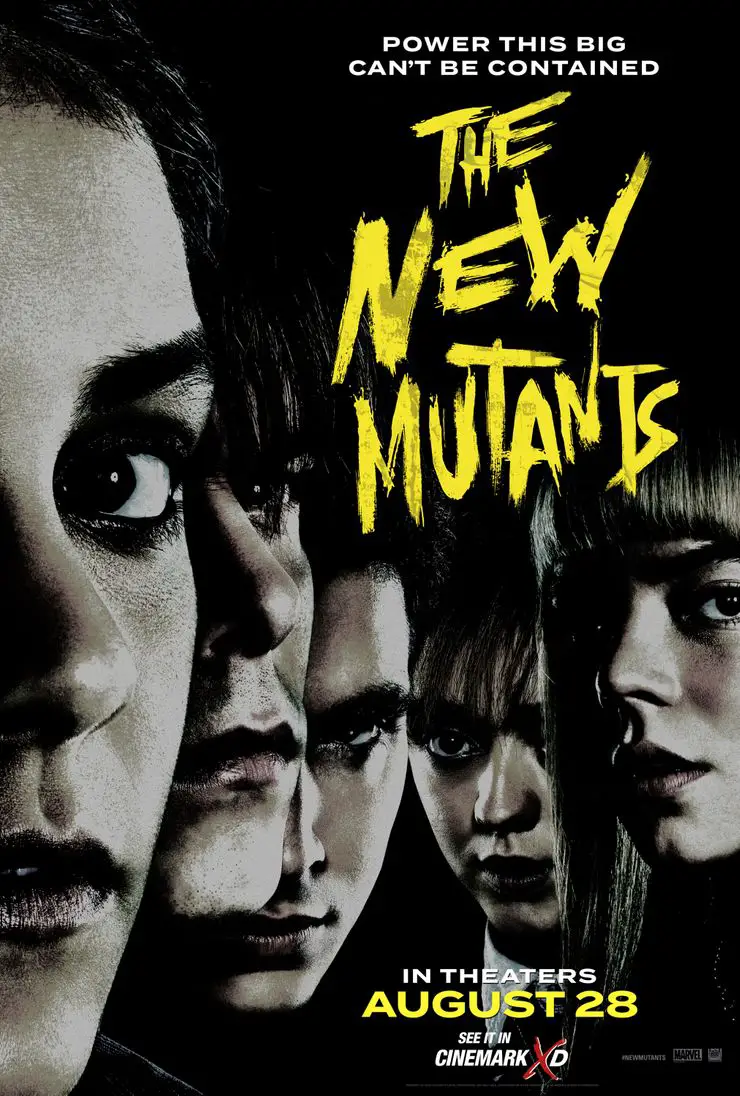 What went wrong with The New Mutants? Well, the answer to that question depends on how much time you've got.
I could spend thousands of words talking about misfortunes of The New Mutants, but you probably know the gist by now.
Fox hired a hot director and a bunch of rising Hollywood celebrities to create a new Marvel movie.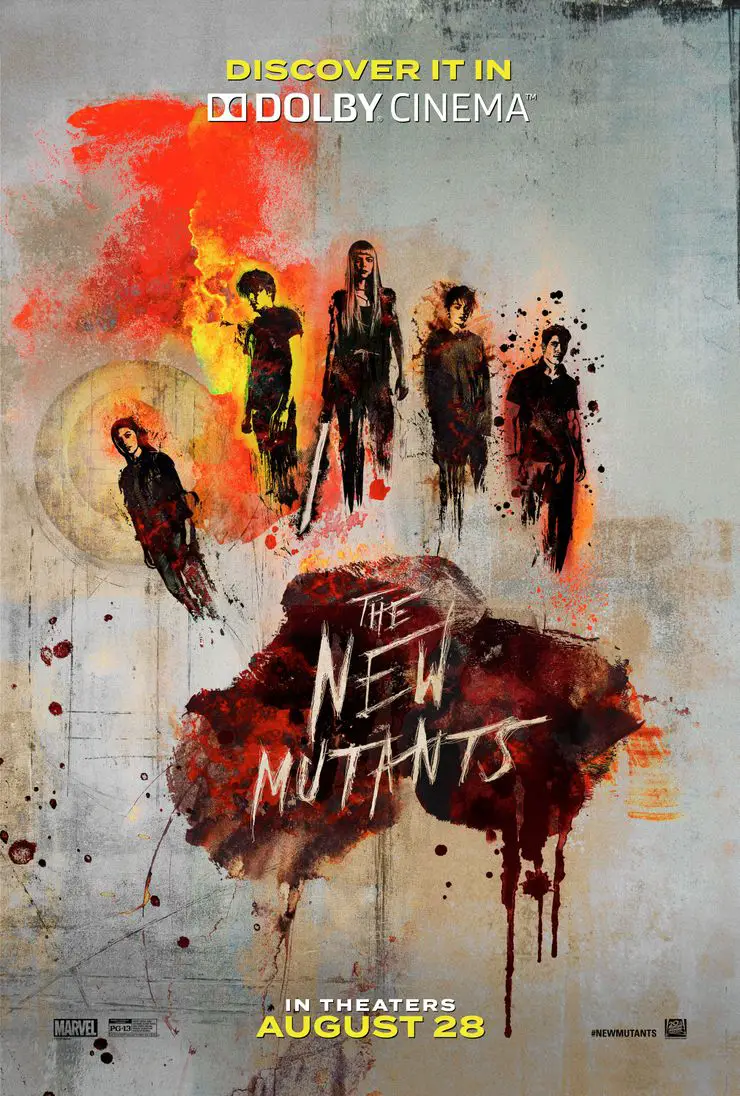 Then, the director filmed precisely the movie he'd envisioned, which Fox didn't like.
So, the studio delayed the project and debated reshoots, possibly with a new director.
Next, Disney bought Fox, and the new owners at Marvel liked the old film.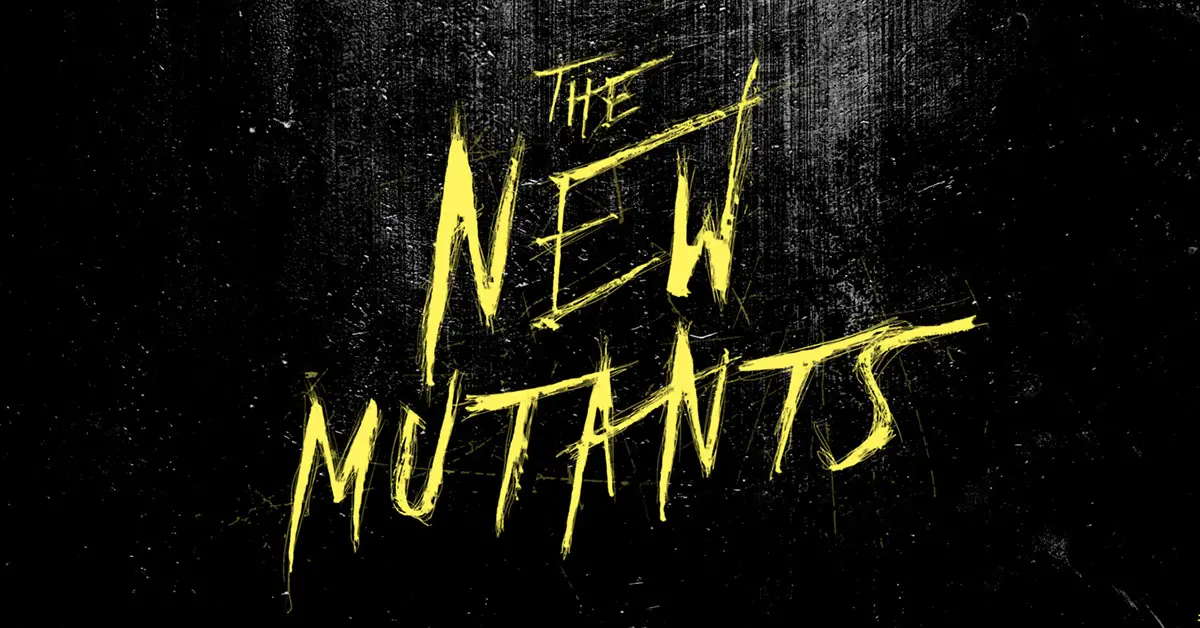 What they didn't like was the other Mutant movie Fox had made, Dark Phoenix.
Disney's instincts were correct there, as that film bombed worse than anything else in 2019.
To avoid confusion, Disney delayed The New Mutants until April of 2020, and then, well, you know.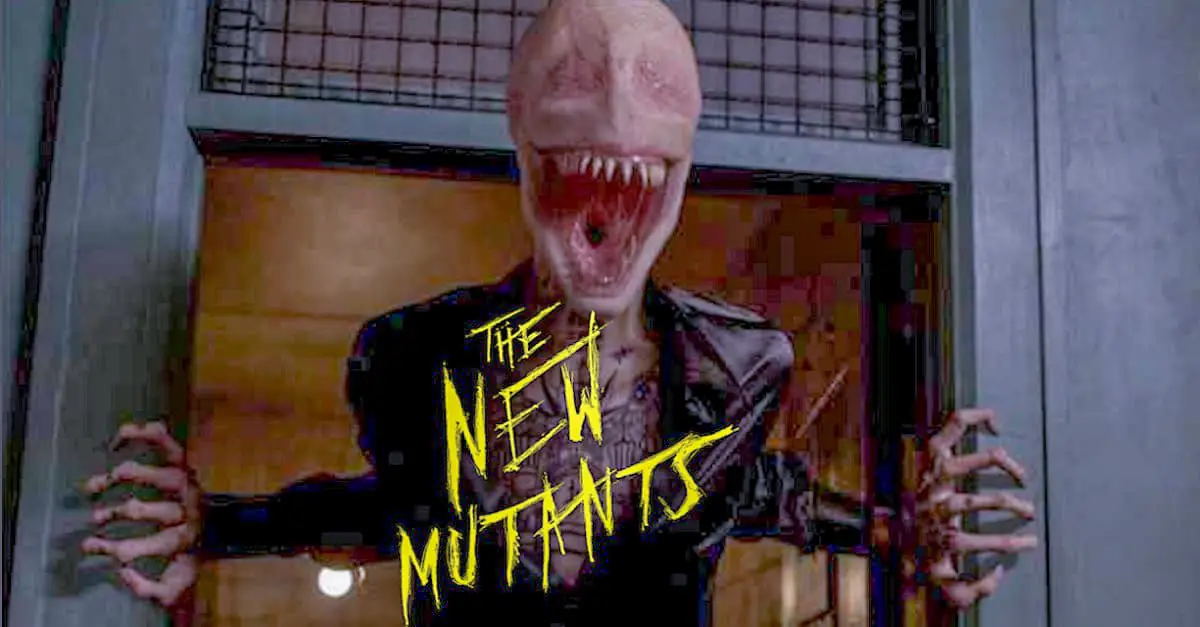 How Did The New Mutants Do?
The pandemic prevented the release of the film as planned. At the time, it was tracking for an opening in the $20 million range or slightly higher.
On Thursday, audiences finally had an opportunity to watch the movie, but they largely passed. The film earned about $750,000 that day.
Its combined Thursday/Friday box office was a modest $3.1 million, which is less than ideal for an $80 million budget.
For the full weekend, The New Mutants managed only $7 million, a devastating outcome for a production with such potential.
The New Mutants also earned a modest $2.9 million overseas, albeit in limited release. The movie debuted in only 10 territories, giving it a global debut of $9.9 million.
So, we can quantify the pandemic's impact fairly easily.
The New Mutants lost about 65-70 percent of its potential opening box office due to the outbreak.
If Disney had this one to do all over again, there's no doubt that The New Mutants would have come out in 2019. Onward would have, too.
How Will History Remember The New Mutants?
Also, as I expected, critics treated The New Mutants harshly. The film is currently 29 percent fresh at Rotten Tomatoes.
There's no Cinemascore available due to the pandemic, which means we don't yet know whether opening night fans appreciated the title more.
The frequent delays caused The New Mutants to become a punchline, and it never recovered from that perception.
As I mentioned earlier this week, I fully expect the film to enter the digital/home video market in a matter of weeks.
At that point, we'll gain a better perspective on the overall quality of The New Mutants.
Honestly, history will remember it poorly due to everything that's happened, though.
I regret this, as I know that several people involved with the project held out hope that a sequel could still occur.
Currently, that possibility appears remote, but hey! 2020 has proven completely unpredictable thus far. Maybe The New Mutants will surprise, too.
Okay, that's the news for this week. I actually stopped in the middle of writing this to watch all of Chadwick Boseman's scenes in Draft Day again.
This loss will sting for a long time. But we all say Wakanda forever for a reason. Boseman's legacy will live on for generations to come.
Thanks for visiting MarvelBlog.com! Want to go to Disney? For a FREE quote on your next Disney vacation, please fill out the form below and one of the agents from MickeyTravels, a Platinum level Authorized Disney Vacation Planner, will be in touch soon!