What Should Marvel Do about Black Panther?
For Marvel and its movie fans, something unimaginable has happened.
Cancer has struck down Chadwick Boseman in what should have been the prime of his life.
While no one wants to think about the tragic situation from a business perspective, Marvel and Disney have a multi-billion franchise to consider.
What should Marvel do about Black Panther? Well…
About Black Panther
Black Panther debuted to adoration in 2018. Along the way, the film earned critical acclaim and lavish praise from fans.
The box office results were impressive as well. It was the number two global release of the year.
What was the number one film? That answer is Avengers: Infinity War, whose climactic battle took place in Wakanda, the homeland of Black Panther.
Audiences loved T'Challa, the prince who became a king, but they adored other royal family members as well.
In particular, Shuri became a fan favorite as T'Challa's confident, gifted younger sister.
Both characters appeared in the final battle with Thanos in Avengers: Endgame, as did some other famous residents of Wakanda.
In about two years, Black Panther evolved from a curiosity as a potential movie into a socially impactful blockbuster of the highest order.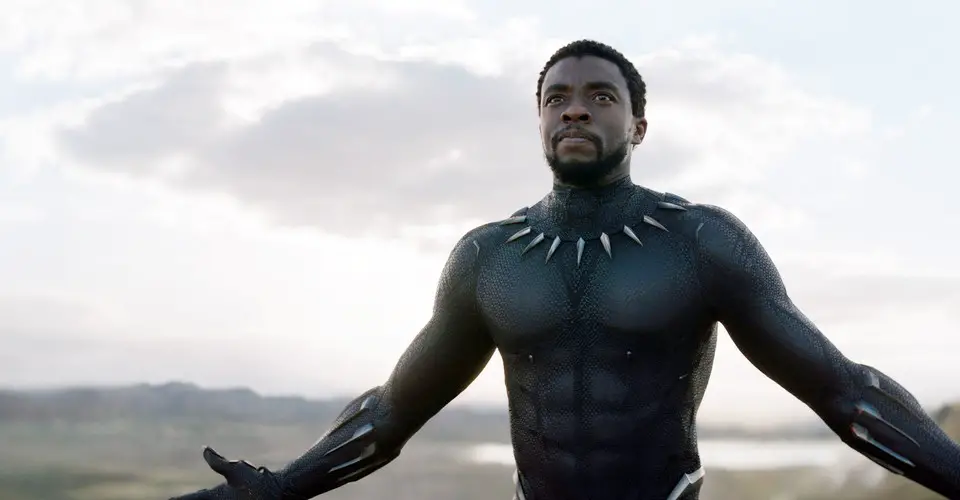 I've described Black Panther as a perfect project, a rarity in Hollywood. We get may three or four of them per decade.
The man who pulled everything together, almost by force of will, was Chadwick Boseman. He held a vision for the potential of Wakanda.
The film's director, Ryan Coogler, and the head of Marvel Pictures, Kevin Feige, have indicated that Boseman gave no hint about his illness.
According to The Hollywood Reporter, Feige didn't even find out until after Boseman had died. The producer received an urgent text but didn't read the message until it was too late.
So, we may safely deduce that Marvel and Disney had no expectation of this possibility.
Instead, the two businesses must pick up the pieces and start over again. Here are their choices.
The Options I've Excluded
I'm ruling out a couple of potential new rulers of Wakanda, and I'll quickly explain why.
Danai Gurira of The Walking Dead fame also portrays Okoye in the Marvel Cinematic Universe.
Should Disney want a native African as Black Panther, Gurira makes perfect sense as a first-generation American whose parents lived in Zimbabwe until 1964.
The family later returned during the 1980s, and Gurira attended church there. As a person, Gurira fits the blueprint perfectly, but her character, Okoye, leads the Dora Milaje, a military group.
She's more of an advisor to the throne than a realistic successor.
Marvel would need to rework many of the premises introduced in Black Panther. Otherwise, Okoye cannot rule Wakanda. So, I think that's out.
Similarly, the marvelous Angela Bassett portrays T'Challa's mother, Ramonda.
This character made no attempt at the throne once her husband died. In fact, Ramonda fled to the Jabari tribe rather than oppose Killmonger directly.
This scenario would again require significant reworking to give Ramonda the throne.
Elevating Shuri to Black Panther
Let's acknowledge an uncomfortable truth. Several of the best options require Black Panther 2 to acknowledge Boseman's death on screen.
In doing so, the sequel could deliver a cathartic moment to T'Challa's fans, who will still be grieving him when the next movie comes out.
The next three options all present opportunities to tell the same story from various perspectives. I've previously mentioned that Shuri would likely replace T'Challa as Black Panther sometime soon. Here's my explanation:
"However, making a Guyanese native, Letitia Wright, the new Black Panther would send a powerful message. Plus, she's terrific as Shuri."
I also listed Shuri eighth in the MCU power rankings. Obviously, I view this character as the leader in the clubhouse.
Shuri must conquer any challengers in ritual combat during a coronation ceremony. Beyond that, she's part of the royal bloodline.
Also, Shuri has proven herself in combat against Thanos (!) and is a super-genius to boot. This ascension makes sense.
Choosing Nakia as Black Panther
Feige and his Marvel team have other options, though.
In the first film, Lupita Nyong'o portrayed Nakia, an ex-girlfriend of T'Challa.
This character left Wakanda, an isolationist nation, to perform tangible acts of charity in the world. In truth, she was a spy on assignment.
By the end of the movie, Nakia had reunited with T'Challa. However, she's also joined Shuri in running a youth outreach center in America.
Presumably, during the past few years in the MCU, Nakia has overseen Wakanda's humanitarian operations worldwide.
I'm unsure how strong her claim would be to the throne, as the Nakia from the comics opposes Black Panther more often than not.
So, the MCU version of Nakia remains a mystery. Still, Nyong'o has won an Academy Award and is of Kenyan descent.
The actress's upbringing is fascinating, as she lived in Mexico, then Kenya, but then went back to Mexico before finding fame in the United States.
Her multicultural upbringing seems ideal for Disney's current and future goals.
Is Nakia significant enough as a character to hold the title of Black Panther, though? I'd say no.
Having M'Baku Win the Battle for Black Panther
Here's an exciting option involving an actor I love.
Winston Duke first garnered attention for his work as a criminal mastermind on Persons of Interest.
He leveraged that gig into the role M'Baku in Black Panther. You'll remember this character as the one who challenges T'Challa to lead Wakanda.
M'Baku loses the first battle but later saves Nakia, Shuri, and Ramonda's lives when Killmonger attempts to eradicate political opponents.
The character quickly became a crowd favorite and would possess a fascinating story arc.
As a friend and ally to T'Challa, M'Baku has proven himself in battle and narrowly missed winning the throne the first time.
Out of all the options discussed here, Shuri and M'Baku make the most sense from a storyline perspective.
Duke has also raised his profile thanks to a starring role alongside Nyong'o in Jordan Peele's Us, a wildly successful film.
So, Duke probably provides Marvel more comfort as a potential box office draw than Letitia Wright, the actress who portrays Shuri.
Recasting T'Challa
Okay, here's where the discussion grows uncomfortable.
One of the possibilities that Disney must debate is depressing. Would audiences accept a different actor in the role of T'Challa?
I could only answer this question in a general sense and without any confidence in my claim.
The MCU has previously recast critical roles, as Terrence Howard priced himself out of the franchise.
The Empire actor demanded a pay raise that Marvel wouldn't give him. So, he left, replaced by Don Cheadle.
Similarly, Ed Norton didn't get along with some of the Marvel Pictures executives. Everyone agreed it would be better for a new actor to portray The Hulk.
Mark Ruffalo has delivered several superb performances in that role.
The difference in both instances is that the actors hadn't died.
Conversely, Chadwick has grown into a significant cultural ambassador as Black Panther.
This situation more similarly compares to Carrie Fisher's death during the filming of the latest Star Wars trilogy.
Audiences couldn't imagine anyone else in the role, forcing Disney to reuse old scenes and digital recreations to maintain continuity.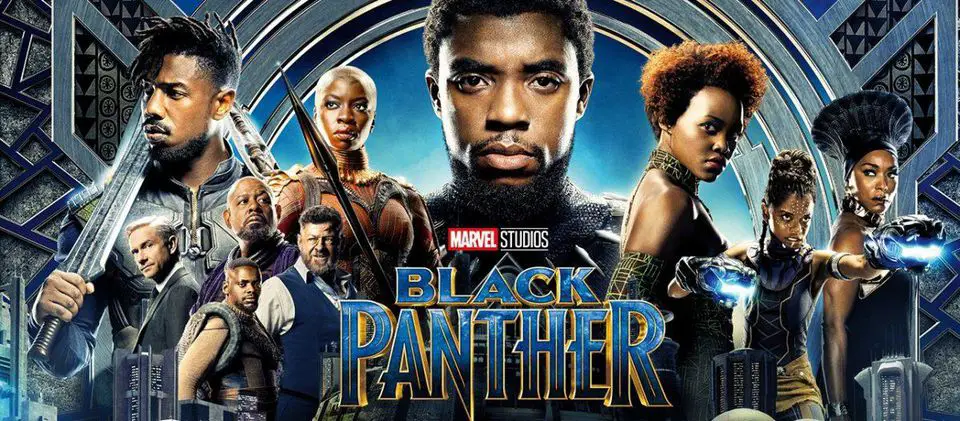 Several actors possess the stature to portray T'Challa. I'm referencing celebrities like Taye Diggs, Michael Ealy, Daveed Diggs, Donald Glover, and Boris Kodjoe.
That's merely a shortlist off my head. Disney would perform an exhaustive search of potential replacements.
Then, they'd probably hire the hottest applicable name at the moment, which is either Glover, Diggs, or John David Washington.
However, I think the company should take a different approach if it chooses to recast T'Challa…
An Outside the Box Idea
Look, I think the only legitimate choice here is to build Black Panther 2 around the notion that T'Challa has died, and Shuri has replaced him.
This storyline allows viewers to mourn Boseman again when the movie debuts, and it makes sense from a continuity perspective.
I could live with M'Baku as well, but everything after that gets a bit ridiculous.
I have come up with one unconventional solution, though. Have you read Ryan Coogler's loving tribute to Boseman?
The director shared a special bond with his actor, just as Coogler did with frequent collaborator, Michael B. Jordan.
This actor also wrote a touching eulogy for his departed friend.
The three men bonded during the creation of Black Panther. If T'Challa must live on, the best possible solution is an unorthodox one.
Jordan, who previously played Killmonger, should honor his friend by taking on the mantle of T'Challa in future films.
Another option would be for an alternate reality version of Killmonger to enter the MCU, with Jordan playing a kinder version of the character.
Jordan and Coogler have created four exceptional movies together with Fruitvale Station, Creed, and Black Panther.
The pairing works, and both men treasure the memory of Boseman. Together, they could honor his memory with Black Panther 2.
Think about it, Feige. If you're not ready for Shuri, Jordan's return to the MCU is your next-best bet.
Feature Image Rights: Strauss/Invision/AP/REX/Shutterstock
Thanks for visiting MarvelBlog.com! Want to go to Disney? For a FREE quote on your next Disney vacation, please fill out the form below and one of the agents from MickeyTravels, a Platinum level Authorized Disney Vacation Planner, will be in touch soon!