Which Marvel Characters Are Getting Replaced?
For several years now, we've known that Marvel would churn its superheroes to save money.
Beloved actors like Robert Downey Jr., Chris Evans, and Scarlett Johansson have earned a lot of money as MCU superheroes.
However, Marvel believes that the studio could save money by hiring cheaper talent and thereby unlocking new storytelling avenues.
For their parts, the three actors I mentioned are also ready to do something else. They've played the same roles in several movies, which does get dull.
So, the new wave of superheroes will arrive during Phase Four. Let's take a look at the MCU's upcoming replacements.
Black Panther
A couple of these possibilities will surprise you. In fact, two of them involve superheroes who have only appeared in one standalone movie.
Another hasn't even had her first solo outing yet. Still, you should keep in mind that everyone listed here has appeared in at least two MCU movies.
Some of them are at five or more performances as the same character, which isn't something that most actors enjoy.
This aspect is the same reason Daniel Craig keeps trying to quit James Bond.
So, when I say that Black Panther may get a replacement, nobody should get upset.
When the movie came out in 2018, many fans excitedly asked whether Shuri might become the female Black Panther one day.
T'Challa has already appeared in four movies, which means that Black Panther 2 would be Chadwick Boseman's fifth outing in the role.
Given recent real-world events, the appeal of Black Panther matters more than it did even a couple of years ago.
Marvel may prove hesitant to replace the character right now.
However, making a Guyanese native, Letitia Wright, the new Black Panther would send a powerful message. Plus, she's terrific as Shuri.
Black Widow
Here's a complicated one. Scarlett Johansson has portrayed this character, a master spy, in seven different MCU movies.
Still, the actress has yet to star in her own standalone movie. That fact will vanish when the pandemic ends, and Black Widow finally arrives in theaters.
Even so, anyone who watched Avengers: Endgame understands that this movie is a prequel.
Natasha Romanoff is currently off the board, which means that Marvel needs a new Black Widow.
Trailers for the upcoming film hint that Yelena Belova will portray a sister figure to Romanoff.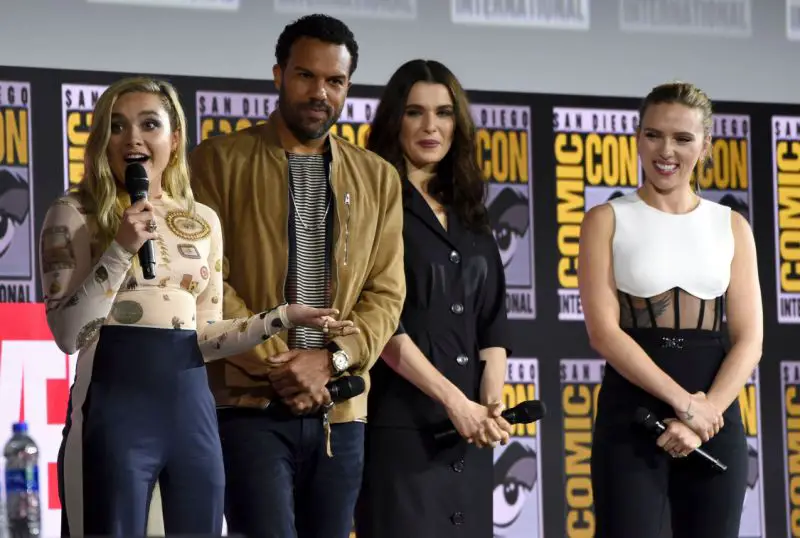 Comic book fans know that Belova has also claimed the call sign of Black Widow at various points. So, this replacement feels inevitable.
The only thing that could disrupt it is if an alternate universe version of Romanoff appears instead. And I can't rule out this possibility.
We're talking about comic book movies, after all.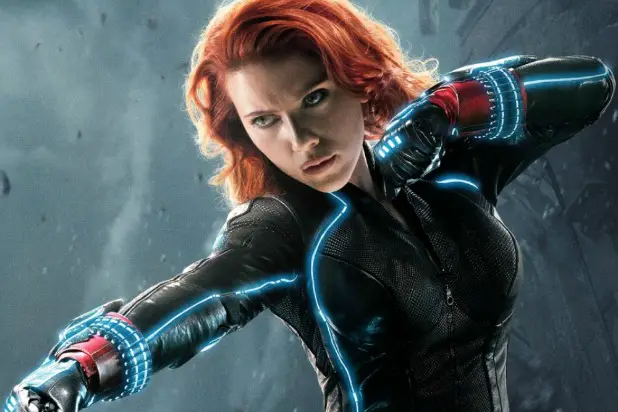 Captain America
The passing of this mantle already occurred. We're currently awaiting Sam Wilson's first performance as Captain America.
The character will anchor The Falcon and the Winter Soldier, the highly anticipated Disney+ series featuring MCU characters.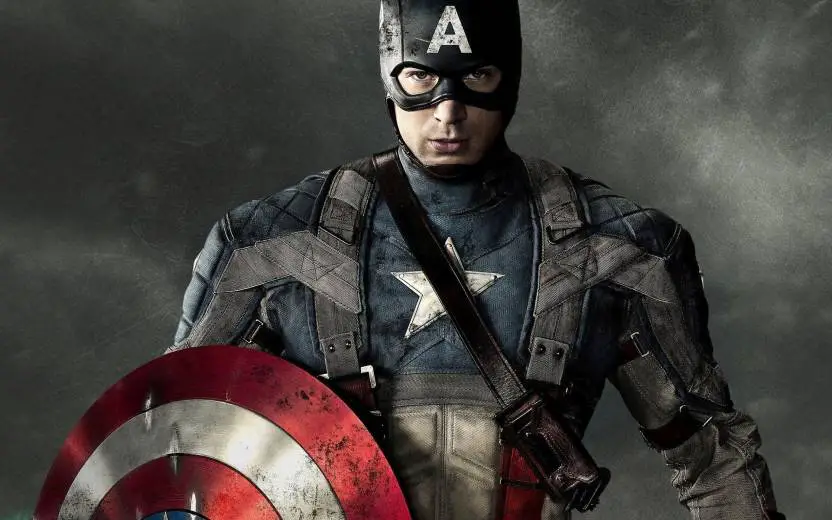 Interestingly, Wilson's not the only contender for this title, though. U.S. Agent will appear in the television series.
Comic book readers once again know that this patriotic superhero has sometimes taken up the mantle of Captain America.
So, Wilson may have to earn the title in a bake-off. It's just for show, though. He already has Steve Rogers' blessing, which is all that matters.
Captain Marvel
Out of the characters listed here, Carol Danvers has appeared in the fewest MCU titles thus far. Brie Larson has played this role twice now.
Why am I mentioning her? Captain Marvel's setting was 1995, and Danvers hung out with her old military buddy, Maria Rambeau.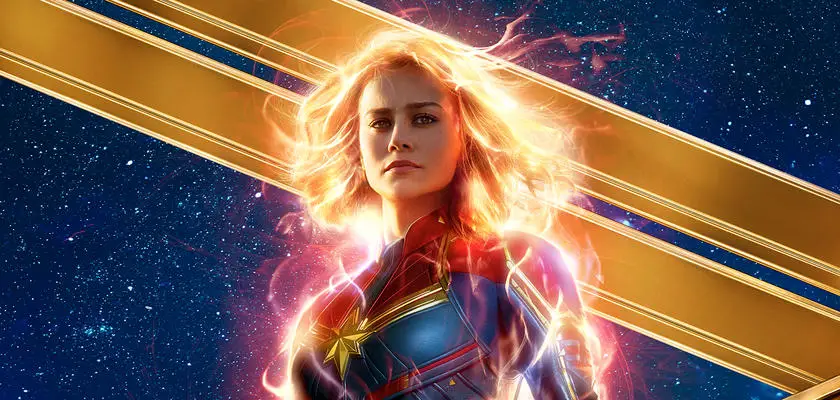 In the movie, Rambeau had a daughter named Monica, and that character has a LOT of Marvel history.
Monica Rambeau first took on the title of Captain Marvel all the way back in 1982.
At one point, this character actually led The Avengers. That makes her more than just a throw-in kid in a movie.
Rambeau seems likely to become Captain Marvel at some point, and the timeline suggests that she'll be a 30-year-old woman the next time we see her.
Hawkeye
This character already quit once. Clint Barton became Ronin, an entirely different, much more murderous superhero.
Also, if you remember all the dust at the family picnic, Barton and his lovely wife have several children.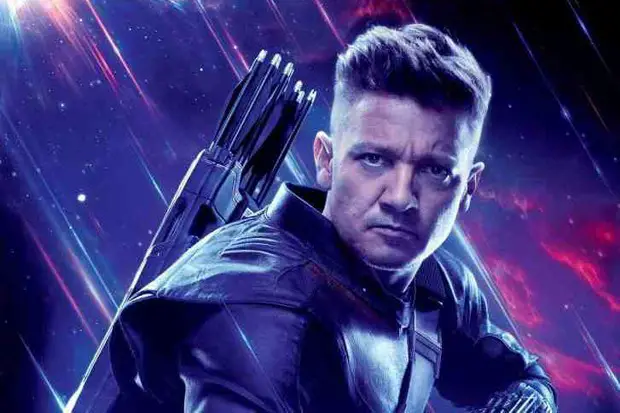 Any of them could become the next Hawkeye.
However, the producers of Avengers: Endgame weren't subtle. They showed that Hawkeye has a favorite child…which isn't cool to his sons.
Anyway, we can safely expect the rise of Lila Barton if the title remains within the family. Early word suggests that it won't, though.
Instead, the MCU will follow the comic storyline by introducing Kate Bishop as Hawkeye's protégé/replacement.
A Hawkeye television series with a female protagonist is a slam dunk. The only question is when Disney can begin filming it.
The Hulk
Imagine Hulk, only with slightly larger breasts and a law degree. Congratulations! You've just invented She-Hulk!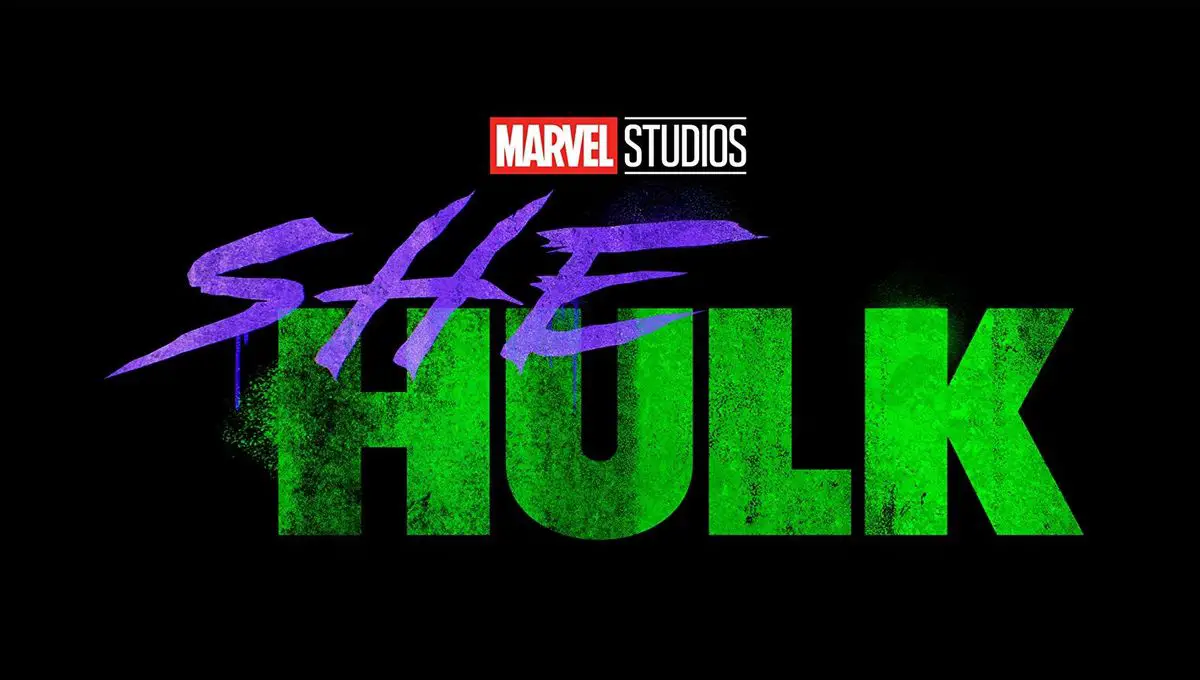 Well, you would have if Stan Lee hadn't beaten you to it 40 years ago.
Back in 1980, Jennifer Walters received a blood transfusion from her cousin, Bruce Banner. It…went about as well as you'd expect.
When supervillains get in her way or a court case goes awry, Walters hulks out and smashes everything in sight.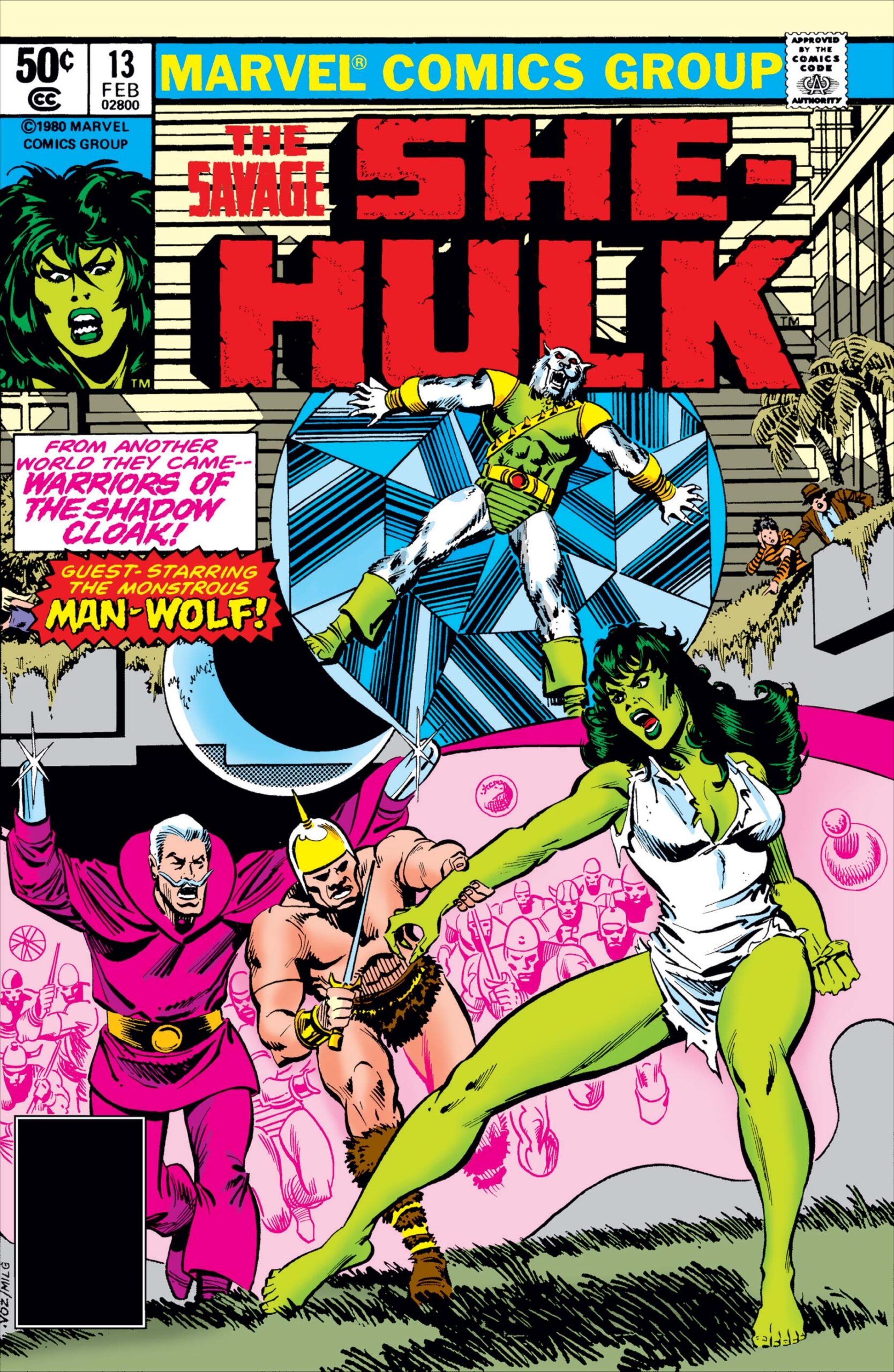 The character is quite popular, and Marvel executives have already confirmed that a She-Hulk series will arrive on Disney+ next year, 2022 at the latest.
Since Mark Ruffalo is an established character actor who works steadily, he's probably happy to retire Hulk for a while.
Iron Man
The title of Iron Man is currently up for grabs, and four different characters could replace Tony Stark.
One candidate is his wife, Pepper Potts, who runs Stark's company (remember Iron Man 2?) and owns the rights to all his suit.
Potts has used the Rescue suit in Avengers: Endgame and would provide intrigue as the mourning widow with billions of dollars.
Marvel could also select Stark's buddy, James Rhodes, aka War Machine.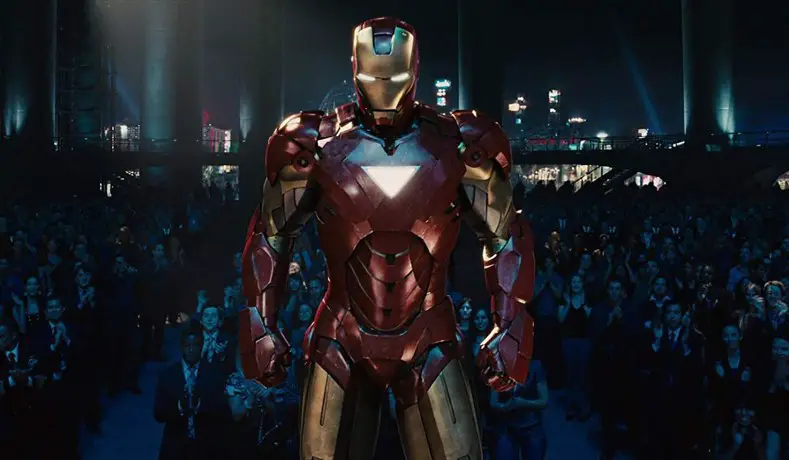 However, Don Cheadle is the deluxe version of Ruffalo. He's probably ready to go, too.
Then, there's Harley Keener, the Tennessee kid who helped Stark in Iron Man 3 and later appeared at the man's funeral in Avengers: Endgame.
Keener demonstrated skill as a tinkerer/maker and seems like a possible replacement.
Comic book fans don't think it'll be any of these characters, though. They're hoping for Ironheart.
Riri Williams is an African American teen girl who happens to be smarter than Tony Stark, something he acknowledges.
Williams takes over the title of Iron Man, modifying the name to suit her purposes.
At some point, Williams WILL join the MCU. It's inevitable. The only question is when.
Thor
You know what's cold? It's when your ex takes the title that you've held for years. Imagine that happening at your job!
Well, Thor has lived it, as Jane Foster took up the mantle of the Goddess of Thunder in a beloved comic book series.
Marvel has already announced that the same thing will happen in Thor: Love and Thunder, a 2022 movie.
The only question is whether she holds the title for an extended period or only during the one movie.
Either way, Hemsworth sounds like he has one foot out the door at Marvel. So, there's going to be some new beefcake one day soon.
By the way, I acknowledge Valkyrie may take on the title. I don't see it happening, though.
Valkyrie's already the ruler of Asgard. Claiming Thor's hammer seems like overkill.
Other Possibilities
Any character that you know and love from the MCU is replaceable. Marvel readily acknowledges this and uses it as a way to keep celebrities in check.
However, one character deserves special mention on this list. Peter Parker has held the title of Spider-Man in every movie ever made…to date.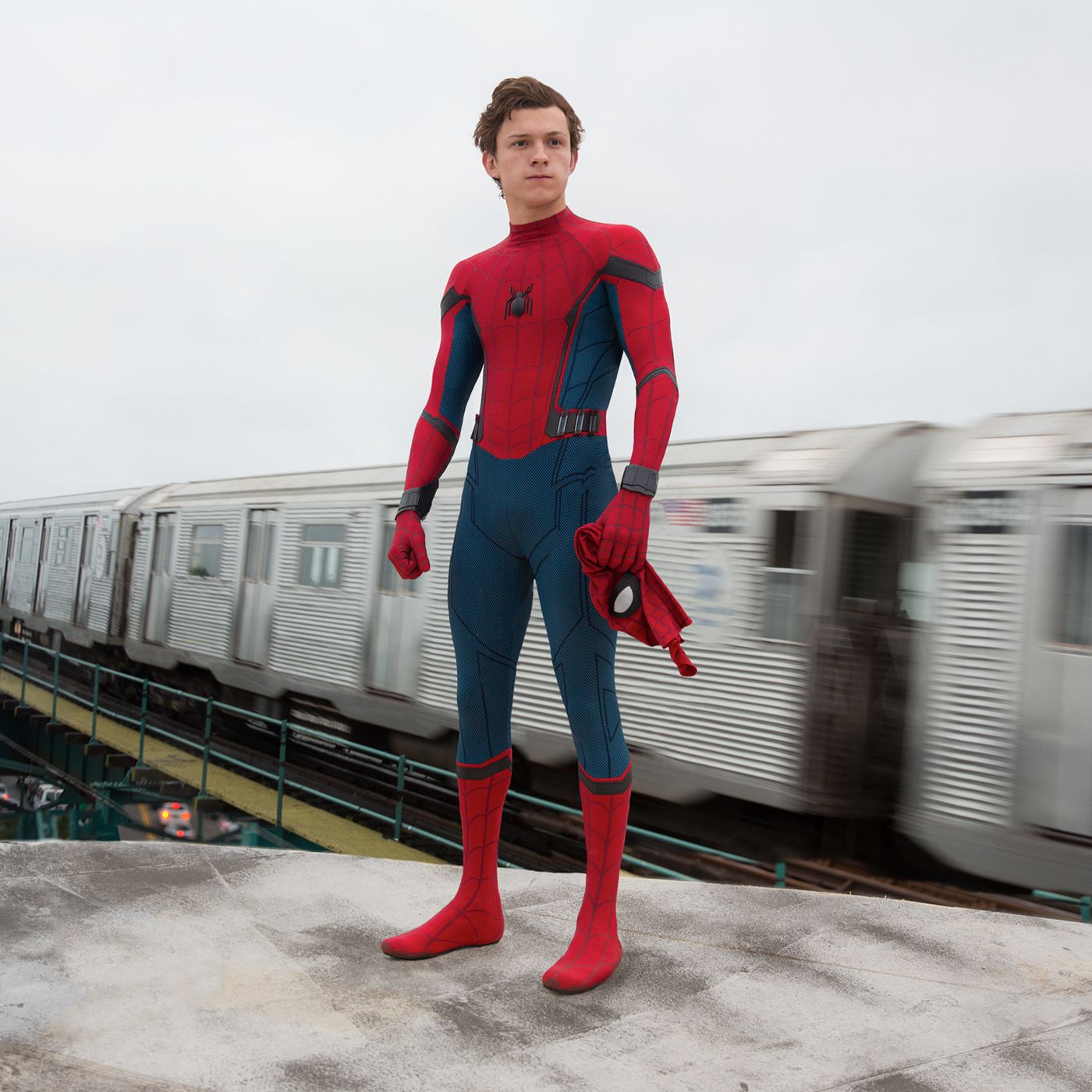 Well, I should say live-action movies. You saw Spider-Man: Into the Spider-Verse, right? If not, STOP WHAT YOU'RE DOING AND WATCH IT RIGHT NOW!!!
In the movie, two other possible replacements appear…plus Spider-Ham. I'm speaking of Miles Morales, who plays the main Spider-Man in the film.
Also, there's Gwen Stacy, the character who oozes style as Spider-Gwen.
We own at least four Funko Pops of this superhero, and they exist due to the popularity of the character.
At some point, Morales AND Stacey will arrive in the MCU. The only questions are when and what happens to Parker when they do.
Thanks for visiting MarvelBlog.com! Want to go to Disney? For a FREE quote on your next Disney vacation, please fill out the form below and one of the agents from MickeyTravels, a Platinum level Authorized Disney Vacation Planner, will be in touch soon!