New Eternals Comic Trailer
A new Eternals comic trailer released by Marvel shows us a lot, and leaves us with a lot of questions about the Eternals themselves.
The final trailer shows snippets and shots from the pages of the comics and includes narration. The Eternals were "born to defend the Earth and battle the Deviants."
The immortal protectors, but it seems they aren't what we think they are, and they might not be what they though they were. Confused yet? Yeah, me too.
The video ends with the words "Never Die. Never Win" but there's also voice over from an apparent Thanos saying that everything will die until the only thing left is death…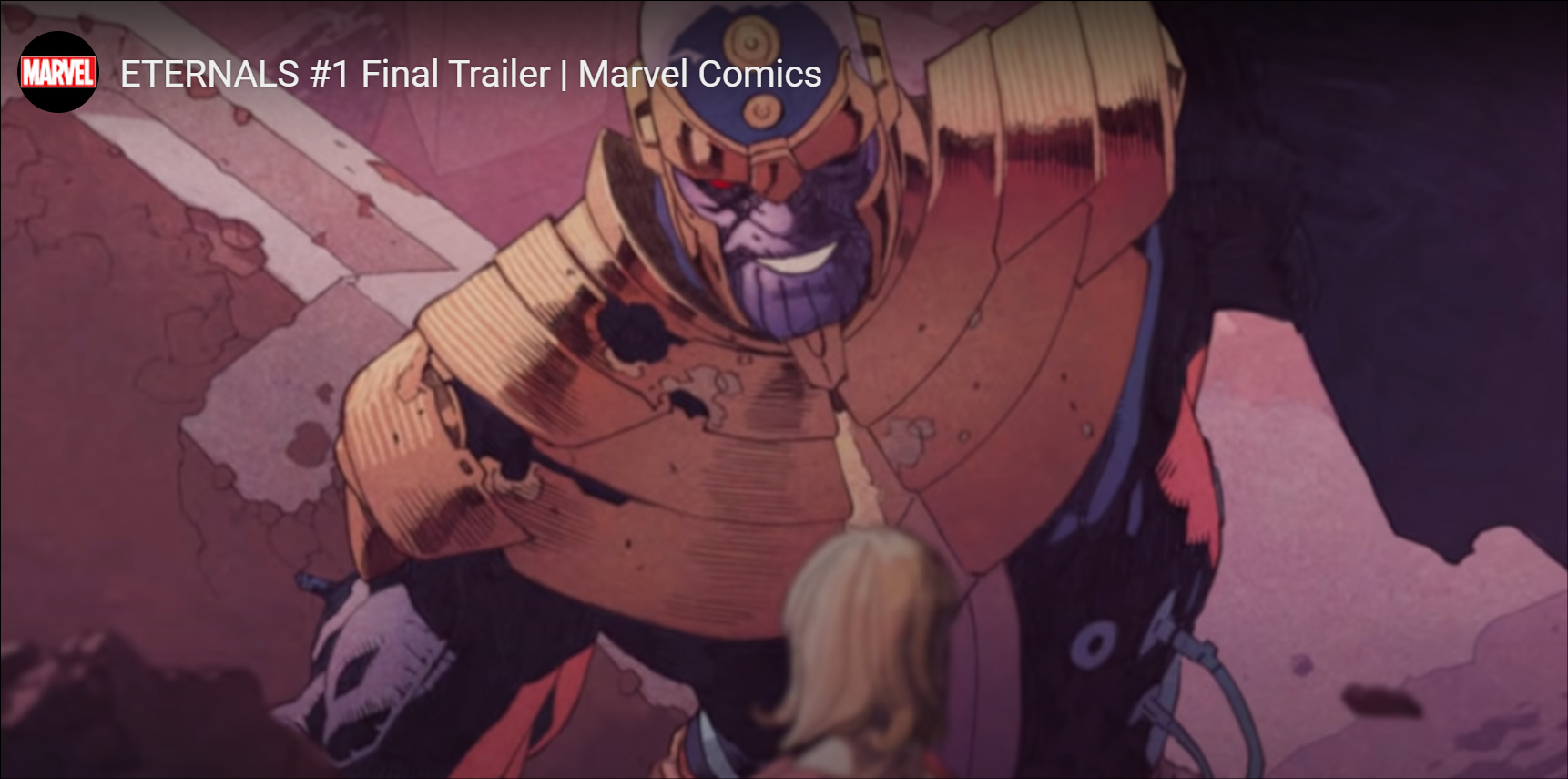 So what does this mean? It looks like we'll need to wait until January to find out. In an interview earlier this year, writer Kieron Gillian said this about the series:
Talking from the creative side, if there's been a sticking problem with the Eternals is actually nailing down what that exact role is, they've served a lot of purposes, in various places.

They've excelled at being support actors, and some of their best riffs have been used elsewhere – in fact, promoted so that they tend to be thought about as the Marvel Universe's rather than specifically the Eternals'.

The best case in point is the Celestials themselves. At least part of what I'm trying to do is to tie all these strands together, into a coherent, epic history of the Eternal's own.

When you've finished the first issue, you'll know what the Eternals are for, and why they're not really like anything else.

From that point on, I'm just adding more to it – details, angles, worlds to lose and find yourself in.
Eternals was originally slated to debut this fall, but has now been delayed to January 2021. Be on the lookout for digital and hard copies on sale.
Are you ready lose yourself in this world? Be sure to check out the new Eternals comic trailer below! I'm personally excited for the feature film that is still yet to be created… stay tuned to Marvel Blog for more details!
Let's start planning your next Disney vacation! The magic is back, it really never left, safety is at an all time high, and that makes NOW a great time to visit the parks.
As an Platinum Disney Vacation Planner, my goal is to help you plan the Magic your way. I create customized itineraries, monitor for discounts for your vacation, you don't pay a dime extra for using my services!
Please feel free to reach out at 336.345.9889 or tori@mickeytravels.com or join me on Facebook!