Every Marvel TV Show/Movie Coming in 2021
Thanks to Disney's recent Investor Day, we have finally gained clarity about the upcoming Marvel Cinematic Universe release schedule.
I don't have to tell you how much the pandemic wreaked havoc with the initial plans for Phase Four of the MCU.
Marvel's Kevin Feige had carefully structured an entire lineup of movies and Disney+ series to tell a complete story arc.
With a vaccine in the offing, Disney has chosen to maintain this strategy, as some titles will debut in theaters. Half a dozen more will debut on Disney+.
Here's everything coming to Marvel in 2021.
WandaVision
The first Disney+ title will also be the weirdest, at least until the summer.
WandaVision will pick up where Avengers: Endgame left off.
Wanda Maximoff, the Scarlet Witch, used her rage to administer a severe beating to the object of her fury, Thanos.
While the Mad Titan temporarily survived that encounter, it demonstrated Wanda's power. Well, Scarlet Witch has also lost her mind.
Vision, her boyfriend, died at Thanos's hands, leaving her with no one left to trust. After all, her twin brother, Pietro, had previously died.
Apparently, Wanda isn't someone who does well alone, as WandaVision will show her ill-considered attempts to return order to her chaotic life.
The Scarlet Witch will bring Vision back to life…in some form. They'll become domestic partners in a series of sitcom backdrops.
In fact, Marvel filmed WandaVision in front of a live audience! It's gonna be super-weird, and I cannot wait.
Best of all, this show is only a couple of weeks away. It'll debut on January 15th.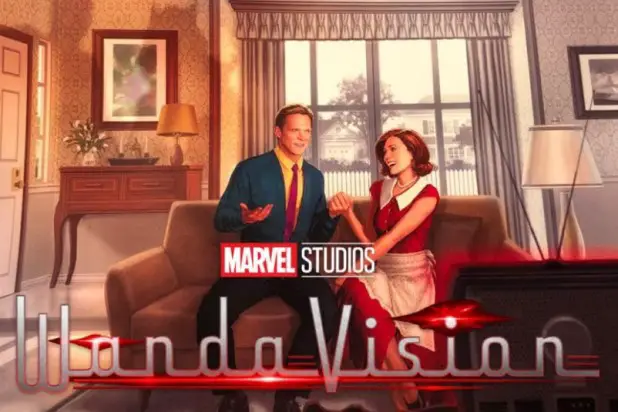 The Falcon and the Winter Soldier
In an alternate universe, The Falcon and the Winter Soldier would have become the first MCU television series on Disney+.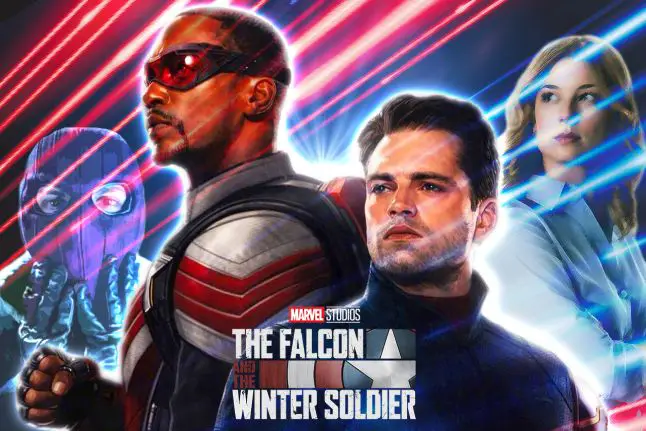 That was the pre-pandemic plan, as this show would have followed Black Widow. Presumably, the two stories would have tied together somehow.
They may yet do so, but the order will work in reverse. The Falcon and the Winter Soldier debuts on Disney+ on March 19th.
The first season consists of six episodes, and a casual glance at the calendar reveals that it'll end on April 23rd.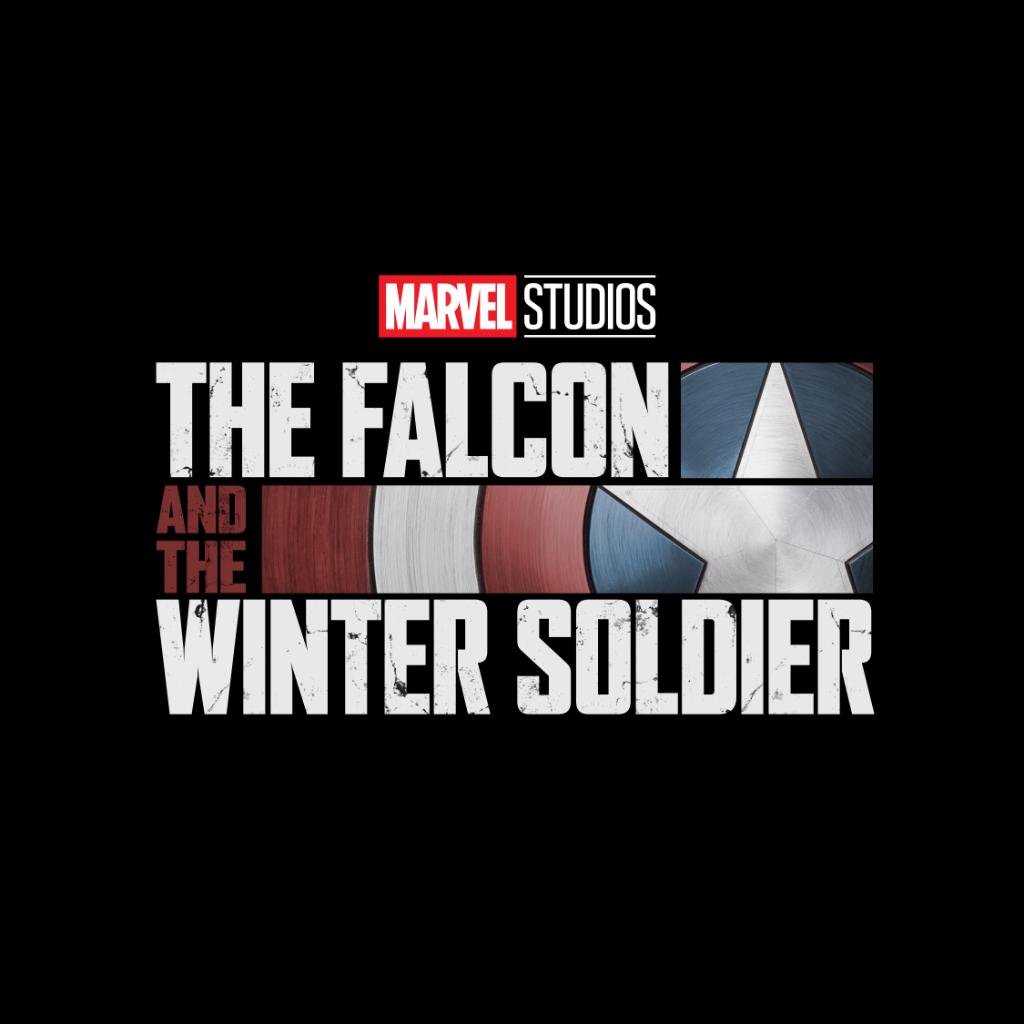 That's exactly two weeks before Black Widow debuts in theaters.
Obviously, we should expect strong interconnectivity here. Given Marvel's past trends, something from the show should factor into a reveal in the film.
Don't get me wrong, though. The Falcon and the Winter Soldier will work perfectly as a standalone story.
Sam Wilson, formerly The Falcon, has earned the title of Captain America.
However, some people prefer that a new character, U.S. Agent wields the shield.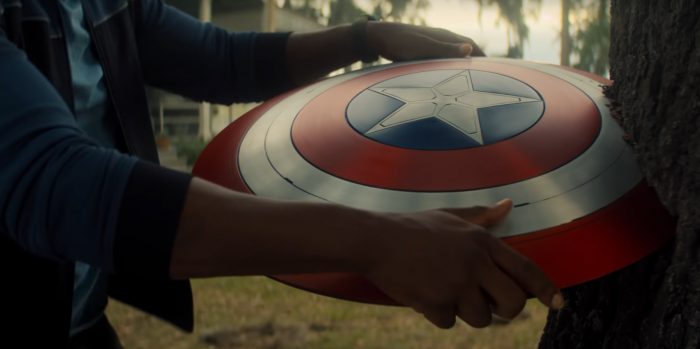 Wilson and his best frenemy, Bucky Barnes, must work together to show that they can keep the world safe in the absence of Steve Rogers.
Black Widow
Obviously, this film must be a prequel given the outcome of Avengers: Endgame.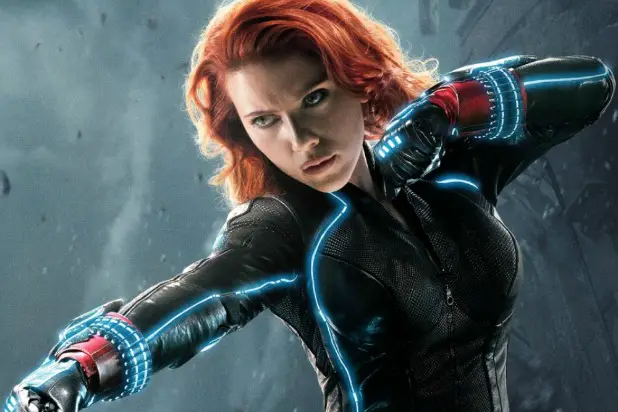 Similarly, the MCU needs to introduce a new Black Widow, at least until Natasha Romanoff can make her triumphant return.
So, Black Widow will finally present Scarlett Johansson with a long-overdue solo movie set after the events of Captain America: Civil War.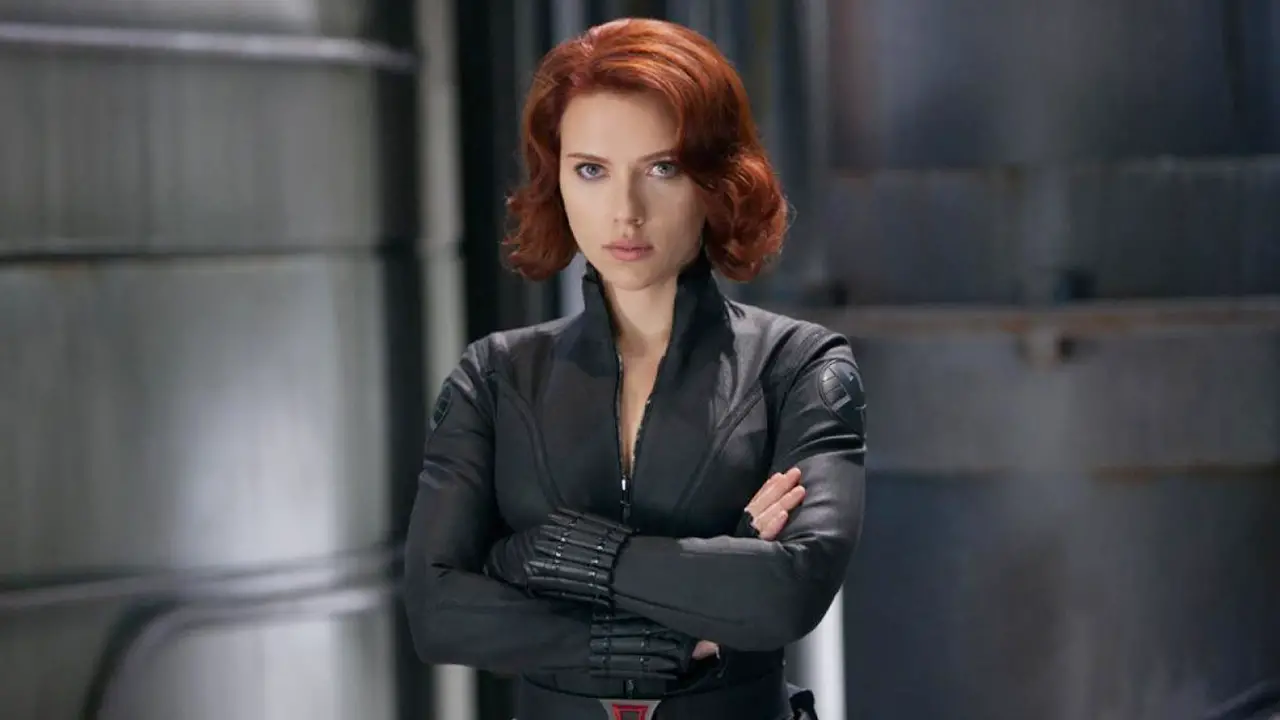 The vital new character in Black Widow is Yelena Belova (Florence Pugh), whom Romanoff treats like a kid sister.
The film's director has confirmed that Belova will follow Romanoff as the new Black Widow.
Of course, a secondary component of Black Widow provides additional intrigue.
Disney recommitted to the theatrical release of this movie. The studio believes that enough people will have taken the vaccine by early May.
As such, the box office should return to something akin to the normal, the new normal as it were.
A year ago at this time, Black Widow seemed sure to earn $1 billion at the box office. Now, it'll be lucky to manage half that.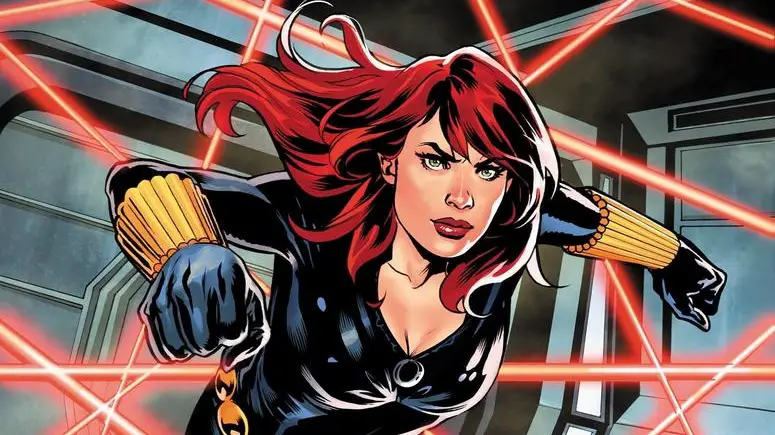 Still, the headline here is that you can watch the movie in a theater, which already makes 2021 sound better than 2020.
Loki
Thanks to a two-minute video, we now realize that everything we thought we knew about Loki is wrong.
Disney happily showed off a trailer for the Tom Hiddleston television series, and it just about broke the internet.
Apparently, Loki is a time heist thriller that introduces the TVA to the MCU. No, I'm not talking about the Tennessee Valley Authority.
In the comics, the TVA stands for Time Variance Authority. The agents who work for the TVA investigate all temporal and alternate universe anomalies.
Remember at the start of Avengers: Infinity War when Thanos killed Loki? Yeah, the God of Mischief shouldn't be here anymore.
However, thanks to the events of Avengers: Endgame, an earlier version of Loki acquired the Space Stone and warped away from danger.
Apparently, his actions impacted the timeline and forced the TVA to bring Loki in for questioning…and maybe hire him?
Nobody's quite sure yet, but Owen Wilson will have a significant role in the television series. That's good enough for me.
Disney hasn't confirmed the release date for Loki yet, but all signs point to late-May. That'd give people time to digest Black Widow.
Shang-Chi and the Legend of the Ten Rings
Perhaps no project was as impacted by the pandemic as this one.
Shang-Chi and the Legend of the Ten Rings had just begun filming when society shut down.
Later, the film's director, Destin Daniel Cretton, self-quarantined and suspected that he had COVID-19.
He later tested negative, but…you know. Many people had COVID-19, but inconsistent test results blurred the issue.
Cretton eventually made a complete recovery from whatever he had, and his film became the first MCU title to return to production.
The story here hearkens back to Iron Man, where Tony Stark finds himself imprisoned in a cave. He'd angered a gang that worked for The Mandarin.
Iron Man 3 returned to this storyline, as Ben Kingsley portrayed someone who pretended to be The Mandarin but wasn't.
Poor Shang-Chi will enter a martial arts tournament where he will encounter The Mandarin. Expect a fight….and a cool one at that.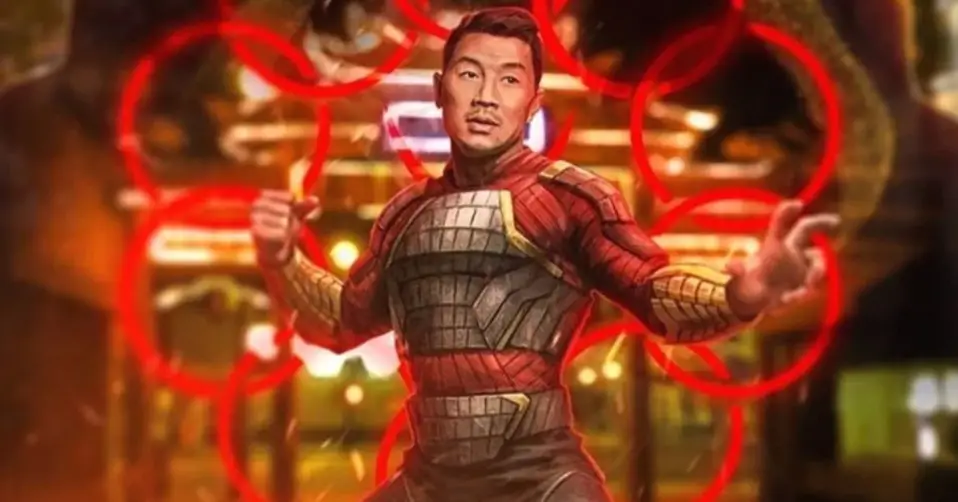 What If…?
You can already tell that the first half of 2021 will make up for the total lack of Marvel during 2020.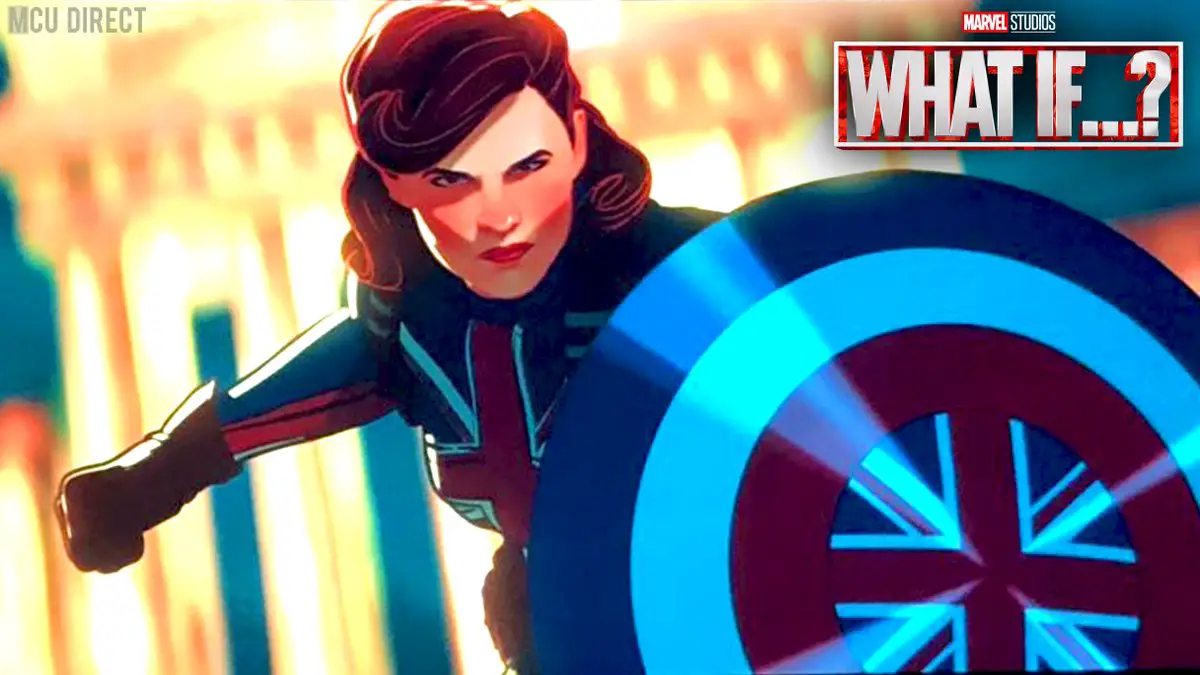 By the end of summer, Disney+ will introduce the most daring Marvel project yet. Well, it's this or WandaVision.
What If…? takes the same approach as the comic of the same name.
In every Marvel story, there exists the possibility that something else could have happened instead.
For example, the equally deserving Agent Carter could have taken the Super Soldier Serum.
Since she's British, there never would have been a Captain America. Instead, she would have held the title of Captain Britain.
Then, there's the idea that the technologically savvy Wakandans could have made contact with an alien race.
In such a scenario, the young T'Challa might have left his home planet and become a Star-Lord instead.
While Marvel has stayed understandably cagey about plot specifics for the ten episodes, the cast is ridiculous. It's a who's who of MCU talent.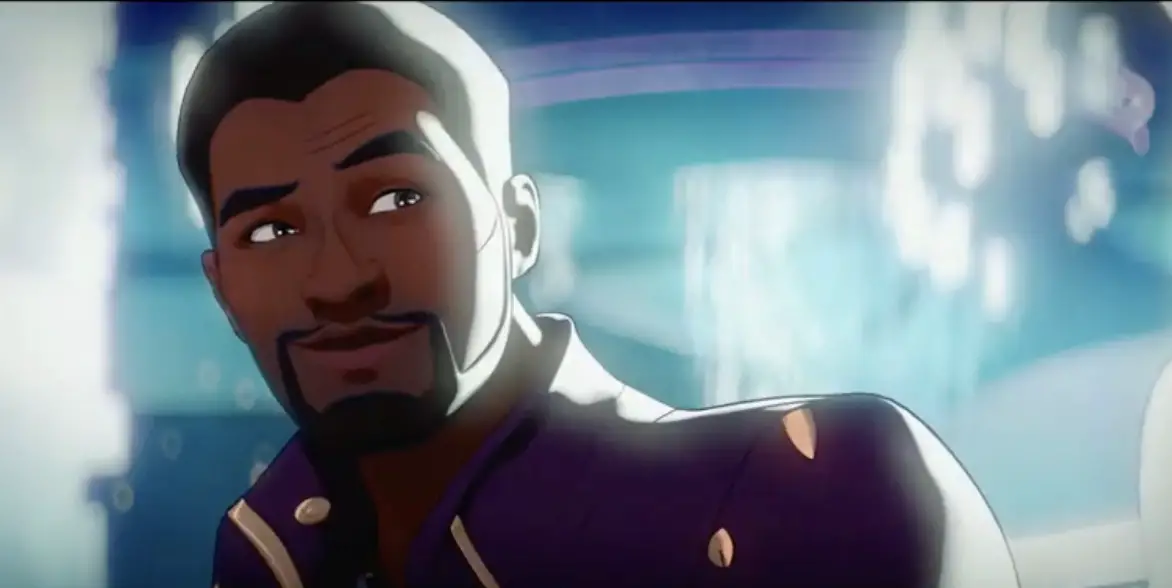 So, you'll watch to hear Josh Brolin return as Thanos and Dominic Cooper as the youthful Howard Stark.
Of course, this show's most tremendous appeal is getting to hear the late Chadwick Boseman's voice as he plays T'Challa for the last time.
Ms. Marvel
Here's where things get interesting. Disney has committed to introducing more characters representative of modern culture.
The next major player in the MCU is Kamala Khan, arguably the most popular new Marvel comic character of the past decade.
Disney cast a total unknown, Iman Vellani, to play this role. The actress is an adult, but she looks 12 in the early set photos.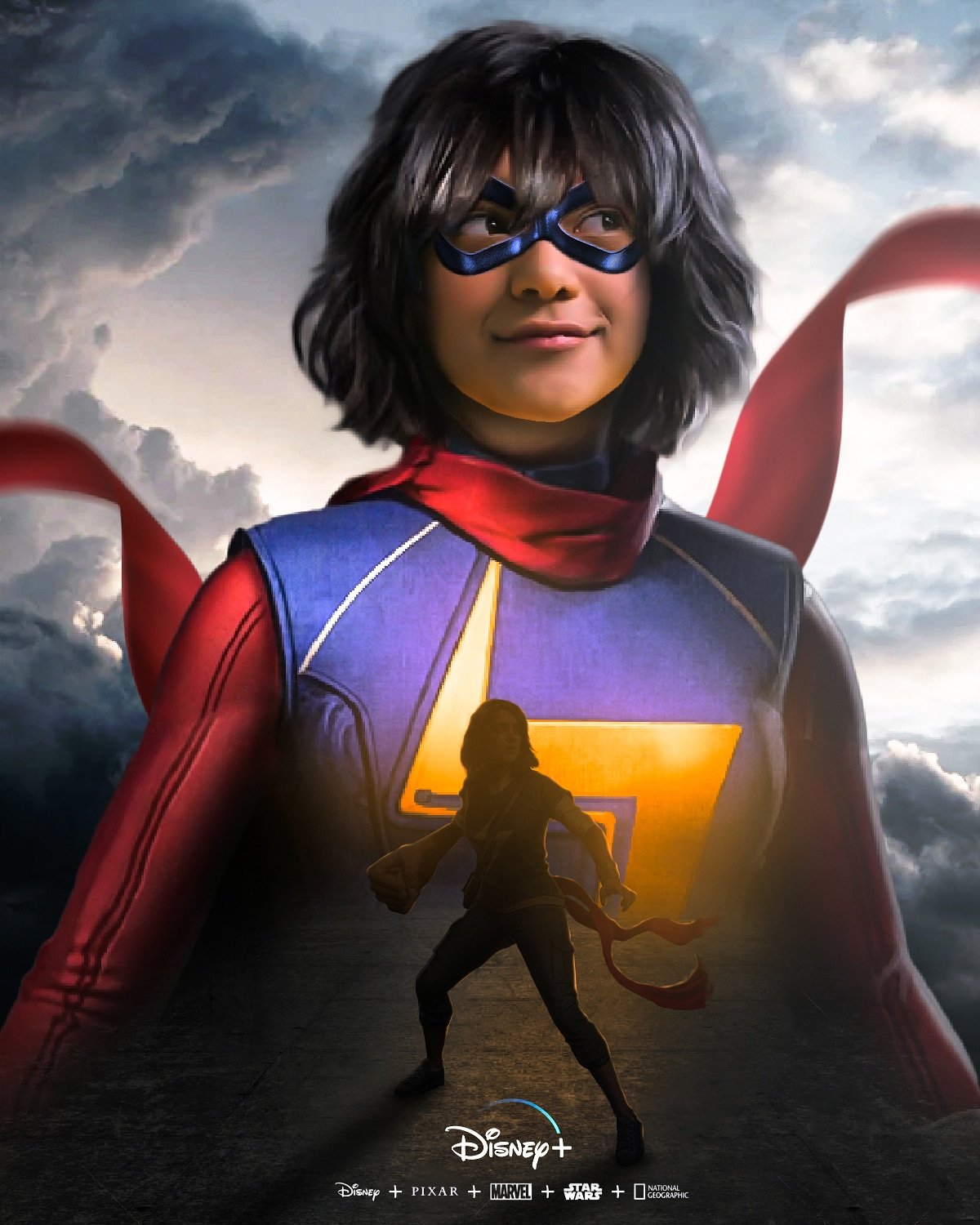 One of the teen boys in the cast looks twice her size, but that should work to Vellani's benefit.
Khan is someone that the entire world underestimates, as her diminutive stature belies the fact that she's a powerful shapeshifter.
Marvel has already confirmed that Khan will also appear in Captain Marvel 2, which makes sense. The character idolizes Carol Danvers.
More importantly, almost every other title I've mentioned thus far features MCU characters that you already know and love.
With Ms. Marvel, Disney+ will ask viewers to take a leap of faith with this teen girl like they once did with a teen boy named Peter Parker.
Eternals
Speaking of a leap of faith, Marvel will soon introduce a series of godlike beings into the MCU.
They're called Eternals, and they're arguably the second most powerful race in all of Marvel comics.
To wit, Thanos is the offspring of two Eternals, and that dude killed half the galaxy.
In this November theatrical release, we'll learn about the secret origin of the Eternals and their evil siblings, the Deviants.
Oddly, Eternals is a love story, as a human archaeologist encounters one of the powerful beings.
He falls hopelessly in love, as their romance complicates the Eternals' desire to remain hidden from society.
Eternals should have come out in November of 2020. Somehow, Disney has still kept much of the story from leaking, though.
However, you're going to watch the film for the cast. It includes Salma Hayek, Angelina Jolie, Kumail Nanjiani, and Richard Madden, among others.
There's a chance that Eternals will debut before Ms. Marvel, but I'm listing them this way for a reason.
Eternals currently lists a release date of November 5th, 2021, while Disney has promised that Ms. Marvel and another project will come out this year.
The math doesn't work for both Ms. Marvel and the next title to debut after Eternals. So, I'm pretty sure we'll get a fall release for Ms. Marvel.
Hawkeye
Later, we'll get an end-of-year release for the final MCU project of 2021.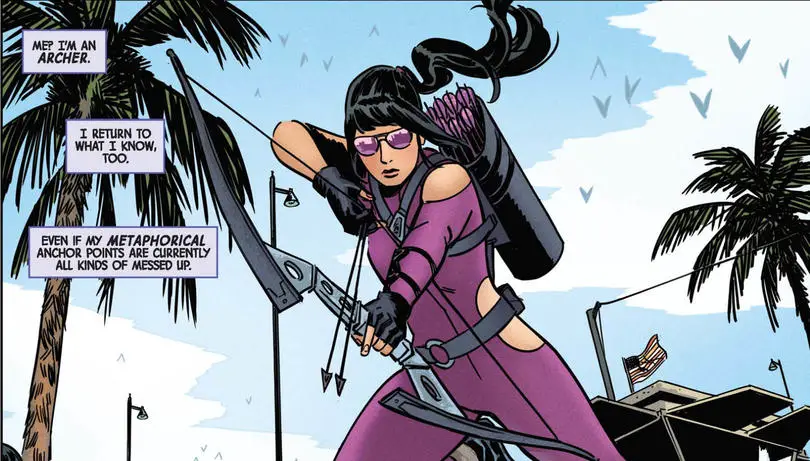 In Hawkeye, Clint Barton will pass down the mantle to a protégé, Kate Bishop.
The surprise here is that Barton doesn't let one of his children become Hawkeye, as the character seems incredibly close to his daughter.
In the wake of the events leading up to the climax of Avengers: Endgame, Barton went dark and became Ronin.
Apparently, he no longer feels right acting like Hawkeye, as his skills have evolved beyond a bow and arrow.
In the comics, Bishop needs training to overcome some PTSD she has experienced from a savage beating.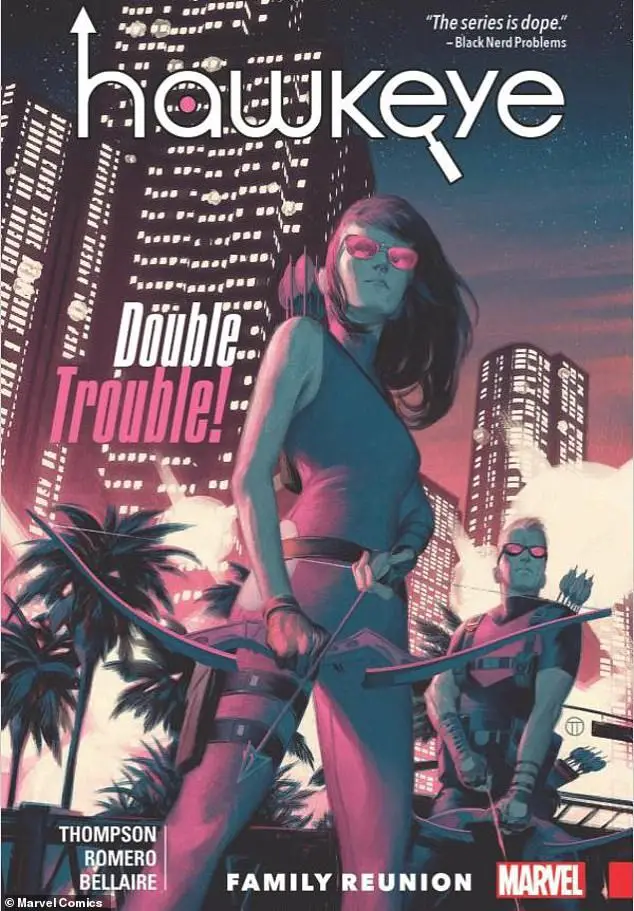 Barton grudgingly trains her, and he's about as demanding as you'd expect.
Presumably, the Disney+ series will follow this premise, at least in broad strokes.
Also — and I swear to you that this is hugely important – Lucky the Pizza Dog will appear on the show.
Disney's gonna make a mint off that merchandise.
Based on everything we know, Hawkeye should finish its run by the end of 2021.
That will lead into early 2022 when the MCU is just as loaded. We'll get the Thor and Doctor Strange sequels during the first half of the year.
By the way, I've not included any titles from Sony's MCU-adjacent Spider-Verse.
However, I should add that Spider-Man 3 will debut on December 17th.
Out of the four films featuring Marvel characters, it's probably the biggest potential blockbuster.
Feature Image Rights: Geek Vibes Nation
Thanks for visiting MarvelBlog.com! Want to go to Disney? For a FREE quote on your next Disney vacation, please fill out the form below and one of the agents from MickeyTravels, a Platinum level Authorized Disney Vacation Planner, will be in touch soon!