Goodbye BJ Thomas–We'll Always Be Hooked on a Feeling
At age 78, the Grammy Award winning and Grammy Hall of Fame inductee BJ Thomas passed away. We love him over at MarvelBlog.com for reminding us in 2014 how awesome his 1968 hit Hooked on a Feeling is in Guardians of the Galaxy.
In March 2020, Thomas announced his lung cancer diagnosis. On Saturday May 29, 2021, he passed away from complications associated with his battle with cancer at his home in Arlington, TX.
BJ Thomas didn't just bring us Hooked on a Feeling, but also topped gospel, pop, and country charts with other classics like Raindrops Keep Fallin' On My Head and I Just Can't Help Believing.
Guardians of the Galaxy wasn't the only movie that took his songs from wow to "WOAH that's awesome". In 1969, Raindrops Keep Fallin' On My Head topped the pop charts and won an Oscar for best original soundtrack in Butch Cassidy and the Sundance Kid.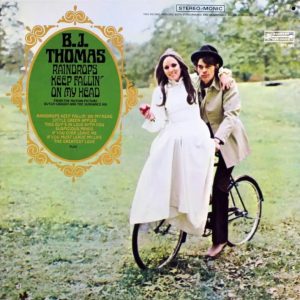 As a kid, Billy Joe Thomas loved little league baseball. Since "Billy Joe" was a common name among players, he took on the nickname BJ and it stuck. In his teens, Thomas was singling in church and joined the Triumphs, a local rock band.
BJ Thomas was inspired by more than just his parent's love of country and gospel, but also the soulful tones of the blues. In his younger years, he suffered from addiction and was open about it later in life.
I was raised in a fairly dysfunctional situation and I went through years of intense alcoholism and drug addiction so the song was always a touchstone for me. When you open yourself up to drugs and alcohol at such a young age it becomes something you have to deal with the rest of your life. What a road block and heartbreak and times of failure these addictions have caused me. But I had that little piece of lightning from [the song To Be Loved]. That's the essence of the whole thing. To love and be loved. And that takes a lifetime to accomplish. It's always been an important part of my emotions,
he told the Huffington Post in 2014. Thomas overcame his addition through a spiritual awakening and strong support from his family.
Over here at MarvelBlog.com, we thank you BJ, for bringing so much love and so many smiles to our faces when we hear Hooked on a Feeling. I mean… who can't help but smile when they think of Chris Pratt dancing (and start dancing themselves) when they hear that happy tune?!? 🎶 💃 🕺 🎶
Let's start planning your next Disney vacation! Bookings are now open through June 2022!
As a Platinum Disney Vacation Planner, my goal is to help you plan the Magic your way. I create customized itineraries, monitor for discounts for your vacation, you don't pay a dime extra for using my services! 
Feel free to reach out at 336.345.9889 or tori@mickeytravels.com or join me on Facebook!