MarvelBlog News for August 23rd, 2021
This week, Iron Heart and the new Captain America are ready for action. Meanwhile, Disney may have a China problem.
Let's catch up in this week's MarvelBlog News.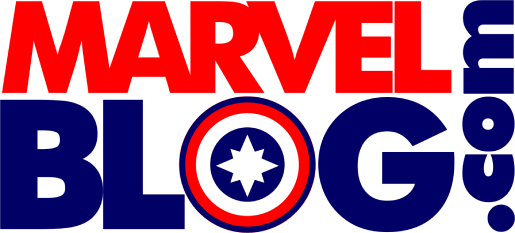 Return of the Mackie
Believe it or not, more than five years have passed since the release of Captain America: Civil War.
A LOT has happened in the MCU since then, most notably the snapping and unsnapping of countless Avengers.
Also, Steve Rogers stopped being a man lost in time, returning for that looooong-awaited dance he'd promised his girl.
The government's replacement, John Walker, didn't work out well. As usual, Rogers knew better, as his choice eventually earned the Shield.
Now, The Falcon has added new gear to his previous costume. He's sporting wings AND the Shield. Yes, Sam Wilson is everybody's Captain America.
So, the time has finally come for actor Anthony Mackie to star in his first MCU movie.
The other day, the actor signed on the dotted line and will lead the cast of Captain America 4.
As usual, Marvel head Kevin Feige and his staff are keeping the details close to the vest. We don't have any details about the story yet.
However, the name makes no mention of The Winter Soldier. As such, this doesn't appear to be a buddy action flick, even if Bucky Barnes appears.
That's unsurprising given that Mackie needs to frontline the movie rather than splitting the billing with anybody else.
After all, Steve Rogers never needed that. It would belittle Wilson to take the same approach.
Something we do know for sure is that the Russo Brothers won't participate. So Malcolm Spellman and Dalan Musson are writing the story in their stead.
Of course, Spellman just served as the creative lead on The Falcon and the Winter Soldier. He has proven a strong rapport with Mackie and decent skill with the character.
My suspicion is that John Walker will return, but that's entirely speculative. There's literally no storyline information out there.
I Am Ironheart
Multiple sources have confirmed that Riri Williams won't have to wait until the Ironheart television series for her debut.
While Disney+ will air the show in its entirety next year, 2023 at the latest, the character will debut before then.
On July 8th, 2022, Black Panther: Wakanda Forever will debut in movie theaters (we all hope).
Williams will appear in this film…and not merely in a cameo role. Instead, the character's importance to this story reportedly rivals that of Kamala Khan in The Marvels.
Yes, the MCU is going younger with some of its storytelling, introducing teen actresses who can carry Marvel for many years to come.
As a reminder, when Elizabeth Olsen joined the MCU, she had just turned 25. And that's worked out pretty well for everyone!
Now, Disney and Marvel have gone even younger, with 18-year-old Iman Vellani as Khan and 23-year-old Dominique Thorn as Williams.
In the comics, Riri Williams gets her start when she's 15. I presume we'll get a similar backstory about the character in either the movie or TV show.
Still, what's important is that audiences will grow familiar with Williams in the (sure to be) blockbuster movie before the show begins.
Later, the character could feasibly appear in the planned Wakanda TV series, too. So, this is a VERY good gig for Dominique Thorn, who is about to be a superstar.
Disney's China Struggles
Disney's movie box office is down. Maybe you've heard…
While Scarlett Johansson is suing, Disney is cutting checks with other talents in front of and behind the camera to keep them happy.
A competitor, Warner Brothers (WB), recently suggested that its day-and-date strategy for movies has cost the company more than $200 million.
I don't mean in box office. That's how much WB has paid the talent as make-up revenue for lost box office revenue.
Disney CEO Bob Chapek recently suggested that he's done the same with various performers.
Part of the reason for these make-good agreements stems from the international box office.
While analysts focus (too much) on the struggles of North American releases, other parts of the world are doing even worse during the pandemic.
Many Hollywood contracts base incentives on global box office grosses, which leads to this uncomfortable discussion.
Disney is getting stymied in China right now.
Part of the explanation stems from the fact that it's the 100th anniversary of the communist party there. Thus, movie theaters are prioritizing Chinese cinema.
All Hollywood distributors are facing this issue to some degree.
For Disney, the problem is that much worse, though. Its upcoming releases include Shang-Chi and the Legend of the Ten Rings and Eternals.
Both those projects received greenlights with an eye toward their expected box office performance in China.
Unfortunately, China hasn't authorized either title for exhibition yet. In fact, Black Widow (!) hasn't received theatrical release there, either. It may never happen.
So, Disney won't gain plenty of revenue it had expected unless something changes.
Right now, Shang-Chi appears likely to disappoint at the box office for this reason. As for Eternals, director Chloe Zhao's comments about China sure didn't help.
This story is still developing, so stay tuned!
Disney Miscellany
Speaking of Eternals, you HAVE to watch this new trailer:
Friends, I've been reading Eternals since the 1970s. The one thing I never thought I'd see in a trailer was the Giant Space Robot!
That's a Celestial, my friends, and I don't mean a fake one like the Ego retcon in Guardians of the Galaxy Vol. 2.
That thing makes completed Infinity Gauntlet-wearing Thanos look as powerful as a baby squirrel.
At some point during Phase Four, I'm pretty sure that thing will awaken, which won't be good for anybody.
If you're not excited about Eternals, check your pulse. You might be dead.
Speaking of Phase Four, Feige just indicated that we shouldn't expect an Avengers movie anytime soon.
His exact quote was:
"I think we want there to be a reasonable amount of time from the Endgame to start a new saga, which is already underway and already started.
And then you need time, as you did in Phase 1, to build that saga before you start bringing everyone together."
That sounds like…a while from now. Eek.
Until then, we'll always have Avengers: Endgame.
Speaking of which, I'll leave you with a final thought. When Thanos snapped, did he possess the power to dust one of the Eternals? Or were they snap-proof?
Thanks for visiting MarvelBlog.com! Want to go to Disney? For a FREE quote on your next Disney vacation, please fill out the form below and one of the agents from our sponsor MickeyTravels, a Platinum level Authorized Disney Vacation Planner, will be in touch soon!