THE COLLECTORS: This Week in Comics [April 4, 2022]
Welcome, Acquirers of all things Marvel! Today, we take a look at everything brand new arriving on This Week in Comics
The debut of a fan-favorite multiversal Spider-Man, a brand new X-men series, and some annual issues hitting shelves; welcome to THE COLLECTORS!
Spider-Punk #1
There are few multiversal iterations of beloved Marvel characters that can boast the level of adoration as Spider-Punk; who is officially debuting his very own series by writer Cody Ziglar and artist Justin Mason.
Collectors won't want to miss this, as Hobie Brown is the friendly neighborhood defender of Earth -318, who wields his mighty ax, and sports his very own band of superhero allies to help in his pursuit; experience a Marvel world unlike any other.
X-Men Red #1
One of the most interesting developments of the X-Men universe has been their transition to a brand new world as writer Al Ewing and artist Stefano Caselli present a new series on your favorite Marvel Mutants.
Settling on the planet formerly known as Mars, Storm has stood to preserve peace with her understanding of what's best for the new world; but where power is there to be had, someone will also attempt to grab it.
Marauders #1
Introducing your newest collection of Marvel mutants, as writer Steve Orlando and artist Eleonora Carlini bring brand new heroes and brand new villains together in a story, unlike anything you've seen.
Captain Pride and her band of Marauders have committed to protecting every mutant they possibly can, when a final addition the team will test her ability to put the past behind her.
X-Force Annual #1
Marvel's most dangerous team of mutants gathers once again as writer Nadia Shamans and artist Rafael Pimental bring to life this new X-Force team.
The iconic trio of Wolverine, Domino, and Kid Omega join forces to take on a job that is too dirty for the X-Men, as Orchis makes their move against mutant-kind.
Other Releases This Week
Captain Marvel Annual #1 by Torunn Gronbekk and Carlos Gomez
Deadpool: Bad Blood #1 by Rob Leifeld
Strange #2 by Jed Mackay and Marcelo Ferreira
She-Hulk #3 by Rainbow Rowell, Luca Maresca, and Roge Antonio
The Think #6 by Walter Mosley and Tom Reilly
Devils Reign #6 by Chip Zdarzky and Marco Checchetto
Moon Knight #10 by Jed Mackay and Alessandro Cappuccio
Black Widow #15 by Kelly Thompson, Rafael Pimental, and Elena Casagrande
Star Wars: Bounty Hunters #22 by Ethan Sacks and Paolo Villanelli
X-Force #27 by Benjamin Percy and Robert Gill
Fantastic Four #42 by Dan Slott and Rachael Stott
Variant of the Week
Marauders #1
In a week chock-full of excellent variant covers including a very cool Moon Knight #10 variant that shows the superpowered vigilante in his crescent white glory; we can't help but love this Skottie Young variant of the brand new Marauders series.
The minimalistic cartoonish style, along with the creativity in the various models, makes this our choice for a variant of the week; as it stands among the most interesting of this new wave of releases.
What to Read on Marvel Unlimited
Timeless #1
It is a great week for Marvel Unlimited users, as the second issue of Devils Reign and the fourth installment of the Death of Doctor Strange run both debuting; but our choice for what to read goes to Timeless by writer Jed Mackay, and artists Kev Walker, Greg Land, and Marc Bagley.
Kang the Conqueror is slated to be a massive part of the MCU's Phase Five, and what better way to get to know the time-traveling mogul than in this series that brings the conqueror up against time itself.
Trade Paperback of the Week
X-Men Epic Collection: Bishop's Crossing
With no new trade paperback collections arriving this week in comics, collectors, we look at last week's released paperbacks to highlight this fantastic entry into Jim Lee's legacy of writing the X-Men.
Collecting various Uncanny X-Men issues from throughout the 1980s, this collection chronicles the arrival of the iconic mutant Bishop and the splitting up of two X-Men teams.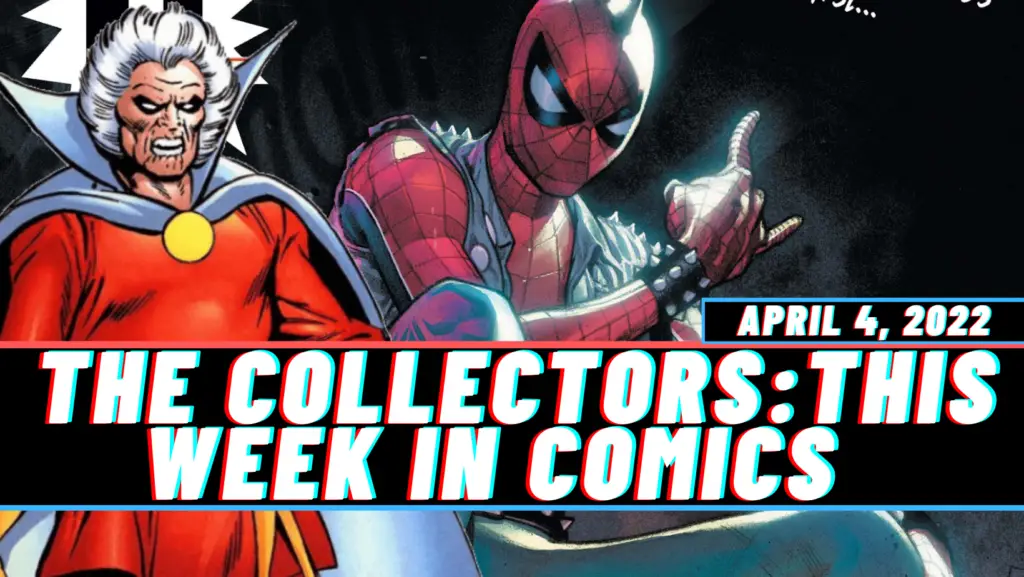 There you have it, COLLECTORS, everything arriving This Week in Comics for the week of April 4th; Happy Hunting!
Feature Image Source: Marvel
Thanks for visiting MarvelBlog.com! Want to go to Disney? For a FREE quote on your next Disney vacation, please fill out the form below and one of the agents from MickeyTravels, a Platinum level Authorized Disney Vacation Planner, will be in touch soon!