Know Your Marvels: Thor: Love and Thunder
In November of 2017, Thor journeyed to outer space, where he encountered an unlikely frenemy, his old teammate, the Hulk. The intergalactic buddy comedy regained the loyalty of Marvel Cinematic Universe (MCU) fans, ones who felt lingering disappointment from Thor: The Dark World.
The third movie starring the Norse god of lightning, Thor: Ragnarok, grossed a staggering $824 million domestically. However, much has changed in the MCU over the past three years. Avengers: Endgame shook up Marvel's superheroes. Even so, a return of Thor always seemed inevitable. Let's take a look at one of the most exciting Marvel projects on the schedule, Thor: Love and Thunder.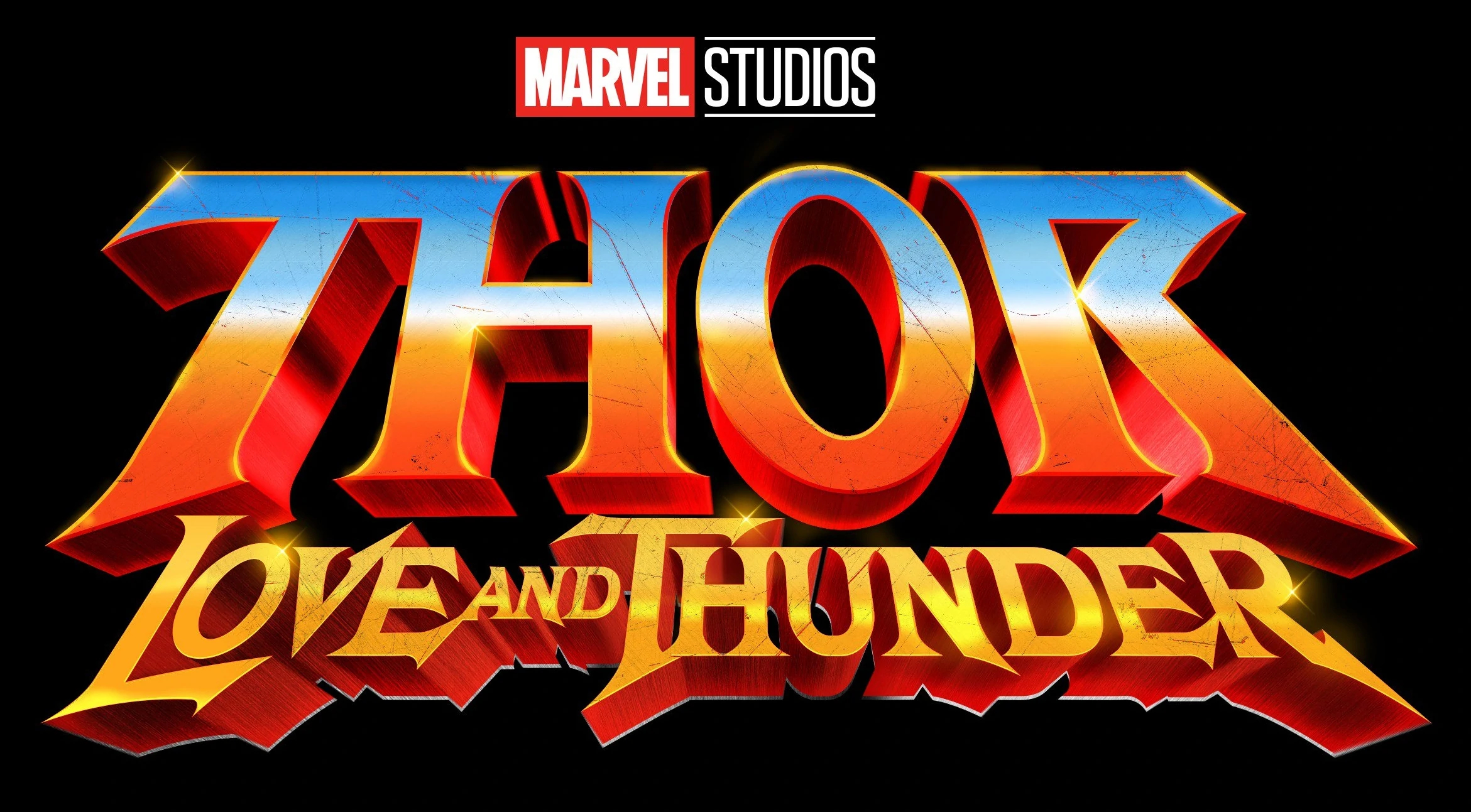 What Is Thor: Love and Thunder
A few years ago, Marvel Comics did something daring. A storyline elevated a longstanding love interest of Thor, Jane Foster, into his replacement as the lightning deity. Yes, Foster became Lady Thor.
The nature of this ascension stemmed from tragedy. First, Foster's husband and son died in a car crash. Then, the scientist contracted breast cancer. Forlorn over the end of her family, Foster rejoined Thor in Asgard for a time while refusing all attempts at magical cancer treatments.
During these events, Thor loses the ability to wield Mjolnir, his magical hammer. When a mysterious woman shows up with Mjolnir, Thor doesn't recognize her as his ex. However, it is Jane Foster, whom Mjolnir has deemed worthy of employing its might.
The situation isn't ideal for Foster. For some reason, her cancer grows worse when she acts as Lady Thor. Still, she joins the Avengers and romances Sam Wilson, the Falcon, during this time. The experience helps her recover from her personal tragedy and find the will to live again.
Thor: Love and Thunder as a movie will follow at least a general blueprint of the comic book premise, just as Thor: Ragnarok employed some ideas from Planet Hulk. To date, returning director Taika Waititi has hedged about whether Foster will have cancer in the movie. Otherwise, the premise is similar. At some point during the movie, Jane Foster becomes Lady Thor.
The Plan for Thor: Love and Thunder
The plan here is to make a lot of money. In recent years, Disney has noticed a rising trend with MCU movies. Women are attending in higher volumes than they were during Phase One.
The driving thought here is that a woman playing Thor will sell a lot of tickets, just as Captain Marvel did. As a reminder, that movie finished second all-time for global box office among first-time Marvel superhero films. Only Black Panther earned more with his debut movie.
Thor: Love and Thunder will play out as a sequel to multiple MCU titles. Yes, it follows Thor: Ragnarok, but it also takes place in the wake of events from Avengers: Endgame. You may recall at the end of that movie that Thor is flying off with the Guardians of the Galaxy.
So, the film follows those two titles while featuring at least some tie-in to Guardians of the Galaxy Vol. 3, an MCU Phase Five release. Plus, the Loki television series should air on Disney+ before Thor: Love and Thunder comes out. That's a tremendous number of connections to other MCU titles.
The prevailing belief here is that Thor and Lady Thor will start at odds with one another, as he won't recognize her. Meanwhile, she's still angry with him in the wake of the breakup and everything that happened to their mutual friends since Thor: The Dark World.
Over time, Lady Thor will prove her merits as the controller of Mjolnir. Thor, who always respected Foster, will gain that much more admiration for the smartest human he knows. You heard me, Bruce Banner and Tony Stark.
About the Cast: The Leads
The most remarkable part of Thor: Love and Thunder is the cast. Marvel's getting the band back together in a way that nobody had believed possible.
Natalie Portman, the actress who played Jane Foster, privately expressed her displeasure over the firing of Patty Jenkins. You may know this woman as the director of Wonder Woman and Wonder Woman 1984.
However, before that, Disney had hired Jenkins to direct Thor: The Dark World. Once that didn't work out, Foster's role in the film somewhat collapsed. Portman disliked what transpired and decided not to work with Marvel again. Thankfully, future MCU movies, including Thor: Ragnarok, handled female characters better.
So, the ice thawed behind the scenes enough that Portman performed some minor work for Avengers: Endgame. Afterward, Disney approached her to portray Lady Thor, and the Academy Award-winning actress agreed to return.
For his part, Chris Hemsworth survived the events of Avengers: Endgame, which wasn't always guaranteed. Marvel had hinted that many of its main Avengers would undergo re-casting once the current crop's contracts expired. By now, we know at least two people that the company referenced.
Luckily, Hemsworth isn't one of them. Even though the film will tell the story of Lady Thor's ascension, Hemsworth will play the same lovable buffoon from the MCU, Thor. He simply won't control of Mjolnir for part/most of the movie.
About the Cast: Returning MCU Characters
Thor: Love and Thunder will reunite several of the white hats from Thor: Ragnarok. Waititi will return to direct the movie while also voicing Korg, and Miek is back, too. We last saw the two of them playing videogames and scarfing beer during the Fat Thor part of Avengers: Endgame.
In the same film, another character earned a coronation. Valkyrie, played by Tessa Thompson, is now the ruler of Asgard, which is currently a settlement on Earth. Disney intended for Thompson to function as a love interest for Thor. Luckily, Waititi recognized that she works better as a battling bisexual who recognizes the god of lightning for all his shortcomings…and likes him anyway.
In addition to the three Ragnarok returnees, the fourth Thor film will likely feature some members of Guardians of the Galaxy. We don't know which ones, and the situation is in flux. You may recall that James Gunn left the film franchise for…reasons. He's since returned, but he agreed to do a DC Comics project, the Suicide Squad sequel, first. His input on Guardians of the Galaxy Vol. 3 will still determine if/how the characters get used in Thor: Love and Thunder.
About the Cast: The New Face
Of course, the massive news about Thor 4 involves the villain. Christian Bale, the Academy Award-winning actor, will join the MCU! It's further proof that Disney can get anyone it wants for Marvel movies, as Bale seems like the least likely actor ever to play a comic book villain. He's notoriously character-obsessed and favors eclectic projects. And there's that other reason…
So, the presence of Bale here instantly elevates Thor: Love and Thunder. Even if people didn't want to watch the movie – which they desperately do – hearing that Bale's in it would change their minds.
Bale has earned four different Academy Award acting nominations over the past decade, starting with his victory for The Fighter. He's so talented that he just played Dick Cheney in a movie and got a nod for it. Google pictures of the two people to appreciate how unlikely that casting was, yet Bale made it work.
Currently, we don't know which MCU villain Bale will portray, although rumors persist. They suggest that he's Dario Agger/the Minotaur. It's only a rumor, though, and I won't believe it until Marvel comments, or a trailer comes out.
Still, the shock here is that Marvel persuaded the former Batman to turn heel for this project. It's a casting masterstroke to introduce Bale to the MCU. The prevailing belief is that he'll appear in only one movie, but people once thought that Natalie Portman would never return to the MCU, either…
Final Thoughts
On paper, this looks like a perfect project. Demand for Thor movies has remained high, as even The Dark World earned $645 million. Thor: Ragnarok's $824 million seems like a worst-case scenario result for this project, presuming that movie theaters return at full strength from the Coronavirus shutdown.
Thor: Love and Thunder comes with several fascinating storyline opportunities. Foster's path to Mjolnir, Thor's struggles with loss, Valkryie's attempt to lead her people, and the presence of Bale are all money storylines. Out of all Phase Four movies, this one looks like the best on paper.
Feature Image Rights: Imagenewscast
Thanks for visiting MarvelBlog.com! Want to go to Disney? For a FREE quote on your next Disney vacation, please fill out the form below and one of the agents from our sponsor MickeyTravels, a Platinum level Authorized Disney Vacation Planner, will be in touch soon!