Inside Marvel's 616 with Directors from 3 Episodes
Marvel storytelling is like no other for one simple yet hard-to-master skill: they tell stories that we can relate to. Now, we're getting a peak into the world of the creators with a look inside Marvel's 616 with directors from 3 episodes.
Despite the complex, fantastic tales of distant worlds and amazing superpowers, the ability for fans to relate to characters has been a driving force for Marvel's success. Even though much of a Marvel story is impossible, we still relate to Steve Rogers when he gets the sweats about asking Peggy out.
Marvel characters are also not all good or all bad, just like all of us. They struggle and wrestle with their decisions, with how to handle different situations… they just happen to have super powers too.
In the new docuseries Marvel's 616, we'll get to explore the legacy of how a generation of characters are leaving a marvelous legacy. We'll get to hear from the creators, artists, and visionaries that brought them to life.
Each episode is lead by a different filmmaker and shows off unique facets of the storytelling, pop culture, and fandom within the MCU.
Paul Scheer actor and director of the episode "Lost and Found" says this about his deep dive into the dusty archives of Marvel's long history…
When you hear the name Marvel, you probably have a couple images that pop into your head, it's Spider-Man, it's Iron Man, it's Black Panther… but I got to thinking, there's such a wealth of material in the Marvel 80-year history.

I kind of think of it as the end of Raiders of the Lost Ark: In every box there is some sort of treasure, we just have to open the right boxes… and I found some great characters, some that we couldn't even put in the documentary!

Like a cow who was bitten by a vampire and became a Hellcow. Or a medieval, time-traveling knight who was also Billy Ray Cyrus. There was a villain who became Asbestos Lady. Or U.S. 1, who is a truck driver who gets into a terrible accident and gets a CB put into his head and he's able to click his tongue and talk on a CB!
In her episode, "Higher, Further, Faster," Gillian Jacobs tracks how women have contributed to the history of Marvel. Jacobs says this about the women behind early Marvel creations.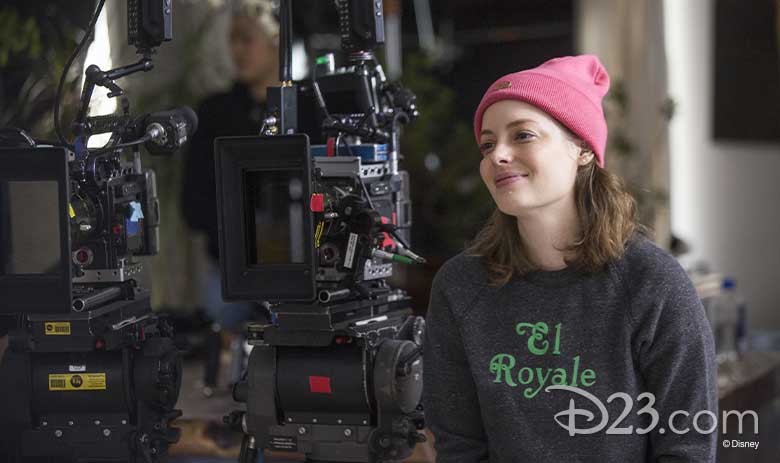 Even going back before Marvel was even a company, there were women in comics. That was incredibly exciting to me, to get to highlight these women who were in the comic book industry in the 1930s and 1940s.

I'm so sad I never got to speak to Marie Severin (artist) and Flo Steinberg (editor/publisher, Stan Lee's assistant), who were two incredibly influential women in the world of Marvel comics.

But I did get to talk to Jo Duffy (editor) who worked there in the '70s… Then to be able to talk to female creators who work there today, it was interesting to see how the female characters have evolved as well.
For her Marvel's 616 episode, director Alison Brie takes on a newer feature of the Marvel Universe: high school. Specifically, a one act play showcasing Marvel characters who wrestle with issues that today's teens face. Brie has this to say about the program: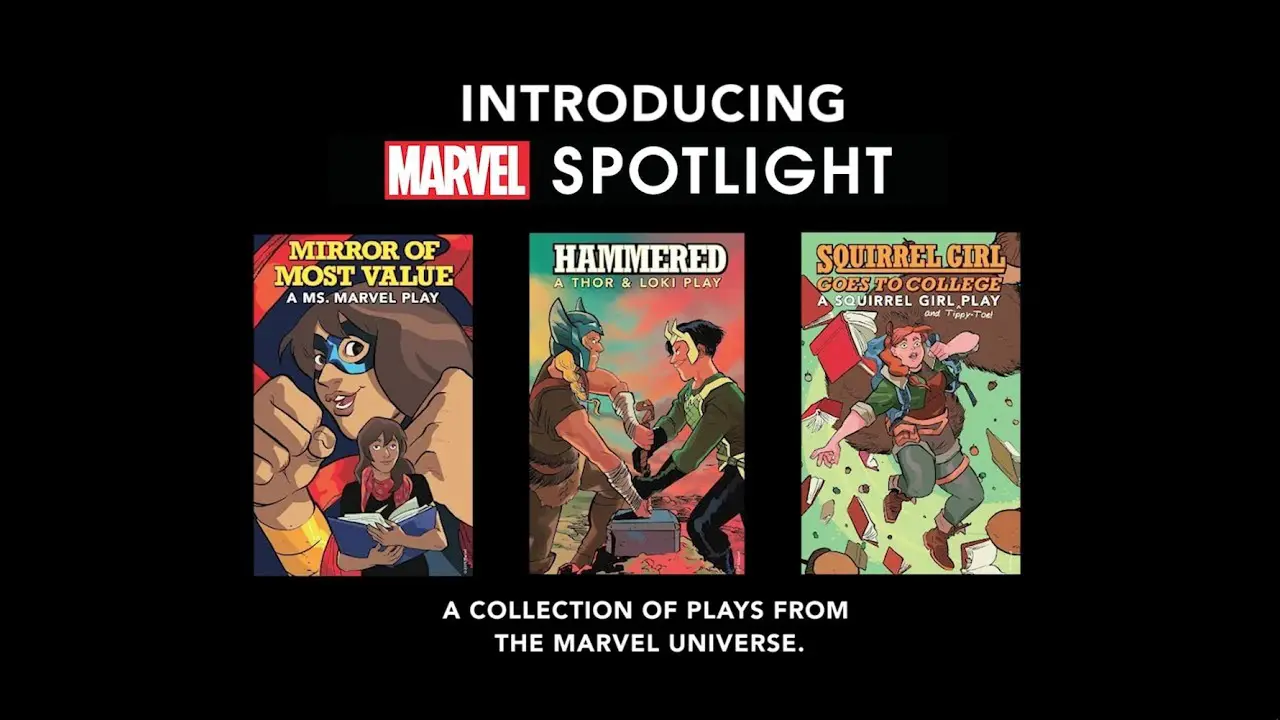 The Marvel Spotlight Program was completely new to me. It's a collection of one-act plays that are written for high school students to perform, about characters in the Marvel Universe who are also high school or college age.

The nature about my episode is dealing with these one-act plays about specific characters, and me wanting to experience them through the eyes of these high school students and how they were relating to the characters.

I certainly did research on these specific characters, such as Ms. Marvel (Kamala Khan), Squirrel Girl (Doreen Green)—but it was more preliminary research, and once the train left the station it was more about being in the moment, being in tune with the students and their personal experiences. It's much more about their emotional journey and less about learning every fact about these characters.
Check out other episodes of Marvel's 616 as directors dive into collectibles, cosplay, artists from around the world that sign their name to Marvel projects, and even Japanese Spider-Man.
Oh, and the docuseries name… Marvel's 616 (pronounced six-one-six). Producer Sarah Amos said it's an Easter Egg of sorts for Marvel fans.
The series looks at how the Marvel Universe has shaped pop culture and how pop culture has influenced Marvel (just look at two Spider-Man movies from different decades… vastly different, yet tell similar stories).
Many fans are familiar with multi-verses now (if not, it's time to catch up). In the core/classic Earth, you'll recognize the heroes we grew up with: Captain America, Spider-Man, etc…. Earth-616 is one of the Earths in the multi-verse.
Essentially, Earth-616 is the core/classic Earth we all know and love. Marvel's 616 is the classic Marvel we know, the core. The one we all relate to on so many levels.
Starting November 20th, catch all eight episodes of Marvel's 616 with these three directors, and more, on Disney+!
Let's start planning your next Disney vacation. The magic is back, it really never left, safety is at an all time high, and that makes NOW a great time to visit the parks. As an Platinum Disney Vacation Planner, my goal is to help you plan the Magic your way. I create customized itineraries, monitor for discounts for your vacation, you don't pay a dime extra for using my services! Please feel free to reach out at 336.345.9889 or tori@mickeytravels.com or join me on Facebook!