Let's Talk about WandaVision Episode 1-4
After 18 months on pause, the Marvel Cinematic Universe just exploded into action after its unplanned hiatus.
The advancement of the Phase Four story happened in the least predictable way, as a sitcom suddenly switched into a procedural.
Let's talk about WandaVision episode 1-4, We Interrupt This Program.
Unsnapped
Literally nobody on the planet expected this episode to start in the fashion that it did.
We faded in on a hospital, where a cloud of ash coalesced into a person. Just to make the situation more confusing, she wasn't sitting in a hospital bed.
We'd discover the explanation later, as Monica Rambeau had sat beside her mother as the latter woman awaited surgery.
Monica awakens five years later, unaware of what has transpired. She was one of the trillions of victims of Thanos' Snap.
Now, she has returned to a different world, one where her mother, Captain Marvel's best friend, has survived surgery but couldn't escape cancer forever.
Maria Rambeau has died, years after her daughter had disintegrated. Now, the younger woman must process a series of impossible circumstances.
At no point does Wanda or Vision appear in "the present" during this episode. Others watch some of their reruns, and something else happens.
However, this episode belongs to Rambeau and two other returning members of the MCU.
All about Lieutenant Trouble
Before we talk about that, we should discuss the madness of Monica Rambeau's awakening, though.
As the dust transforms back into an adult woman, we hear an internal monologue from the character.
These are presumably the main memories from her existence, some of which emphasize her dedication to her mother.
Words come from the Young Monica voice, the one we know from Captain Marvel, and it says, "Maybe I'll build a spaceship. I wanna be an aircraft pilot."
Next, Captain Marvel says, "When they were handing out kids, they gave her the toughest one."
Her last memory before reforming is of Auntie Carol's nickname for her, Lieutenant Trouble.
These lines of dialogue are intended to define the adult version of Monica Rambeau, who has joined her mother as a member of S.W.O.R.D.
After a doctor friend explains what has transpired, the aircraft pilot takes three weeks off before reporting for duty at S.W.O.R.D. Headquarters.
Notably, the overhead digital monitors show news headlines about The Blip, aka The Unsnapping, and the people returning home from it.
Monica's security badge obviously no longer works, but an old associate helps her past security.
We learn that this man worked for both Rambeau women and is now in charge of the division, following in the footsteps of the former leader, Photon.
Yes, that was Maria Rambeau. It sounds like Monica missed her chance at running the show due to The Snap, and this man has taken her job.
There's a ton to process here, enough to justify a full recap. The moving pieces in episode 1-4 effectively restart the entire MCU.
For now, what's important is that the pilot is grounded due to her mother's policy.
So, the Captain receives a new assignment, a missing persons investigation in New Jersey. And we're off!
The Return of a Hero and a Goof
Cut to the billboard located just outside Westfield, New Jersey.
For the first time in the episode, a recognizable face from the MCU appears, one we haven't seen before on the show. It's Jimmy Woo, the hapless FBI investigator.
Woo usually spends his time giving Ant-Man a hard time. Here, he's crossed coasts to research an unusual missing persons case, only he describes it as a missing town.
This scene slays with its humor. Two cops standing beside the sign swear that Westfield doesn't exist, even though one was born in Eastfield.
However, Woo dispenses one key piece of intel. The missing person who triggered the investigation is a man residing in Westfield.
So, that narrows down the number of contenders to less than five.
Monica fails with her first attempt at intel. A drone helicopter vanishes into thin air soon after crossing the invisible Westfield barrier.
Moments later, the Captain gets too close and finds herself sucked into Westfield.
At this point, S.W.O.R.D. must investigate, which leads to the return of someone we haven't seen in a while.
Thor's ally, Doctor Darcy Lewis, now an astrophysicist instead of a political scientist, gets called in, along with scientists in other fields.
Darcy deduces that some barrier wavelengths relay an odd message, which turns out to be…a television sitcom starring Wanda and Vision.
"I need a TV, an old one. Like…not flat."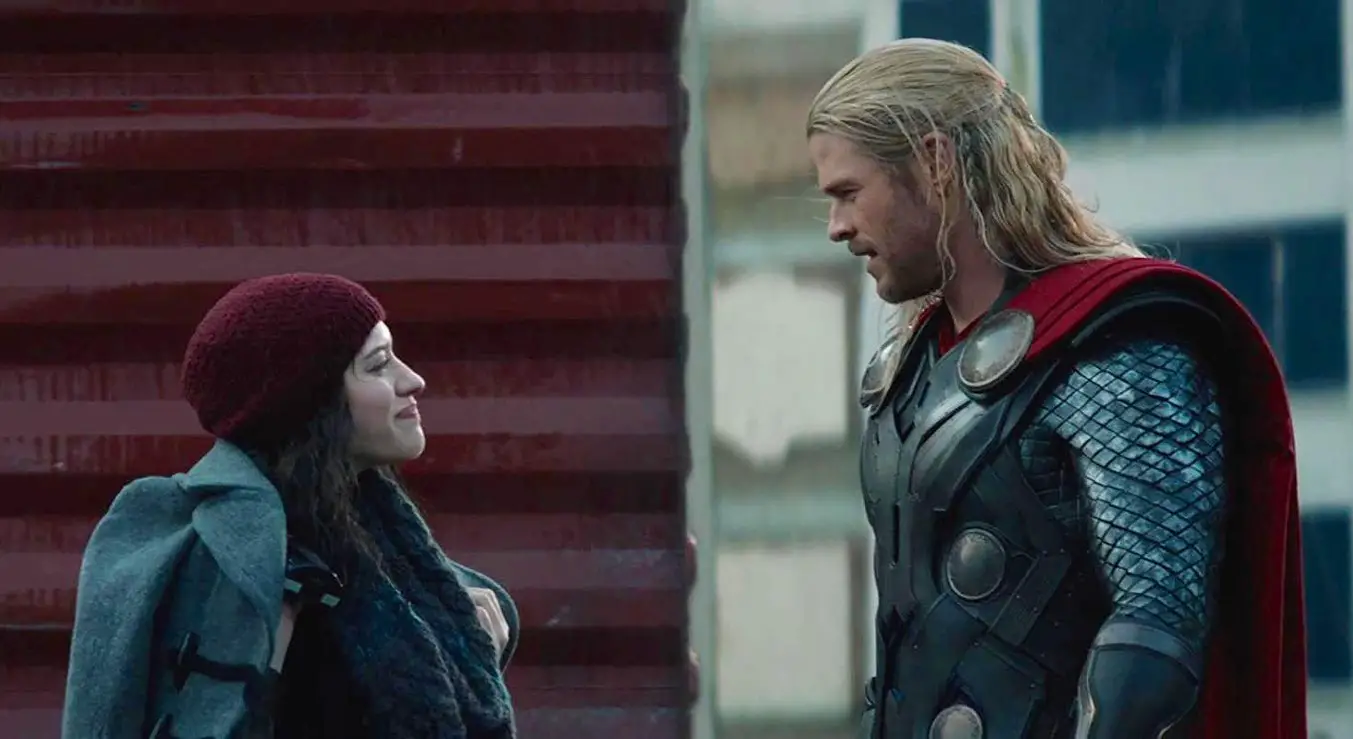 The Doctor got all the best lines in Thor, and she still gets them in this episode.
While she evaluates the unprecedented situation, she also flirts a bit with Woo…or maybe it's the other way around. I instantly stan them.
Advancing the Plot
Anyway, a group of shadowy government officials proceeds to watch the WandaVision pilot, just like we did three weeks ago.
Then, Darcy asks the big question:
"Look, I know it's been a crazy few years on this planet, but he's dead, right?"
Yes, the "he" is Vision, and yes, he should be dead.
This moment qualifies as brilliant television, as it's now a play within a play. WandaVision spent three episodes building a mystery.
In episode 1-4, outsiders ask many of the same questions that viewers have over the past few weeks. There's even a whiteboard list.
The most important question, the one that's driven me insane, is right there on the board: "Why sitcoms?"
To Woo, the most crucial question is, "Why hexagonal shape?"
Apparently, the perimeter around Westfield comprises a hexagon. You know who likes hexes? The Scarlet Witch.
There's a lot of TV SCIENCE to demonstrate that some of the brightest minds in the MCU are on the case.
Also, Tyler Hayward arrives at the Westview military installation. Who is Hayward? He's Monica's co-worker/boss who got her into this mess earlier.
His presence signals that the Westfield situation has spun out of control, as he is the Acting Director of S.W.O.R.D.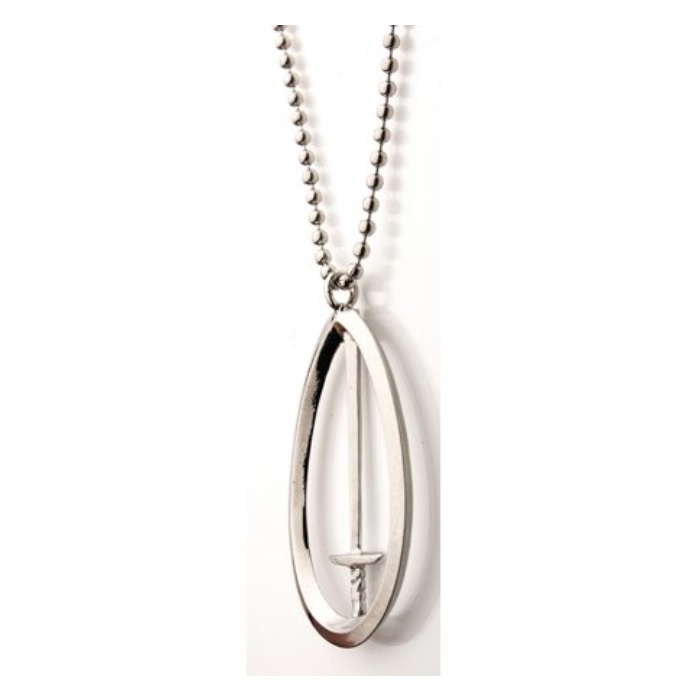 The Universe Created a Sitcom Starring Two Avengers?
I'm reciting the plot more than usual because the sheer density of this episode blows my mind.
After three episodes spent building a mystery, the MCU suddenly advances at a reckless pace as we learn more about who's in charge and what has transpired.
Doctor Darcy, Agent Woo, and Acting Director Hayward watch with growing horror as the "sitcom" suddenly inserts Rambeau into the story.
Then, Captain Rambeau, after being assigned a character in the sitcom, manages to upset Wanda.
Monica's new co-workers are helpless to do anything as we advance to a moment that wasn't shown in episode 1-3.
In the climactic moments, Monica gets thrown out of town in a most literal sense.
We're not talking about a sheriff bringing a bank robber to justice or the like.
Wanda Maximoff magically blasted Captain Monica Rambeau through the barrier and entirely out of Westfield.
We'd known that this happened last week, but we never saw the actual event until now.
At this point, there's no disputing the fact that the Scarlet Witch knows that she is living a lie.
Similarly, the only logical conclusion supported in fact, at least at the moment, is that Wanda is terrorizing actual residents of Westfield, New Jersey.
During the episode, the S.W.O.R.D. team reveals some of the citizens' names and even attempts to send an investigator into Westfield.
This agent happens to be the hazmat suit guy that Wanda may have hexed out of existence in episode 1-2.
The other surprise is that when Wanda rewinds/resets time, the TV viewers at S.W.O.R.D. witnessed the same blurring effect that we did.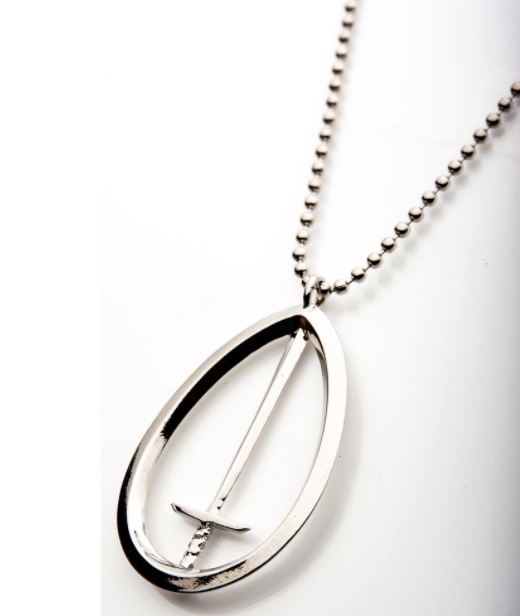 This Is Our Home
"Oh, don't worry, darling. I have everything under control."
Wanda reassures Vision with this piece of dialogue moments after the sitcom illusion has briefly dropped.
In episode 1-1, the newlywed had joked about her husband and his "indestructible head," a brutal joke.
Marvel fans watched in terror as Thanos shattered Vision's head, sucking the Soul Stone out of it.
After the Scarlet Witch remembers Ultron, Vision appears as he should look, a corpse missing part of his forehead. There's nothing funny about that.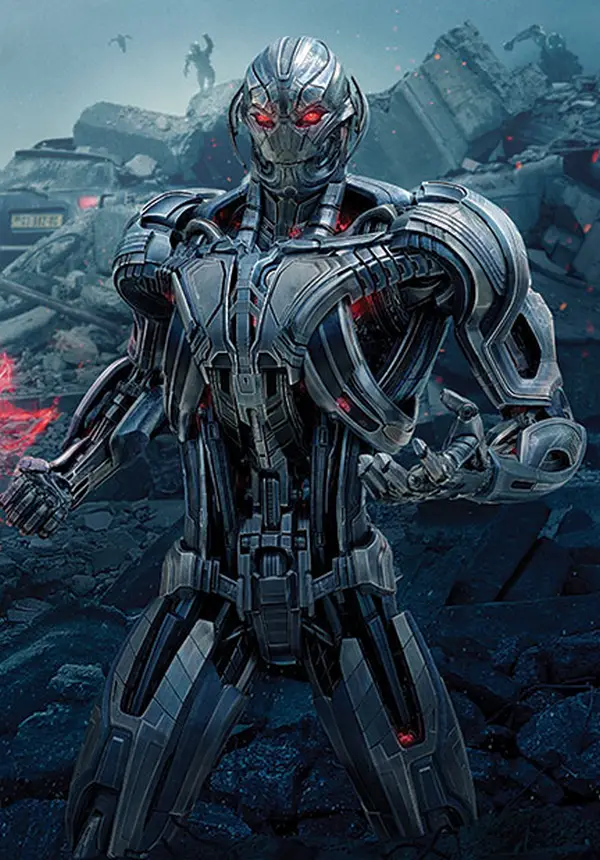 For the first time, the sitcom elements vanish as Wanda acknowledges the truth.
For some still-mysterious reason, the couple cannot "go wherever we want." That's what happens within Westfield.
However, this episode belongs to Monica. As such, the final frightening thought comes from the Captain: "It's Wanda. It's all Wanda."
The show is called WandaVision, though. So, we cut back to the happy couple holding their newborn twins as Wanda remains in character.
"Well, what should we watch tonight?"
Vision is all of us as he gazes in momentary confusion before hiding his worry behind a smile.
We Interrupt This Program has proven that we're watching a horror show, not a sitcom.
What comes next? I have no idea, but I doubt it can match the storytelling skill on display in episode 1-4. This was WandaVision's finest (half) hour.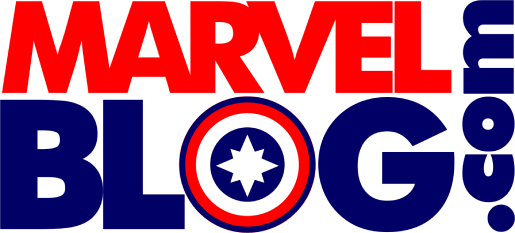 Thanks for visiting MarvelBlog.com! Want to go to Disney? For a FREE quote on your next Disney vacation, please fill out the form below and one of the agents from our sponsor MickeyTravels, a Platinum level Authorized Disney Vacation Planner, will be in touch soon!