Sorry Sony, But Tom's Right; Why Miles Morales is What's Best For Spider-Man
In a recent GQ Story, Tom Holland spoke on everything from the future of his MCU character to the current adventures of his own career, with one interesting comment igniting some debate; and despite what Sony Thinks, Toms right in his statement. Miles Morales is what's best for Spider-Man.
The MCU's Peter Parker has been a mainstay for Marvel Studios, and its revered cinematic universe, since his debut in 2016's Captain America: Civil War; while proceeding to become one of its most beloved characters.
Following the long and illustrious comic book history of the character, Tom Holland brought forth the same brilliance, perseverance, and endearing youthfulness to which that Peter Parker has become known; qualities not so clearly seen in some of Spider-Man's past iterations on the big screen.
Holland was exactly what Spider-Man needed.
Molded by the man responsible for the MCU itself; Tony Stark saw a young, brave, and well-intentioned genius, and formed a hero who boasted many of Starks greatest qualities; without many of his most detrimental flaws.
That story was told in the character's very own trilogy, culminating in December's Spider-Man: No Way Home; marking the sixth Marvel Studios appearance by the character which followed his superhero journey from youth and naivety to strength and capability.
The MCU created perhaps the best adaptation of the character yet, and it has done so with an eye towards the brilliance of Stan Lee's original creation.
Peter Parker was exactly what Spider-Man needed.
In that GQ interview, Tom Holland made a statement that shocked many fans, but kept the actor's desire for the character clear, as he boldly stated, "Maybe it is time for me to move on. Maybe what's best for Spider-Man is that they do a Miles Morales film."
With the conclusion to Holland's MCU arc coming in Spider-Man: No Way Home, it's clear that Spider-Man needs something else.
The character needs to move forward, and his previous portrayer is right; Miles Morales is what's best for Spider-Man.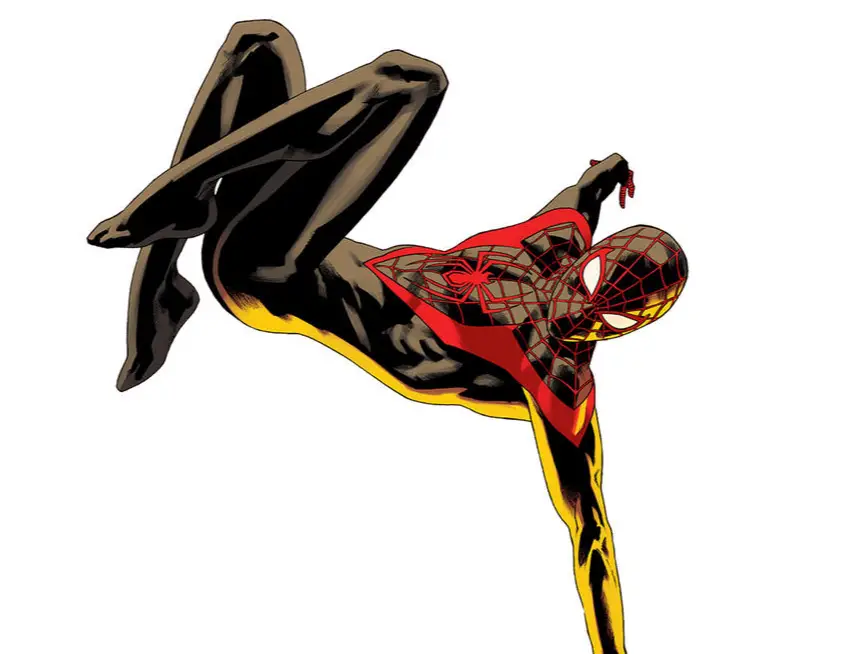 It was an interesting notion, and one that took many Marvel fans by surprise; after all, Holland adores playing the character. He's made clear his love for Peter, the MCU, and Marvel fans, but his statement still stands; championing the next evolution of one of the worlds most influential characters.
Yet, with the rights likely retreating to Sony post-Spider-Man: No Way Home, and his surprising Venom 2 cameo, it doesn't appear as though the MCU's Peter Parker is leaving anytime soon; at least, not if Sony has anything to say about it.
It was in that same interview that saw Sony and Spider-Man producer, Amy Pascal, expressing her lack of interest in letting the actor relinquish the role; stating clearly, "I've talked to him about doing, like, a 100 more. I'm never going to make Spider-Man movies without him. Are you kidding me?"
Obviously, there was some intentional exaggeration in her quote, but the message remains; Sony has no desire to stop making films about Peter Parker…but to what end?
We all know and love Peter Parker, and we all have our own connection to his version of Spider-Man, but at what point is the character in danger of overstaying his welcome? At what point will the insistence on telling the same story, widdled down with every incarnation, bore the audience to damaging results?
At what point is Peter Parker not what's best for Spider-Man? The Answer may not be now, but it's certainly soon.
The best, and most relevant, Spider-Man film of the last ten years isn't one that involves Holland; It's Sony's animated Oscar winner, Spider-Man: Into the Spiderverse.
The film grabbed audiences, it spoke to culturally relevant ideas in a way that was vitally important and relatable, without being patronizing or heavy-handed.
It took all of the aspects of Spider-Man that we know and love- the youthful insecurity, the meeting place between heroism and obligation, and the incredible courage it takes to do what is right regardless of the circumstance- and it played them in a context that reinvigorated the character for a new audience.
Spider-Man: No Way Home will challenge its predecessors as one of the best Spider-Man films ever created, but the rumored premise reads like a live-action adaptation of Into the Spiderverse; yet, lacking the protagonist that drove the success of Sonys Animated classic.
A film that will celebrate three generations of on-screen Peter Parker's ensures that there will be no shortage of admiration for what Marvel and Sony will do with Spider-Man: No Way Home.
Yet, stepping away from the nostalgia of that character and those portrayals, it is impossible not to see the bigger problem; to miss the overwhelming need for Sony to move in a different direction.
Marvel comics established the Ultimate Universe as a way for fans to explore their favorite Marvel characters in new ways and introduced Miles Morales as a new face for the age-old story that Stan Lee set out to tell almost 60 years ago.
Peter Parker is adored, beloved, and sacred to Marvel fans; but it shouldn't have been Tom Holland who showed up during the famed post-credit scene for Venom 2, as it shouldn't be his version of the character that represents the future of Sony's Spider-Man.
Regardless of what Amy Pascal, and the executives at Sony, believe about the character and his future, the reality is that Tom Holland is right; Miles Morales is what's best for Spider-Man.
Hopefully, the story of Miles Morales is what's next for Spider-Man.
Feature Image Source: Marvel
Thanks for visiting MarvelBlog.com! Want to go to Disney? For a FREE quote on your next Disney vacation, please fill out the form below and one of the agents from MickeyTravels, a Platinum level Authorized Disney Vacation Planner, will be in touch soon!