'Moon Knight's March Release Date Puts Marvel Head-to-Head Against Another Vigilante of the Night…
One of the MCU's long-awaited series is going right after its competition as Moon Knight's March Release Date Puts Marvel head-to-head against another vigilante of the night…
It has been one of the most anticipated series in Marvel's lauded Phase Four lineup and presents the MCU with one of their most interesting and potentially ambitious adaptations yet.
Moon Knight will see veteran actor Oscar Isaac play the very interesting Marc Spector, a character who suffers from Dissociative Identity Disorder and takes on the moniker of Moon Knight after being chosen by the Moon God Khonshu.
With the trailer showcasing everything from Marc's alternative personality of the cockney Steven Grant to our best look yet at the costume of the masked entity, to the official first look, and identity, of the enigmatic villain of the series Arthur Harrow.
Yet, Spector and Harrow facing off against each other may not even be the best face-off, as Marvel seems very deliberate in when the series will arrive at fans on Disney+.
It appears as though Moon Knight's March release date puts Marvel head to head against another vigilante of the night, with it sharing the same month as Warner Bros. and DC comics long-awaited, Robert Pattinson starring, Batman reboot, The Batman.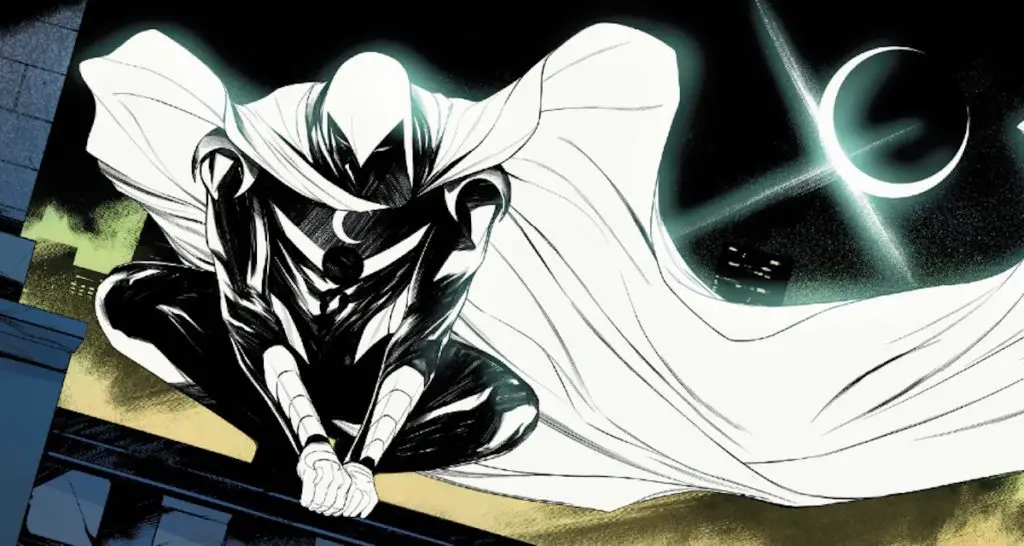 It will be one of the few times Marvel has purposefully gone after that other comic publisher, with the face-off taking a very interesting turn with the news.
The Batman will hit theaters on March 4th and is looked at as one of the most anticipated projects that DC has ever done; with the prime character for the studio, and its lofty expectations.
Moon Knight and its March 30th release date allow it to cease from direct competition with The BAtman- debuting a whole four weeks after- but is still debuting on the same month.
There are factors that lessen the direct competition, with Moon Knight, not a theatrical release, but it is the reception of the series by fans and critics that will determine where the competition stands.
Moon Knight has long been perceived as a Batman doppelganger, and although the characters' stories are completely different, they share many similarities; and with Robert Pattinson and Oscar Isaac standing as two of the better actors working, it is a faceoff that gets more interesting by the day.
Feature Image Source: Marvel/ DC
Thanks for visiting MarvelBlog.com! Want to go to Disney? For a FREE quote on your next Disney vacation, please fill out the form below and one of the agents from MickeyTravels, a Platinum level Authorized Disney Vacation Planner, will be in touch soon!