What You Might Have Missed in the Secret Invasion Trailer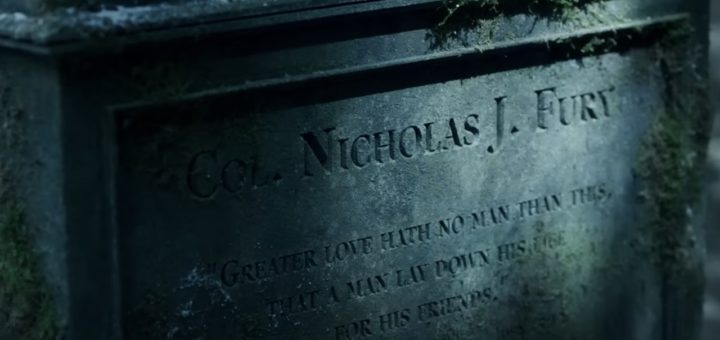 Marvel fanatics have already watched the Secret Invasion trailer tens of millions of times.
Even so, you probably missed some stuff. Disney has seeded this trailer with many significant bits of intel about the plot and the Marvel Cinematic Universe as a whole.
Here are some tidbits you may have missed in the Secret Invasion trailer.
About the Story
If you haven't read the impactful Brian Michael Bendis comic book crossover event, Secret Invasion, I'll cordially invite you to do so soon.
This story drives the underlying plot of Secret Invasion as a TV series. Obviously, it'll play out much differently from the comics, though.
In those books, the Skrulls seeded the MCU with identity thieves. The Skrulls would kidnap superheroes and replace them with doppelgangers.
Other superheroes had no idea what was happening, which created some awkwardness with characters like Hawkeye, who hadn't noticed Mockingbird was a Skrull.
In the MCU, at least thus far, the Skrulls have been presented much more benignly, which is frankly weird to watch.
As a lifelong Fantastic Four reader, I've been trained to hate Skrulls. So, the presence of Talos as a kindly Skrull is…confusing.
In case you've forgotten, we met Talos in Captain Marvel. At the time, others described the character as a terrorist.
Then, the story revealed that the Kree had destroyed the Skrull homeworld and then hunted the species to the brink of extinction.
Talos did whatever he felt necessary to keep his people alive. He found an ally in Carol Danvers, who attempted to find a new sanctuary for the Skrulls.
Along the way, Talos befriended Nick Fury, which explains how we've reached this point.
During the events of Avengers: Endgame and its aftermath, Talos has impersonated Fury on Earth, as the latter agent travels across the stars.
Now, Fury will return home. The trailer indicates that Talos thinks everything has deteriorated in Fury's absence.
Some Skrulls have infiltrated parts of not just the American government but positions of power across the globe.
Talos apparently has no affiliation with them and apparently moves to stop them. This means war.
The Avengers Remain Absent
In the wake of Avengers: Endgame, the superheroes stopped teaming up.
Once the Avengers lost Scarlet Witch and Iron Man, they chose to go their separate ways.
We've witnessed this behavior in several forms since then. Thor and the Guardians of the Galaxy briefly joined together before splitting off.
Others, like Captain Marvel, have returned to other homes, while some, like Hawkeye and The Hulk, suffer the mental burden of what they've faced.
A French newspaper references the battle of New York while lamenting the absence of Earth's Mightiest Heroes.
In fact, that concept appears to be the underlying theme for Secret Invasion.
A unified force could sniff out the alien invasion and work together to stop it from happening.
Instead, as happened in the aftermath of Captain America: Civil War, the divided heroes no longer work in unison.
Maybe that's because Nick Fury kept them together…
Tombstone 2
Speaking of Nick Fury, a fascinating Easter egg demonstrates how Marvel history keeps repeating itself.
You may recall that Nick Fury died during Captain America: Civil War. They attacked his SUV, blew it up, and assaulted him on the street. It was a whole thing:
Afterward, Fury's friends buried their leader with an oddly hilarious tombstone. It listed Ezekiel 25:17, the same Bible verse Samuel J. Jackson famously quotes in Pulp Fiction.
Now, Fury has died again. Remember the post-credits scene for Avengers: Infinity War?
Fury attempted to signal Carol Danvers before he turned to dust:
So, Fury needs another tombstone. This one reflects Fury's nobility. It's John 15:13. That Bible verse states:
"Greater love hath no man than this, that a man lay down his life for his friends."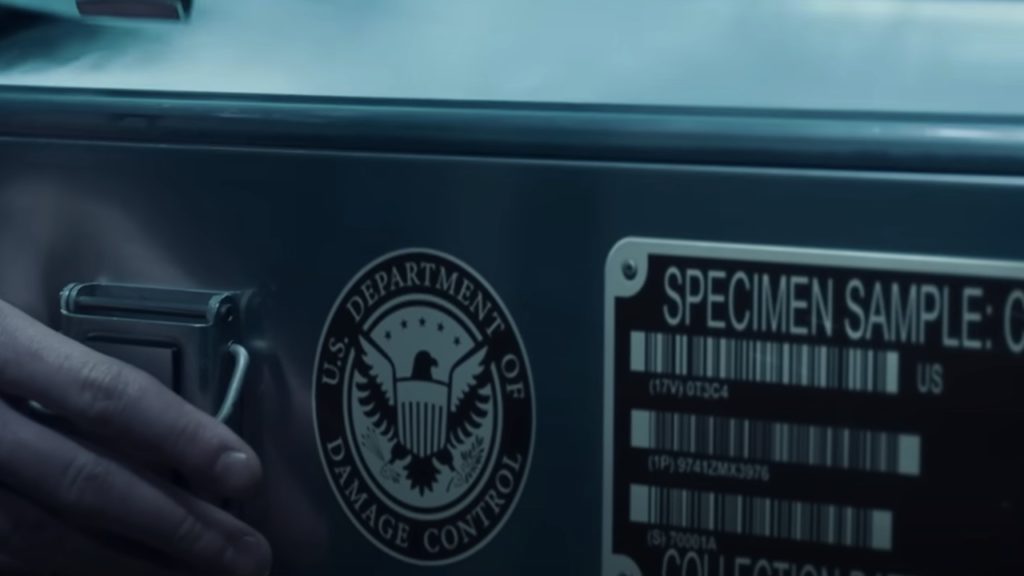 Yeah, that sounds like Nick Fury.
As an aside, the trailer also confirms the timeline for Secret Invasion, at least in a general sense. It'll take place after Avengers: Endgame.
A Third Generation Commando?
I've mentioned the Captain America franchise multiple times already, and it comes up again in a different way.
Academy Award-winning actress Olivia Colman portrays Sonya Falsworth.
That surname means absolutely nothing to you unless you're a diehard comic book reader or an absolute master of Captain America: The First Avenger trivia.
In that first film, Rogers worked with the Howling Commandos, one of whom was…Montgomery Falsworth.
Yes, Colman's character is apparently the granddaughter of one of World War II's greatest heroes.
Now, Sonya Falsworth works for MI-6…we think. Plenty of Easter eggs hint at a different organization, though.
Falsworth could ostensibly lead MI-13, the secret British organization akin to S.H.I.E.L.D.
The woman's actions also hint that she's either a hardass who doesn't like Fury…or a Skrull actively working against him.
Name That Skrull
One aspect of Secret Invasion hasn't garnered enough discussion yet…but it will. Oh, yes, it will.
Soon, people will wonder who the Skrulls are in Secret Invasion, and they'll connect the dots by examining previous actions in the MCU.
Anything odd stands out and supports the notion that someone is a Skrull rather than the Marvel character we believe them to be.
For instance, here's an interaction from Black Panther: Wakanda Forever:
We know that Martin Freeman will return as Everett K. Ross. Marvel hasn't confirmed if Julia Louis-Dreyfus is in it as Valentina Allegra de Fontaine.
However, that interaction sticks out like a sore thumb. First, Ross acts way too formally with his ex-wife. Then, she cannot keep her hands off him.
Marvel has left itself plenty of possibilities here. Is Ross looking good because the Skrull accidentally made him buffer than he should be?
Is the Skrull secreting pheromones that the human woman notices more than he intended?
Conversely, is a Skrull pretending to be Valentina using sex as a weapon to distract Ross away from more personal conversations about shared memories?
Folks, you can drive yourself crazy with this sort of speculation…and I'm speaking from experience here.
Some of these conversational incongruities may have deeper explanations than we've realized.
In fact, the most entertaining speculation of all centers on James Rhodes, the War Machine, who returns in this project.
What if Marvel has retconned the character's recasting as a Skrull taking over?
I'm dubious about this since Armor Wars would require much more story to explain the gap. But Rhodey has undeniably done some weird stuff over the years.
That's also the thing about Secret Invasion as a whole. Aliens have buddied up to the most powerful people on the planet. Who are they? Avengers!
Thanks for visiting MarvelBlog.com! Want to go to Disney? For a FREE quote on your next Disney vacation, please fill out the form below, and one of the agents from MickeyTravels, a Diamond-Level Authorized Disney Vacation Planner, will be in touch soon!