Five Takeaways from Guardians of the Galaxy Vol. 3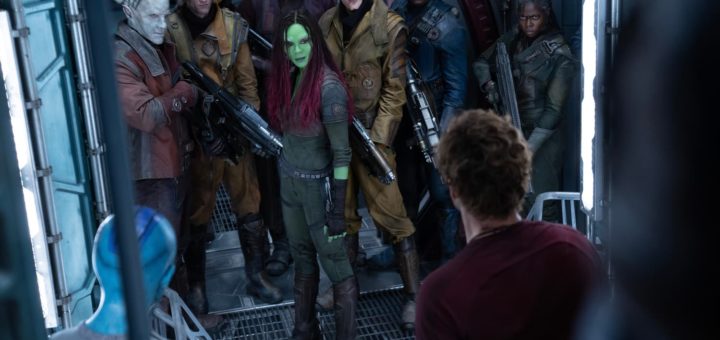 Guardians of the Galaxy Vol. 3 debuted in theaters this weekend, and audiences collectively held their breath.
Lately, the Marvel Cinematic Universe (MCU) has had more ups and downs than any elevator you've ever ridden.
For every Black Panther: Wakanda Forever, there's an Eternals. The formerly bulletproof studio has definitely fallen into a rut.
Did director James Gunn right the ship with his final Marvel movie? I can honestly say yes!
Here are my takeaways from Guardians of the Galaxy Vol. 3 (GOTG3).
Everyone Loves the Movie
Let's be brutally honest. Marvel couldn't afford another disappointing movie so soon after Ant-Man and the Wasp: Quantumania.
Marvel and its own, The Walt Disney Company, have suffered substantial turmoil in early 2023.
After Quantumania bombed, Disney fired Victoria Alonso and then finally cut the cord on Isaac Perlmutter.
Meanwhile, critics and fans alike assailed Marvel for the atrocious special effects in Quantumania, as well as its lackluster story.
Thankfully, James Gunn has delivered the goods. As I said in my movie review, Guardians of the Galaxy Vol. 3 is unquestionably his best film to date.
In fact, all the metrics are in for the third film, and the results are splendid.
The climax of the Guardians of the Galaxy trilogy holds a Rotten Tomatoes score of 81 percent among critics.
Even better, its Audience Score is a stellar 96 percent, while opening day crowds gave the film an A Cinemascore.
That's the best Cinemascore Disney's Marvel Cinematic Universe has claimed in nearly two years. Clearly, a lot has gone right here.
Adam Warlock Feels Undercooked
As I've mentioned previously, I'm a hypercritical person, especially when it comes to movies.
If you've read my comments on Quantumania, you know I've got no patience for stupid. Sadly, that film is teeming with it.
I'm happy to report that my complaints about GOTG3 border on trivial.
In fact, I really only have a couple. One of them involves a needlessly gooey building that's really only there to add something weird as a plot device.
I can easily picture the conversation of, "What could we do to make this office distinctive?" "We could dip everything in gelatin!"
That's a fraternity prank, not an MCU subplot.
Remarkably, Gunn makes this scene engaging enough that I didn't really care, though.Still, I do have one large-ish criticism, and it's one I've noticed others making as well.
Adam Warlock doesn't feel fully developed. Part of that is by design.
As foreshadowed in Guardians of the Galaxy Vol. 2, the character awakens before his complete gestation period. He's like an undercooked cookie.
Still, Warlock mainly pops up occasionally to introduce a jolt of action. This happens three or four times during the movie.
I don't have a problem with any specific instance, but he almost feels like a plot device.
How do we get from Point A to Point B? What if Adam Warlock smashed into something?
For the introduction of such an important Marvel character, it all seems underdeveloped.
Guardians V2.0 Seem Unlikely to Last
I must be vague here to avoid spoilers, but everyone knows this is Gunn's last film with Marvel. He works for the competition now. In fact, he runs the place.
Similarly, actor Dave Bautista has indicated that he'll never do another Marvel movie again.
Even if he changes his mind, I suspect Marvel will remember those comments and never offer him anything else anyway…at least not for MANY years.
Since GOTG3 works as the conclusion to a story arc that covers three Guardians films, a holiday special, a Thor sequel, and two Avengers movies, it's the end of the line.
The MCU has already replaced several other characters. So, GOTG3 adds a bit of intrigue in that some Guardians really might die.
I won't spoil anything for you, but I will say that the whole thing plays out like the Avengers. We know that a new group is in the offing.
Without adding specifics, my snap judgment about the new group is that it's a bridge team that will get us to the true Guardians of the Galaxy.
I'll call that team Guardians V2.1. Meanwhile, Guardians V2.0…is NOT the team you'd expect in any way, shape, or form.
I can't shake the vibe that Gunn was quietly but firmly territorial here.
Lately, the MCU playbook has involved the use of superheroes in adjoining movies and television series.
With this strategy, Marvel can advance several plots at once. I'm genuinely curious to see the approach the studio takes with Guardians V2.0. It seems…combustible.
PS: You won't recognize them unless you know what you're looking for, but a Peter David character from the early 2000s debuts in GOTG3…and it's an important one at that.
This character could organically appear in The Marvels and seem right at home. Will that happen? Hmm…
James Gunn Is a Good Friend
A few years ago, Disney famously fired James Gunn after Guardians of the Galaxy Vol. 2.
Some of his nastiest critics unearthed some tweets Gunn had made during the early days of social media.
These disingenuous people argued that Disney had fired Roseanne Barr for less. Spoiler: They hadn't.
Still, Disney recognized the outside perception of a double standard. So, the company terminated Gunn, who would have waited a while to create GOTG3 anyway.
During the downtime, Gunn left to make a movie for DC Studios, The Suicide Squad.
While critics liked the film, it totally bombed at the box office. But that's not the point here.
After Disney fired Gunn, one of the Guardians actresses, Zoe Saldana, came over and cooked for him.
Saldana and her husband didn't want their friend to be alone after such a public humiliation.
Similarly, Pom Klementieff and Karen Gillan, two other MCU actresses, did their best to cheer up the director while he was feeling down.
People wouldn't do that unless someone were a great person. I mean, when was the last time you cooked for a friend? Exactly.
That's only half the story, though. A recognizable actor appears as something between a co-star and a cameo performance in this film.
When Gunn was just getting his start as a director, this person and Michael Rooker were two of the first talents who signed on to work with him.
Since then, Gunn has leveled up to where he could cast anyone in a film. He previously showed loyalty to Rooker, and now he's done the same here.
When James Gunn makes friends, he keeps them. We should all want to hang out with people like that.
DC Studios Might Become Viable Competition
I feel roughly the same way about DC Studios movies as I do the music of any 1990s boy band. If you play that stuff around me, I'm gonna break your electronics.
Similarly, DC Studios is roughly two for 25 in making good non-Batman movies thus far. Almost all their films highlight excess while lacking soul.
I would argue the same of The Suicide Squad, Gunn's first DC movie.
Admittedly most critics aren't with me here, as the film holds a scintillating Rotten Tomatoes score of 90 percent.
The B+ Cinemascore, which is an average grade under that metric, more accurately describes that movie's underlying quality. It's just…there.
When word broke that Warner Bros. Discover had placed the entire DC Universe under Gunn, I boggled. It seemed like a terrible choice.
Gunn's films have historically lacked self-control and are often nightmarishly edited.
Guardians of the Galaxy is Exhibit A in how great characters can save a poorly edited movie.
So, the idea of a studio with an already-atrocious track record hiring Gunn seemed like bad on bad.
Then, I watched GOTG3, and I have to say that I get it now. A measured, contemplative James Gunn can tell an exceptional, emotionally moving story.
If Gunn continues with this sort of focus on characters and relationships, he could do something that hasn't happened since the Christopher Reeve era.
He could make a good Superman movie. And if the director does that, DC Studios could develop into viable competition for Marvel.
I doubt this turn of events happens, but the stellar quality of GOTG3 has opened my mind to the possibility.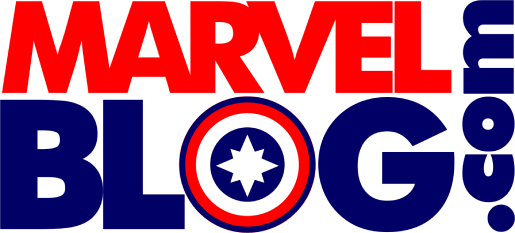 Thanks for visiting MarvelBlog.com! Want to go to Disney? For a FREE quote on your next Disney vacation, please fill out the form below, and one of the agents from MickeyTravels, a Diamond-Level Authorized Disney Vacation Planner, will be in touch soon!
Featured image: Marvel