MarvelBlog News for October 12, 2020
Dr. Strange is showing up in an unlikely place, Modok prepares for cartoon silliness, and The New Mutants are finally ready to come.
Let's talk about the sudden bravado of Sony in the latest MarvelBlog News update.
New Spider-Man Movie: Stranger Than Ever
Do you remember that super-sad thing that happened at the end of Avengers: Endgame? Yes, that one.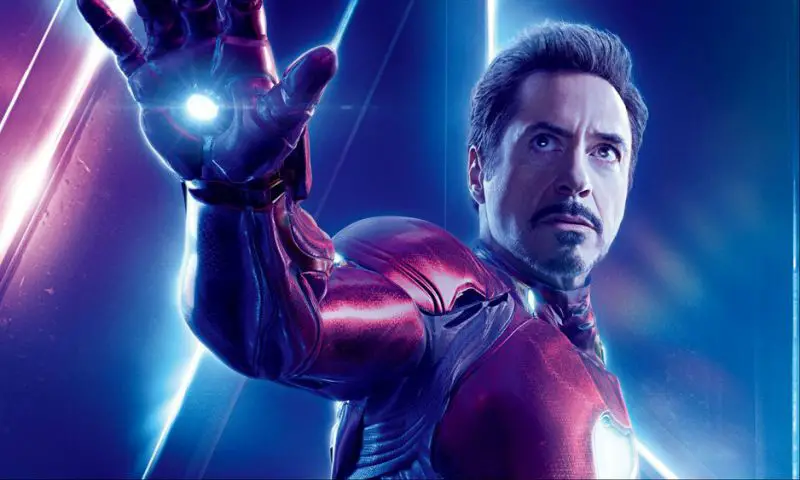 Do you recall how Tony Stark shared his final words of wisdom with only a couple of people?
One was his wife, who did everything she could to let him know that he'd earned his peace.
The other was Peter Parker, his surrogate son, whom everyone expects to one day replace Iron Man as the leader of The Avengers.
When Spider-Man: Far from Home closed out Phase Three of the Marvel Cinematic Universe (MCU), it pulled at the audience's heartstrings.
Happy, Stark's former best friend/bodyguard, played some Led Zeppelin AC/DC as he prepped Parker for a more adult battle.
At that moment, both men missed their confidante/mentor. And Parker will still feel that absence when Spider-Man 3 arrives.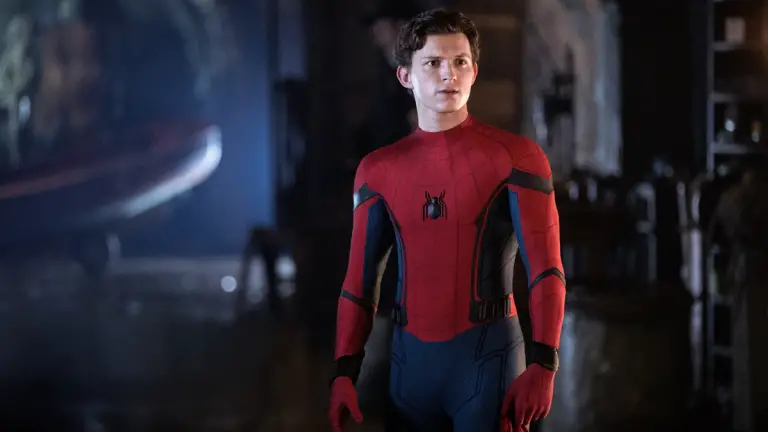 Well, Sony and Disney have brokered a deal to fill that void. In an unexpected but brilliant move, Doctor Stephen Strange will appear in Spider-Man 3.
As a reminder, Strange and Stark instantly hated one another, one of the best inside jokes in the MCU.
These two characters share nearly identical personality traits as uber-talented egomaniacs who always do the right thing…but the wrong way.
So, with Stark off the board, Strange arrives as the perfect candidate to remind Parker of his former mentor, including the super-annoying traits.
Meanwhile, the introduction of Benedict Cumberbatch into the Spider-Man franchise adds some delicious spice to the proceedings.
Sony's Grand Ambitions
Okay, let's parse through what just happened, what we know, and what Dr. Strange's debut hints at occurring next.
Here's what I said last:
"Spider-Man 3 will look a lot like the first two, only with an outsider from an alternate universe.
Hey, doesn't WandaVision hint at Wanda wrecking the known universe? And doesn't The Multiverse of Madness hint at Dr. Strange trying to fix something broken?
Folks, I think we can start putting two and two together about an overriding story arc for the next phase of the MCU."
At the time, I was referencing the announcement that Doctor Strange in the Multiverse of Madness would start filming in November.
Well, Spider-Man 3 begins production later this month!
So, Cumberbatch will apparently play Doctor Strange in two different movies for two different studios in consecutive months.
Sony's production starts principal photography in Atlanta in late-October, while Multiverse of Madness films in London.
Cumberbatch will apparently fly from one production straight to the next once his work has finished.
Given what we know, I suspect that Strange's role in Spider-Man 3 is actually relatively minor.
Still, the heinously named Sony Pictures Universe of Marvel Characters has signed its first pure MCU character.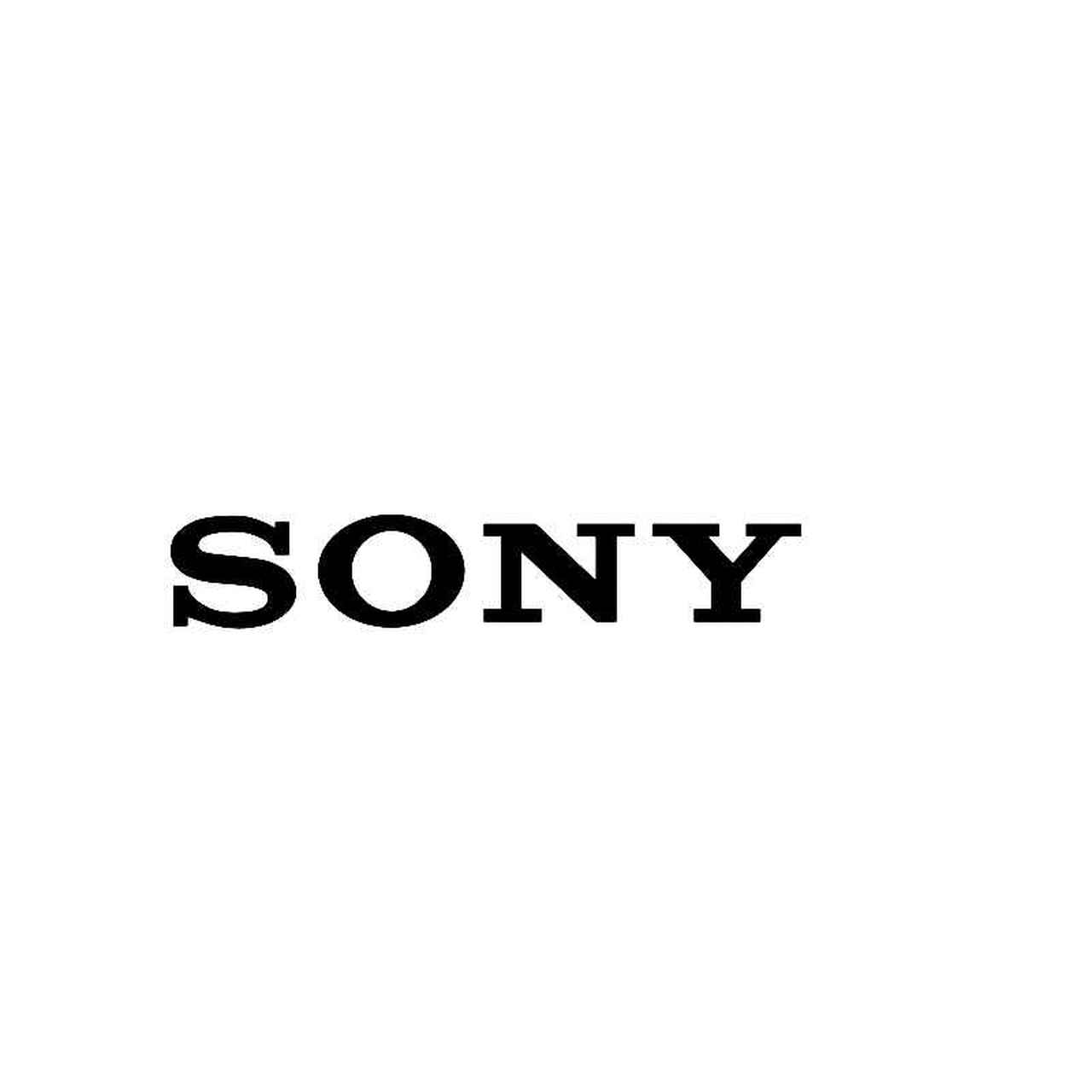 Add that to the fact that Jamie Foxx will return as Electro, and we're getting some confirmation on the previous speculation.
Without getting too spoiler-ish, rumors abound that the Scarlet Witch breaks something in WandaVision.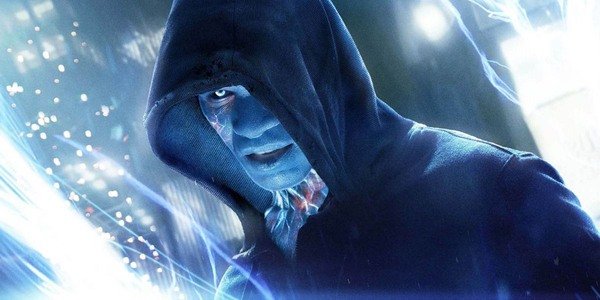 With all reality in jeopardy, Doctor Strange somehow gets called in/pulled in and has to fix it. Presumably, that happens in Multiverse of Madness.
The interesting part is how readily Disney will let Sony play in its sandbox.
We may need to take some of these other Sony/Marvel movies seriously. The studios have apparently brokered a more massive deal than initially understood.
The Connection Is Made
In previous articles, I've mentioned the interconnected nature of Phase Four of the MCU.
This strategy has caused nightmares for Marvel, as Coronavirus wrecked the timeline. Disney's still trying to figure out where to slot its various titles.
However, that's only half the story now.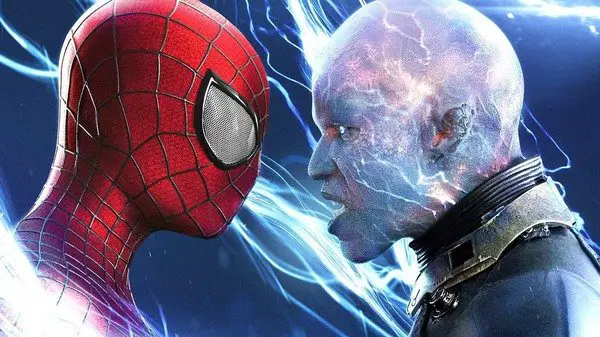 Based on the introduction of Doctor Strange in Spider-Man's realm, Sony factors into the MCU more than expected.
We'd already witnessed the return of J. Jonah Jameson in Far from Home.
Now, credible rumors suggest that Spider-Man 3 will cast some shocking names. I'm not talking about Cumberbatch, either.
Sony has reportedly approach Tobey Maguire and Andrew Garfield to gauge interest in their making cameos in the movie.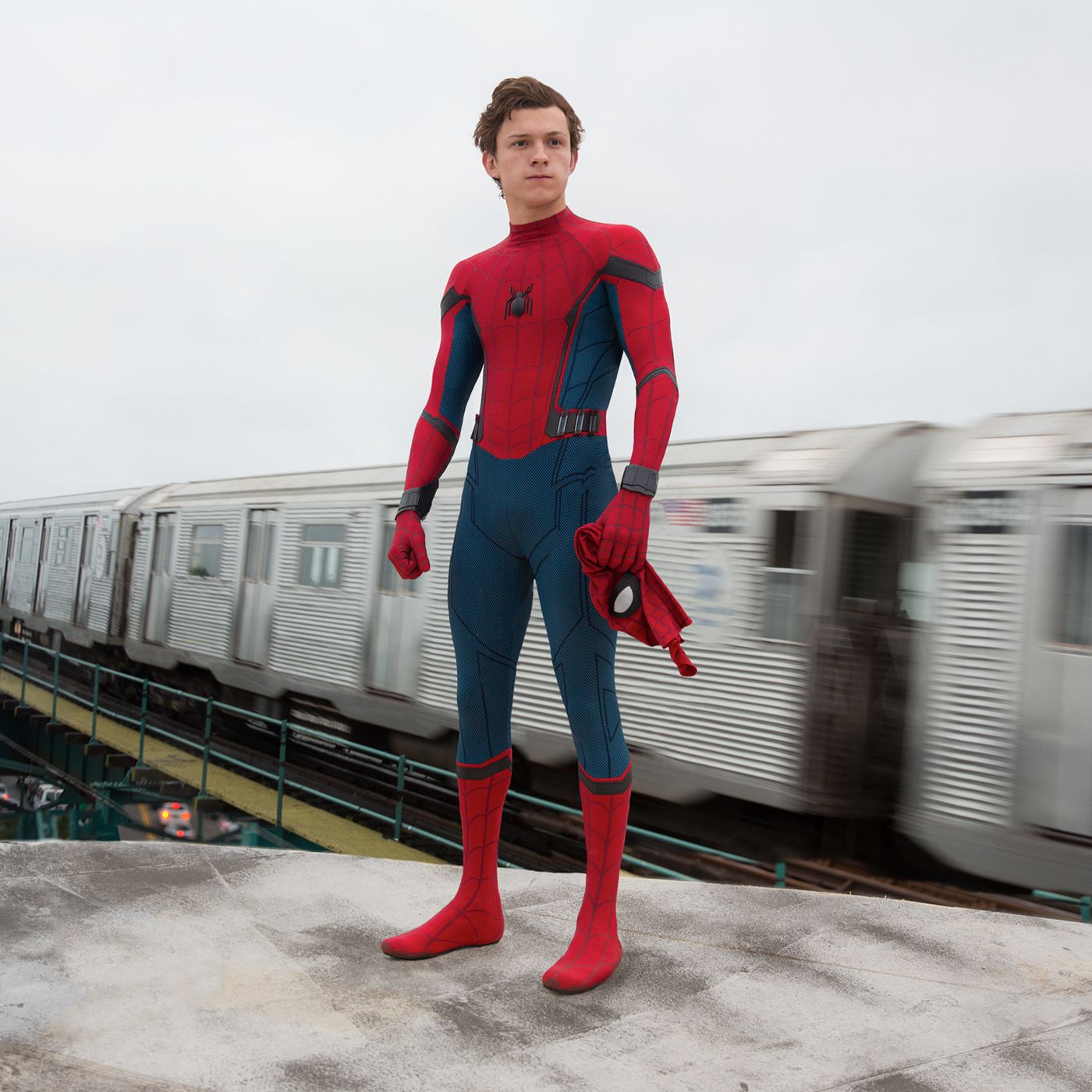 Yes, they'd play Peter Parker in the film.
Neither one has signed yet, but Sony wants this to happen…and understandably so.
Think about how much interest fans would have in a Spider-Man 3 movie featuring three different Spider-Men!
Now, with Strange involved and possibly a direct connection to WandaVision as well, this film could feasibly tie together all Sony Spidey films with the MCU.
Give Sony credit for its ambition.
Meeting M.O.D.O.K.
While Sony's comic book stories brim with life, Hulu's ready to debut a project that's already dead.
Oddly, you may still want to watch it.
A few years ago, Hulu licensed some Marvel content, most notably The Runaways, a show that's currently available (and recommended) on Disney+.
Hulu later began projects featuring Tigra and Dazzler, Helstrom, and Howard the Duck. Out of those, only Helstrom will see the light of day.
Here's the trailer for this odd project:
Before you hopes up, I should mention that it's already effectively canceled. Hulu will air one season of it and then let it die.
In April of 2020, the name of the show changed from Marvel's Helstrom to Helstrom, which tells the whole story.
Disney hasn't disavowed Helstrom per se, but it's fair to say that Marvel has actively run away from the series.
A similar fate awaits another project, but the bell hasn't rung on it yet.
Hulu just revealed footage of M.O.D.O.K., the upcoming animated stop-action comedy that will star Patton Oswalt as the title character.
Nobody had known much about the show until this week, but we have two clips now. Here's the just okay one:
Before you pass judgment, watch this commercial:
Yes, that's very Robot Chicken, but it's pretty entertaining.
Adult comedy superhero animation is surging in popularity right now, thanks to D.C.'s Harley Quinn.
Your first look at #MODOKHulu has arrived! Hear more about our show at our @NY_Comic_Con panel tonight at 5:30pm PT/8:30pm ET at https://t.co/gahcWh7KbL. @Marvel @hulu

Check back here after the panel for a surprise announcement! pic.twitter.com/Hq43zaSlJu

— M.O.D.O.K. (@MarvelsMODOK) October 9, 2020
So, the timing on M.O.D.O.K. could give it a chance, especially given Oswalt's popularity. Season one will debut early in 2021.
The New Mutants Come Home
Finally, a story we've covered since the inception of MarvelBlog will reach its conclusion.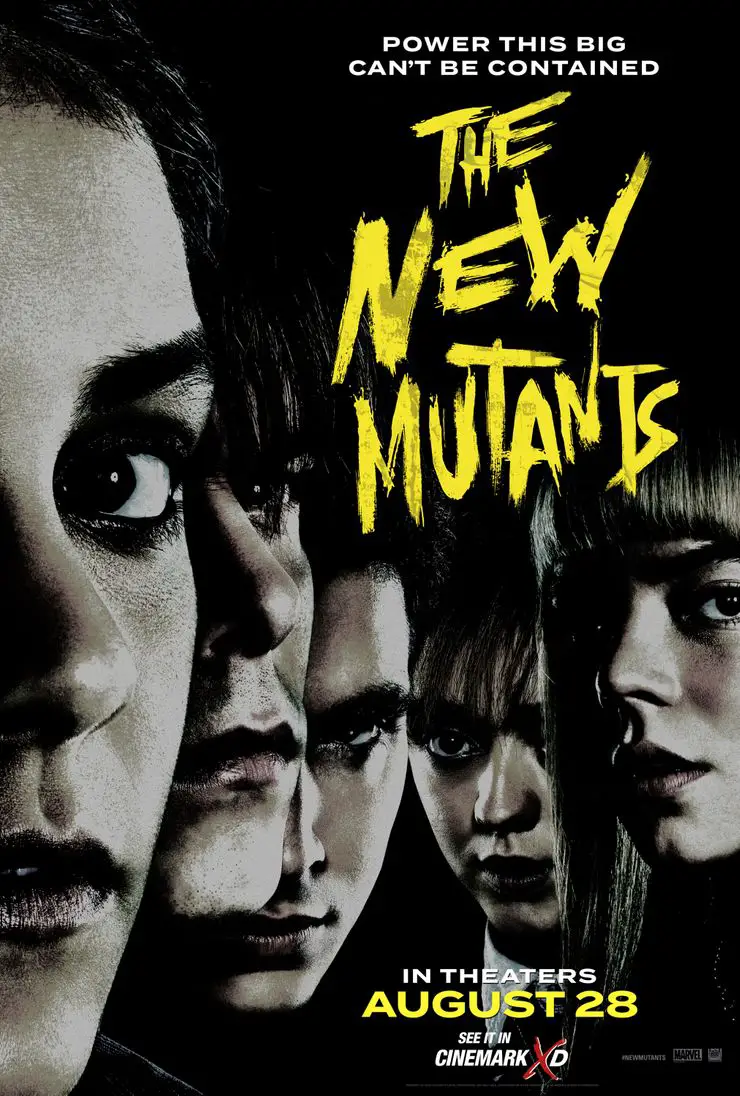 The long, arduous journey of The New Mutants has almost ended.
The doomed Fox movie has earned about $22 million in domestic box office revenue.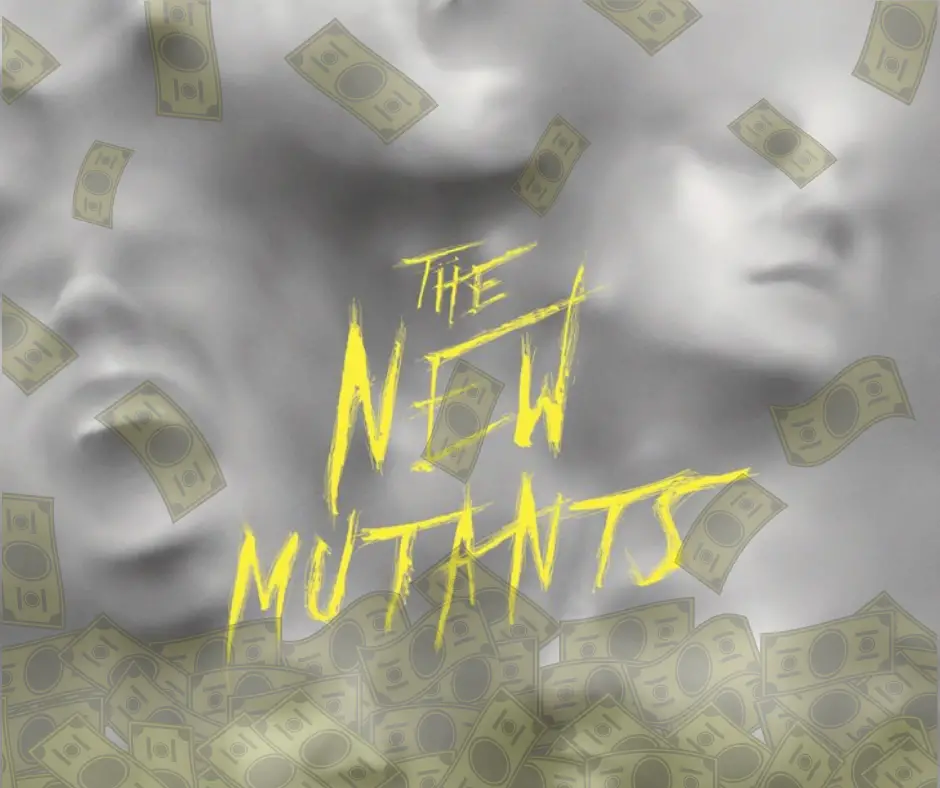 That's legitimately less than it should have made on opening weekend. The pandemic simply destroyed this title, which had already suffered brutal luck.
After seven disastrous weeks in movie theaters, Disney has decided to throw in the towel.
The company has confirmed that The New Mutants will debut on digital and home video on November 17th.
That date comes nearly three months after the superhero film's theatrical release, meaning that Disney honored the theatrical window.
Exhibitors had raged over Disney's decision to release Mulan on Disney+.
So, The New Mutants became a kind of ward against claims that Disney abandoned theater owners.
Now that Regal theaters have closed once again, Marvel can give up the pretense and bring The New Mutants
to home video.
Those of you who didn't brave the theaters will get to watch it in about six weeks.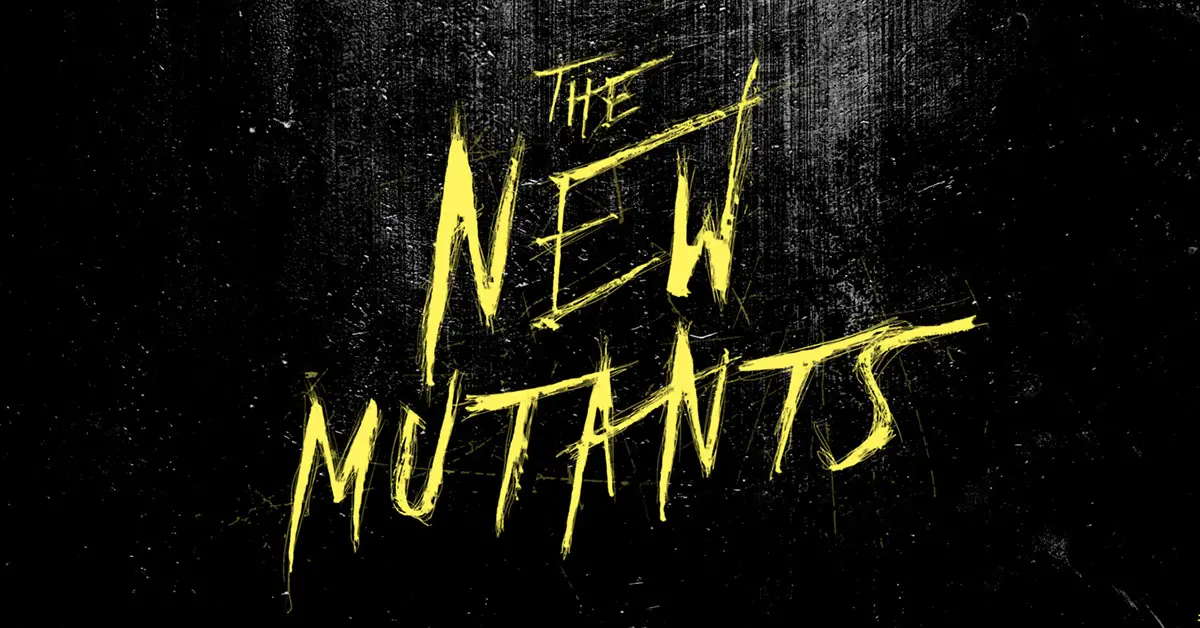 Okay, that's everything for this week. As a parting gift, Marvel confirmed the chronological order of the MCU. Here it is for your next binge:
Captain America: The First Avenger
Captain Marvel
Iron Man
Iron Man 2
Thor
The Avengers
Thor: The Dark World
Iron Man 3
Captain America: The Winter Soldier
Guardians of the Galaxy Vol. 1
Guardians of the Galaxy Vol. 2
Avengers: Age of Ultron
Ant-Man
Captain America: Civil War
Black Panther
Doctor Strange
Thor: Ragnarok
Ant-Man and the Wasp
Avengers: Infinity War
Avengers: Endgame
Thanks for visiting MarvelBlog.com! Want to go to Disney? For a FREE quote on your next Disney vacation, please fill out the form below and one of the agents from MickeyTravels, a Platinum level Authorized Disney Vacation Planner, will be in touch soon!