Let's Take a Look at the Updated Marvel Release Schedule
Okay, we're two shows into the future of the Marvel Cinematic Universe.
Now that WandaVision and The Falcon and the Winter Soldier have finished, we're stuck in a holding pattern for a few weeks.
The next MCU title won't arrive until June, followed by July, and then possibly August and definitely September.
The pandemic threw a wrench into many of Marvel's plans, but we finally have clarity about the next two years.
Let's take a look at the updated MCU release schedule, the one that seems thankfully stable after 15 months of unpredictable changes.
Loki – June 9th
The next Marvel television program features the return of the most popular rogue in the MCU.
Slated to debut on June 11, Loki's premiere date was moved up to June 9th!
Since Thor debuted in theaters in 2011, Tom Hiddleston has chewed scenery as the selfish younger brother living in his brother's shadow.
Loki eventually sacrificed his life while battling Thanos, only for time travel to allow a younger version to survive.
That statement has proved vital, as the Loki Disney+ series will show that the Time Variance Authority resents this turn of events.
The folks in charge of the timeline bring Loki to justice, only to recognize that they need him to investigate some sort of time heist.
After ten years in the MCU, Hiddleston finally receives the spotlight, and we're all here for it!
Black Widow – July 9th
I feel terribly for Cate Shortland. In 2018, she beat out more than 65 (!) other directors for the right to helm Black Widow.
In fact, Scarlett Johansson supported Shortland's candidacy because the actress loved Lore, a previous film.
By May of 2019, principal photography started, and Shortland completed her work early enough that it could debut 12 months later.
Such a quick turnaround has become rare in the MCU. And then the universe punished Shortland for her performance by dropping Black Widow into purgatory.
The pandemic caused multiple delays, eventually pushing the film to this July.
Along the way, reshoots proved necessary, as Black Widow had tied into upcoming MCU projects like The Falcon and the Winter Soldier.
Yes, I'm referencing the TV show you've already watched, which Disney had scheduled after Black Widow.
Over the past few months, Shortland acted like she was over it and started leaking bits about the project, including the fact that Florence Pugh survives.
In fact, Pugh will replace Johansson as the new Black Widow in the MCU, joining Sam Wilson, who recently became Captain America.
How does that happen? We'll find out in a couple of months.
What If?… – August Or September
The most mysterious 2021 project will debut sometime this summer, presumably before the next MCU movie arrives.
What If?… has proven wildly popular as a comic book concept because it explores Sliding Doors scenarios wherein superheroes made other choices.
The animated television series will follow the same trajectory, with enticing ideas like T'Challa leaving Earth to become Star-Lord.
Similarly, Peggy Carter will earn the Super Soldier Serum instead of Steve Rogers and turn into Captain Britain during World War II.
These inventive stories will function as standalone episodes that explore the unknown in the MCU.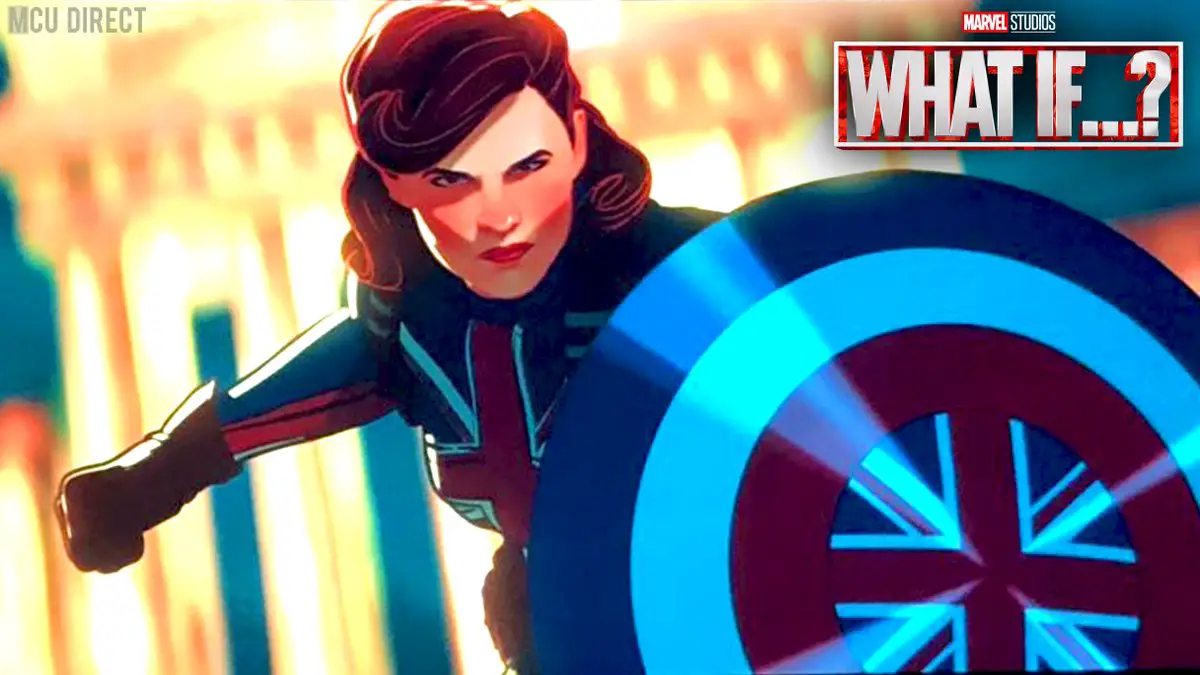 As such, expect the show to be divisive…and quite popular.
Shang-Chi and the Legend of the Ten Rings – September 3rd
Nobody remembers it, but the Ten Rings criminal organization has existed since the start of the MCU.
Members of this terrorist group kidnapped Tony Stark and stuck him in a cave. In Iron Man 3, Ben Kingsley pretended to be The Mandarin, too.
After 13 years of waiting, fans will learn the history of the Ten Rings and The Mandarin in Shang-Chi and the Legend of the Ten Rings. Here's the trailer:
Yes, that looks incredible and supports the notion that Marvel wants more ground-level superheroes who can fight.
Early buzz for Shang-Chi is glowing, making it the second-most anticipated MCU title this year. Sorry, Black Widow! What's first? You'll see in a second.
Hawkeye – Second Half of 2021
The running theme with Marvel's 2021 titles involves a changing of the guard within The Avengers.
Wilson turned into Captain America, Belova will claim the title of Black Widow, and Clint Barton will finally retire.
Before then, Hawkeye will train his replacement, a woman named Kate Bishop, and befriend a dog with a pizza obsession.
Among the original batch of Avengers, Hawkeye has struggled the most, recently having to kill his best friend to save the world.
Before that, he turned into a merciless vengeance-taker named Ronin.
Can such a person find peace again now that his family has returned from The Snap? And how much will that story even matter?
After all, Hawkeye will focus on Bishop's character more than Barton's.
Eternals – November 5th
Chloe Zhao just won Academy Awards for Best Picture and Best Director for her work on Nomadland.
In the process, Zhao became only the second woman ever to win Best Director.
This is the moment where I tell you that Disney believes that Eternals is a better movie than Nomadland.
No, I'm not saying that an MCU movie will win Best Picture…or even receive a nomination.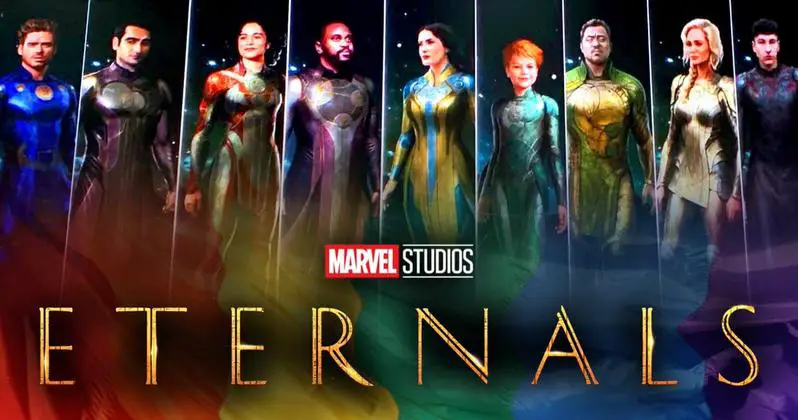 However, before the film suffered a Coronavirus-caused delay, Kevin Feige and others believed it could achieve that feat.
That's lofty praise for the project, which tells the story of an archeologist who encounters an ancient civilization of beings who still live and interact with humanity.
Ms. Marvel – Late 2021
The details get fuzzier as we move into the second half of the updated MCU schedule.
What we do know is that Kamala Khan will finally appear in the MCU as a Muslim teenager obsessed with Carol Danvers.
After Danvers turns into Captain Marvel, Khan develops superhuman shape-changing abilities somewhere between Mister Fantastic and Mystique.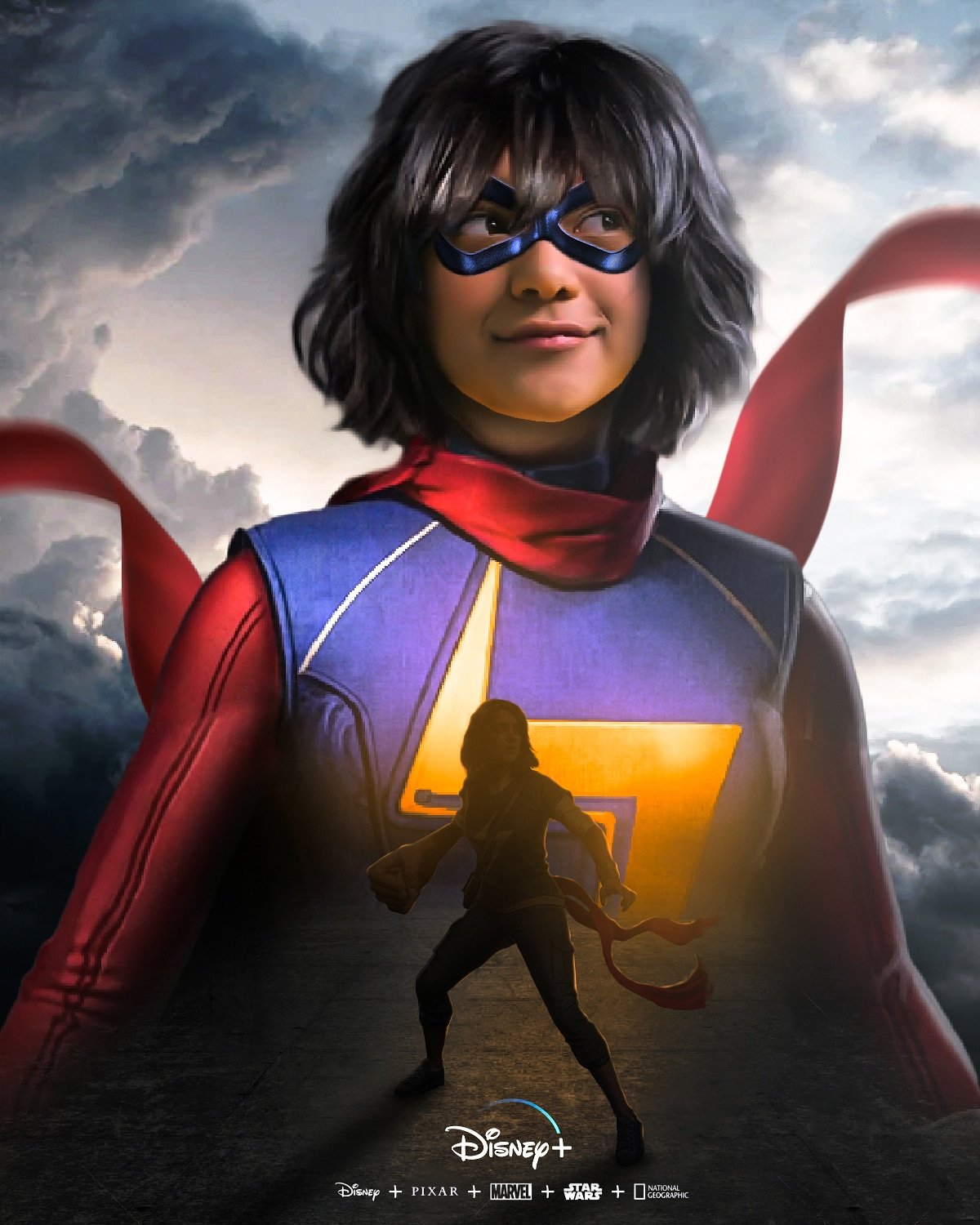 So, Khan accidentally turns into a superhero, eventually claiming the title of Ms. Marvel.
Marvel cast a complete unknown in the role, and she looks so adorably tiny that audiences cannot help but root for her.
We don't have a trailer for Ms. Marvel yet, but the current schedule calls for a late 2021 release.
Spider-Man: No Way Home – December 17th
Speaking of late 2021 releases, the alpha on this year's movie calendar is Spider-Man: No Way Home, the third Tom Holland Spidey release.
This time, Sony is pulling out all the stops by bringing back cast members from basically every other Spider-Man film ever made.
I'm talking Jamie Foxx, Andrew Garfield, Alfred Molina, J.K. Simmons, and reportedly even Tobey Maguire.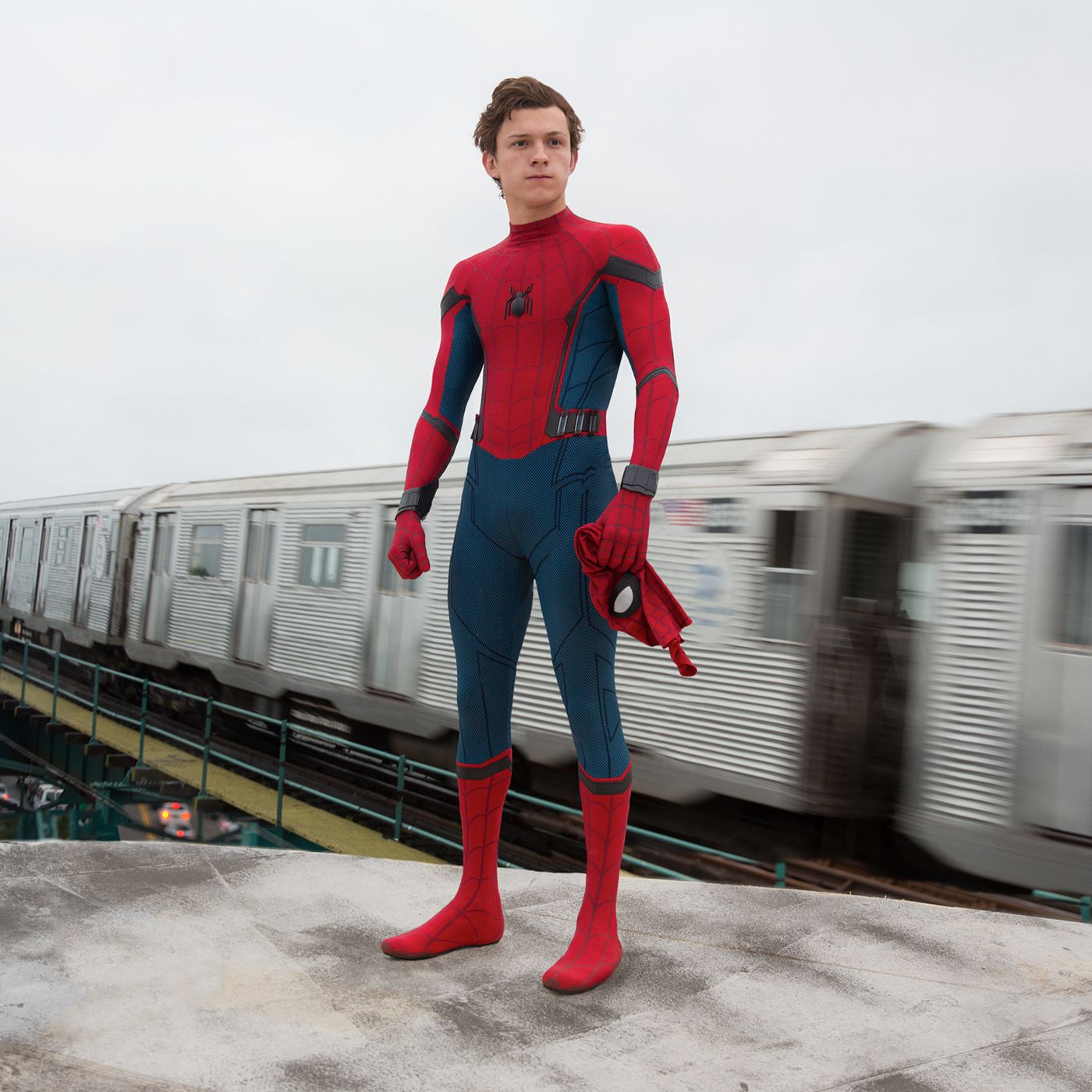 In this film, all Hell breaks loose for Peter Parker as his enemies across the multiverse arrive and try to take revenge.
Spider-Man: No Way Home appears to be the greatest superhero collective film since Captain America: Civil War.
Thor: Love & Thunder – February 11th, 2022
In Thor: Ragnarok, we learned that Thor wasn't alone. Valkyrie also came from Asgard and eventually proved worthy of leading their people.
Where does that leave Thor? When we last saw the God of Hammers Lightning, he was flying off with the Guardians of the Galaxy.
In the Thor sequel, Jane Foster will return and, more importantly, she'll take on the mantle of God of Lightning. Yes, we'll get a Lady Thor.
If the storyline mirrors the comics, Foster will fall victim to cancer, which provides fascinating intrigue.
Will Thor and Foster reconcile? Well, it's a Valentine's Day release. So, Marvel should consider the possibility of Thor 4 as a date movie.
Dr. Strange in the Multiverse of Madness – March 25th
You remember how WandaVision ended, right? Without doing any spoilers, a character sat in a cabin in the woods and practiced their abilities.
That scene hinted at the story of Dr. Strange in the Multiverse of Madness.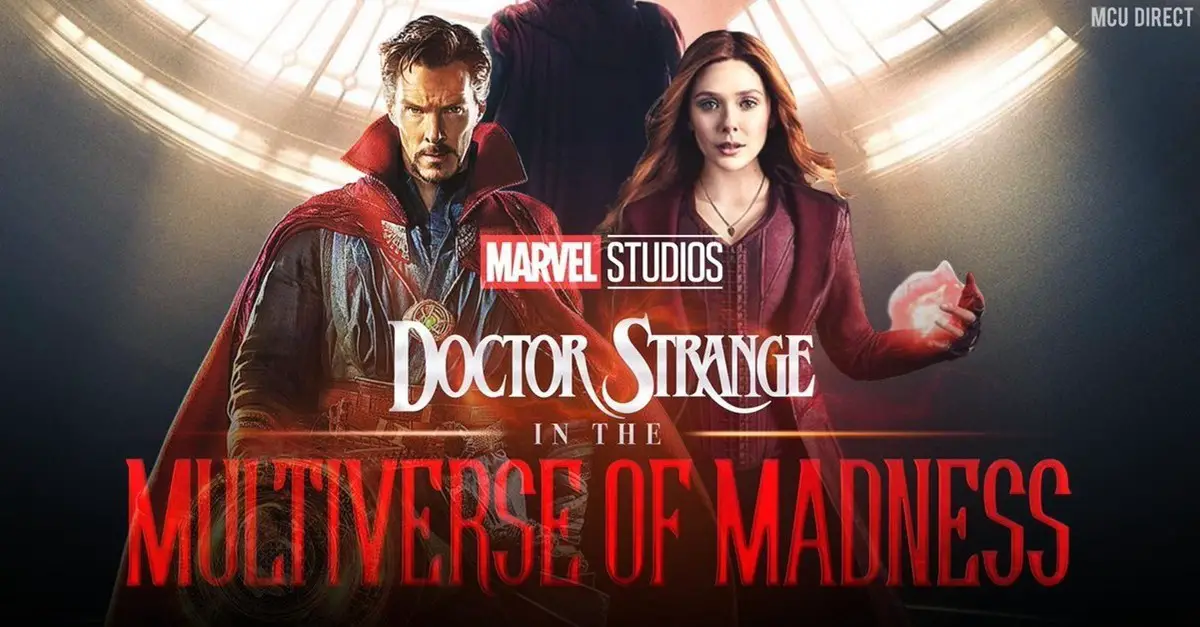 In the first Dr. Strange movie, Stephen Strange invaded the Dark Dimension and confronted Dormammu, the Ancient One.
The sequel shows the price that Strange pays for his actions then and against Thanos. He's now hated across dimensions and must face mortifying enemies.
Of course, the best part of Dr. Strange 2 involves a change behind the scenes.
The sequel switches directors, with comic book movie legend Sam Raimi in charge of the production.
For that reason alone, fans have plenty of reason for excitement.
After all, some of the returning characters to Spider-Man: Far From Home were inventions of Raimi!
Moon Knight – 2022
Marc Spector debuted in Marvel Comics in 1975. At the time, Marvel didn't hide the inspiration for the character. He's Marvel's answer to Bat-Man.
Spector checks several of Batman's boxes as a billionaire who uses his wealth to create weapons for fighting crime.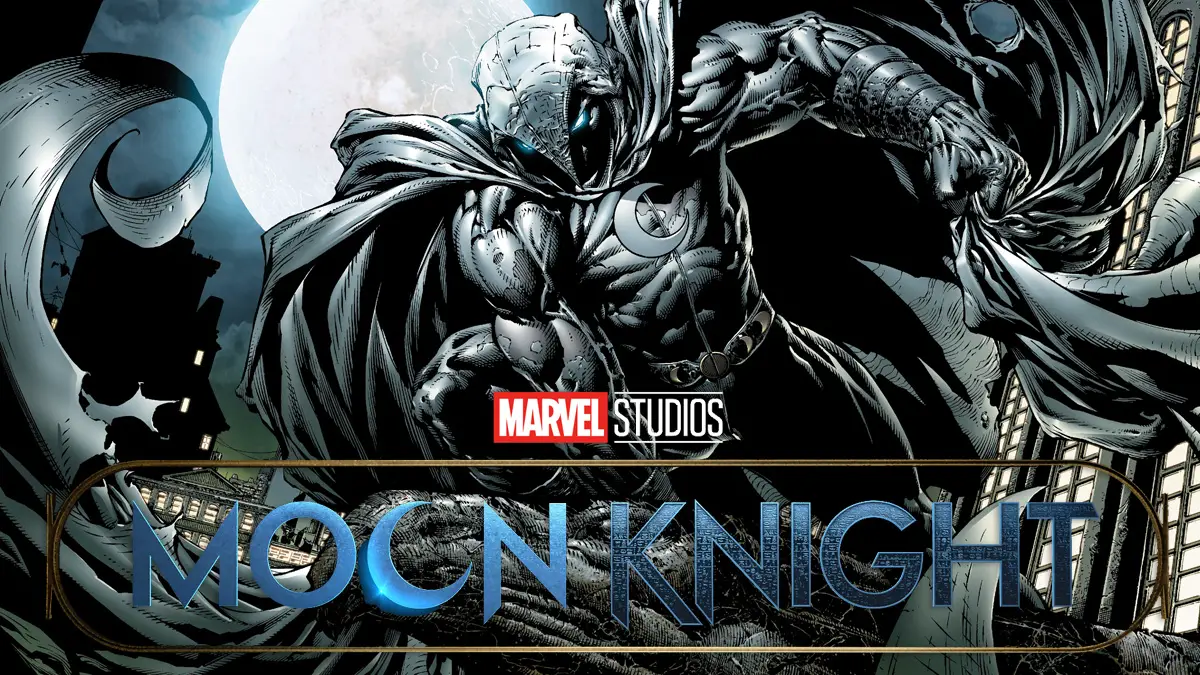 The character even throws Moonrangs, which aren't at all Batarangs, and I have no idea why you would say otherwise.
What makes Spector interesting is his ties to the supernatural. In the comics, he's the human avatar for an Egyptian deity, giving him unique powers.
Marvel has cast Oscar Isaac in the role, which is interesting because he'd previously stated his dislike for Disney over Star Wars: The Rise of Skywalker.
A hefty paycheck can cure all wrongs. Anyway, Moon Knight possesses a distinctive look and could prove popular as a kind of gothic superhero, a la The Crow.
She-Hulk – 2022
Imagine The Office if some people working there had superpowers. That's the premise of She-Hulk. No, I'm not joking.
Marvel has confirmed that She-Hulk counts as a workplace comedy about the travails of Jennifer Walters, the cousin to Bruce Banner.
Apparently, Walters needs a blood transfusion, and her cousin is there to help. Unfortunately, his blood is teeming with gamma radiation.
Walters, an attorney by day, turns into a giant green woman, a She-Hulk…but she keeps her day job as a dedicated defender of wrong superhumans.
We really don't know much about the story beyond that, but the cast is sublime. Tatiana Maslany of Orphan Black plays Walters.
Also, Marvel recently added mega-talent Renee Elise Goldsberry as the vaguely named Amelia. And Tim Roth returns as The Abomination.
The Roth casting is interesting because Marvel has generally indicated that The Incredible Hulk resides outside the MCU. This series might make it canon.
Feature Image Rights: Newslagoon.com
Thanks for visiting MarvelBlog.com! Want to go to Disney? For a FREE quote on your next Disney vacation, please fill out the form below and one of the agents from our sponsor MickeyTravels, a Platinum level Authorized Disney Vacation Planner, will be in touch soon!