First Look at the Brand New Valkyrie Suit for 'Thor: Love and Thunder'
One of the highly anticipated MCU installments and the continuation on Thor's MCU saga has experienced a pretty big leak as fans have been given their first look at the brand new Valkyrie suit for Thor: Love and Thunder.
Taika Waititi's brilliant reconstruction of the character of Thor that began in the acclaimed Thor: Ragnarok will only continue with the highly anticipated follow-up Thor: Love and Thunder.
Still not expected until the summer of 2022, fans have long been speculating about the film and where it will take the Asgardian mythos since Waitit's 2019 announcement of Natalie Portman's return to the role of Jane Foster, destined to inherit her Might Thor mantle.
With Thor: Ragnarok's Valkyrie expected to play a fairly large role in the sequel film, we now have our first look at the brand new Valkyrie suit for the newest film.
Leaked on Twitter by @3CFilmss, the suit looks like a brilliant rendition of the classic Valkyrie design; while also feeling like a take on the Asgardian garb worn by the MCU iteration of the classic mythological deity's.
Valkyries New Suit In #ThorLoveAndThunder NICE!! pic.twitter.com/egYBIsHBBF

— Cris Parker (@3CFilmss) January 3, 2022
What is also interesting about this first look at the brand new Valkyrie suit is that it inadvertenly confirms the legitimacy of the leaked Thor: Love and Thunder poster that MarvelBlog reported on months ago, despite Taika Waititi's dispute.
The poster shows Valkyrie with the same black and silver scheme, similar aesthetic elements, and sleeveless design in the leaked Twitter post.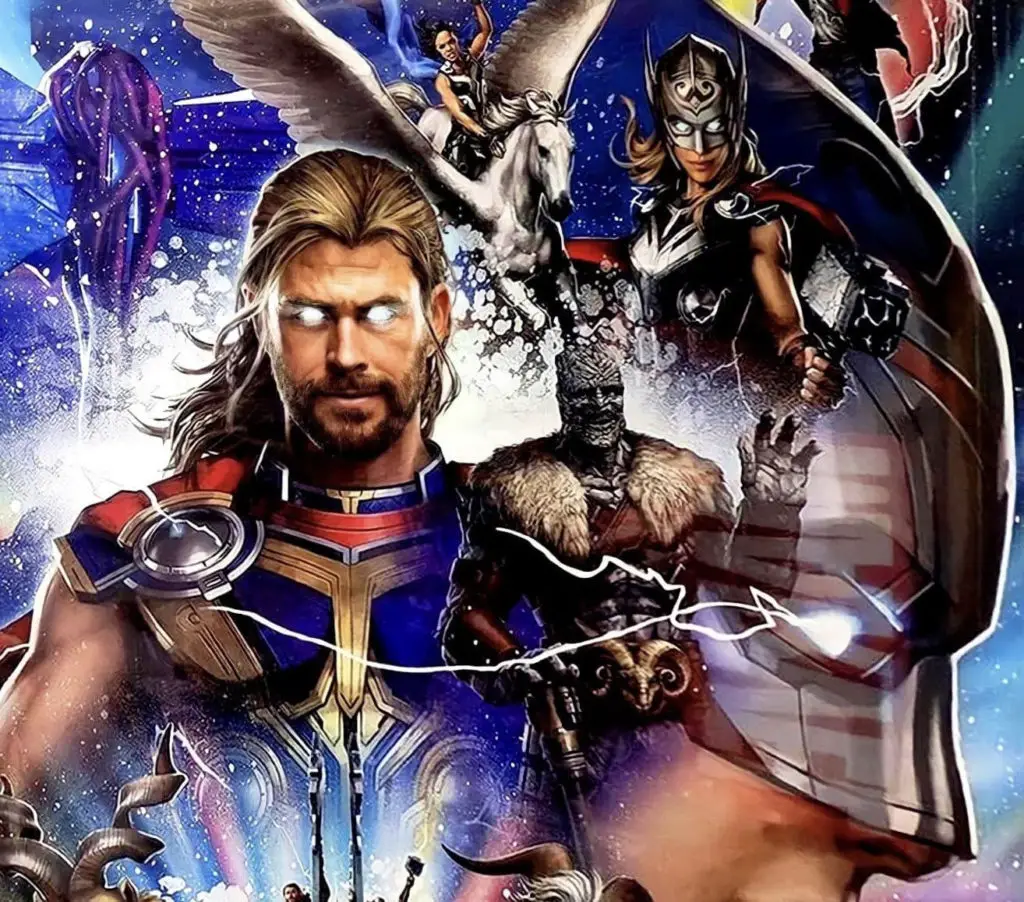 Valkyrie has become an integral part of Thor's corner of the Marvel Universe, while as the new queen of Asgard, will likely experience some kind of political struggle as shown in the Spider-Man: No Way Home tease for the film.
A story arc that sees Valkyrie fight for her right to rule New Asgard against the returning force of Zeus feels like an incredible subplot to the film and could give the beloved Valkyrie a brilliant evolution from valiant warrior, to the relentless leader.
Feature Image Source: Marvel
Thanks for visiting MarvelBlog.com! Want to go to Disney? For a FREE quote on your next Disney vacation, please fill out the form below and one of the agents from MickeyTravels, a Platinum level Authorized Disney Vacation Planner, will be in touch soon!