Marvel Stars Assemble to Honor A Young Man's Bravery
Marvel stars have assembled to honor a young man's bravery. They have offered congratulations to a six-year old hero who saved his sister from a dog attack.
Bridger's Brave Move
According to his parents, Bridger Walker jumped in front of a charging dog to save his four-year-old sister on July 9. The brave boy, from Cheyenne, Wyoming, told his sister to run away as he attempted to stop the dog. He endured 90 stitches on his face as a result.
Bridger later explained: "I stepped to the side in front of my sister so that the dog wouldn't get her. I kept moving, so it couldn't get past."
A Call for Celebrity Action
Filled with pride for her super-hero obsessed nephew, Nicole Walker posted about the incident on Instagram. Not only did she share what happened, but also tagged several well-known actors from the Marvel Cinematic Universe (MCU) and beyond. Celebrities she tagged include Chris Hemsworth, Tom Holland, Brie Larson, Mark Ruffalo, Chris Pratt, and Chadwick Boseman, among others.
Captain America Delivers
Much to Bridger's excitement, Chris Evans, who plays Captain America, reached out with a video message. He said:
"Keep being the man you are, we need people like you. Hang in there, I know recovery might be tough, but based on what I've seen, I don't think there's much that can slow you down."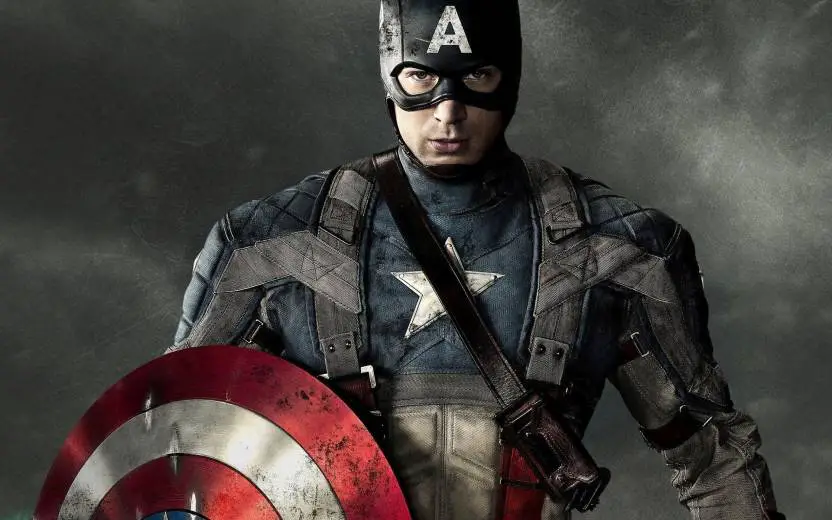 Bridger, wearing his own Captain America costume while watching the message next to his sister, appeared speechless. He was even more surprised when Evans promised to send him "an authentic Captain America shield."
Avengers Assemble to Congratulate Bridger
Chris Evans is not the only celebrity who reached out to congratulate Bridger for his bravery.
Tom Holland, whom Marvel fans know as SpiderMan, reached out to Bridger via FaceTime and invited him to the set of Spider-Man 3! Holland said:
"I've heard about your story, and I just want to say, you are so brave, mate, and we are all proud of you. Your little sister is so lucky to have someone like you. I mean, you're just such a brave little kid. It's not easy what you did, mate, you should be proud of yourself."
Chris Hemsworth, who plays Thor, pointed out that he and the other Avengers "would be honored" to have Bridger on their team. He said:
"You're an absolute inspiration. Your courage is beyond belief and we are all so impressed by you." 
Mark Ruffalo, who plays the Hulk, said:
"People who put the well beings of others in front of themselves are the most heroic and thoughtful people I know. I truly respect and admire your courage and your heart."
Brie Larson, who plays Captain America, commented that she would be sending a private message to Bridger's aunt.
A Young Hero's Legacy
Bridger's wounds are healing and he is in excellent spirits. His parents are not asking for any assistance following the attack. They simply want people to learn from their young man's bravery. They wrote:
"May we follow Bridger's example, approach the world as a child and bring greater peace to our own homes, communities, states and countries."
A brave young man, indeed!
Featured Image Credit: MSN.com
Would you like help planning your next Disney vacation? As an Authorized Disney Vacation Planner, my goal is to help you plan the Magic your way. I create customized itineraries, monitor for discounts, and much more… all for FREE! Please feel free to reach out at (646) 645-6175, bedwards@mickeytravels.com or follow me on Facebook!