MarvelBlog News for March 22, 2021
By now, you've surely filled your WandaVision void by watching the series premiere of The Falcon and the Winter Soldier (TFAWS).
That was a rough two weeks without Marvel, wasn't it? Okay, I'm kidding since we just went 18 months between MCU stories.
Still, the TFAWS hype machine has rolled out this past week and introduced some new information about other MCU projects, too.
Also, Bob Chapek performed a CNBC interview that…well, it muddied the waters even more.
I'll explain in this week's MarvelBlog News.
The Anti-WandaVision!
Okay, since you've watched the show, you've probably figured some of this out. Still, it's rare for MCU showrunners and performers to reveal anything.
So, we should enjoy all the recent updates about The Falcon and the Winter Soldier while we can.
The most important one involves the timeline. WandaVision hid its time frame until several episodes in.
The producers did this to cause confusion about what was happening outside Westview.
TFAWS won't need that sort of intrigue and mystery. Instead, the producers have confirmed that the show occurs six months after Avengers: Endgame.
This date sets TFAWS after the events of WandaVision. However, it's not the latest of the MCU stories thus far.
Spider-Man: Far from Home occurs even later, which presumably means that Spider-Man 3 will be the story with the most distance from Avengers: Endgame.
This aspect naturally raises questions about Doctor Strange in the Multiverse of the Madness. Will it happen before or after Spider-Man 3?
Of course, the next project after TFAWS is Loki. Since that's a time-travel story, it'll likely intersect with several different MCU timelines…or none.
Loki enjoys complete freedom with its setting.
As for TFAWS, we also learned something that genuinely cracked me up. The showrunners for this show have described it as the anti-WandaVision.
Apparently, everything that happens to The Falcon isn't up for debate. What you see is what you get. It's all action and no mystery.
So, you can stop your speculation about when Mephisto will appear in the story.
WandaVision Wrap-Up
In fact, just to rub it in my face a bit, WandaVision's creator recently revealed that she didn't even know about Mephisto in the comics!
Yes, all that speculating we did about the character largely stemmed from Easter eggs. These happened behind the scenes as a way of misleading viewers.
Jac Schaeffer told Mashable:
"There was never any conscious intention on my part to create any Mephisto red herrings, because I didn't know who Mephisto was until I started doing press."
Well, I feel like an idiot. Of course, so do most MCU fans on the internet.
One other amusing note from Schaeffer involved her disappointment with the reactions to the Super Bowl trailer…but not for the reason you'd expect.
Here's Schaeffer's comment to ScreenRant:
"And people just jumped online, and they were like, 'Look at Wanda creating a false reality of sitcoms in order to process her grief.' And I was like, 'Aw, man!"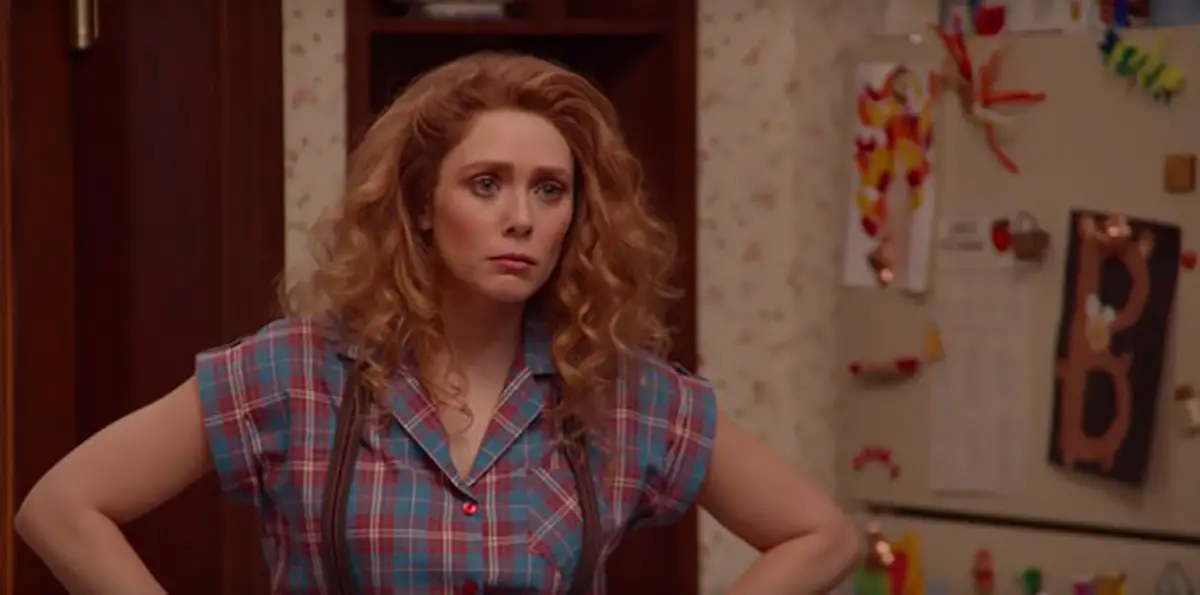 That's right. The initial reactions to the trailer centered on Wanda going through the five stages of grief.
Then, over the 12 months, we all talked each other out of it, inventing potential boogeymen like Mephisto and Nightmare. We suck.
Along those lines, Schaeffer also indicated that the "aerospace engineer" was never going to be Reed Richards.
Major Goodner, who appeared in the series finale, was there to represent "a lady who's awesome at what she does and who will be there for her friends."
Speaking of WandaVision, I've got a bit more good news. Nielsen just updated its streaming ratings.
For the week of February 15th through February 21st, WandaVision's viewing increased to 720 million minutes, the most to date.
Yes, that's the week that demand for the new episode temporarily crashed Disney+ on Friday, February 19th.
PS: It was Agatha all along!
Other Marvel Updates
Disney performed a synergistic media event in anticipation of The Falcon and the Winter Soldier's debut.
We didn't learn much new, but Loki did show off a new poster.
Start your countdown to the glorious arrival of Marvel Studios' #Loki. The Original Series starts streaming June 11 on @DisneyPlus. pic.twitter.com/Djkj0HnQTu

— Marvel Studios (@MarvelStudios) March 18, 2021
As you can see, he looks vaguely like a janitor who's into S&M.
All kidding aside, this display shows off the premise from the series. Loki gets taken prisoner by the Time Variance Authority.
So, you're looking at the Loki Behind Bars fashion statement, soon to be cosplayed by everyone on Instagram and at Halloween 2021.
We also received a new TFAWS trailer that includes some footage from the season premiere but also later episodes:
[NEW] Falcon and the Winter Soldier trailer via youtube Marvel live event, 18-03-2021

Note: Contains 50seconds of new footage at the start#FalconAndWinterSoldier pic.twitter.com/YENqcDOdr1

— XRealm Matthews (@CreamOrScream) March 18, 2021
Kevin Feige and other members of the MCU planning committee also performed several interviews.
During one with Entertainment Weekly, Feige refuted a particular rumor:
"I rarely answer no to anything anymore because things are always surprising me with what happens, but that rumor, I think, was dispelled rather quickly by the man himself."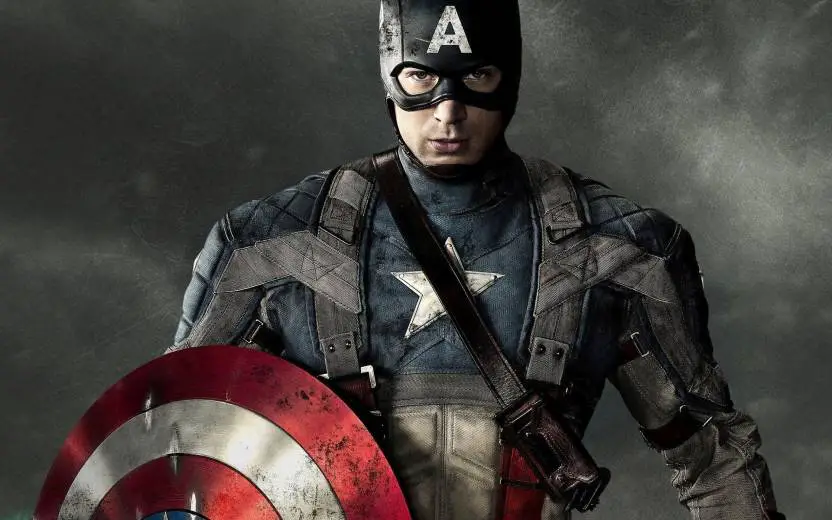 In this story, the man is Chris Evans, who has indicated he will not return as Captain America.
Rumormongers believe that Feige is being cheeky here, as people don't expect Evans to return as that particular Steve Rogers.
Instead, some suggest he'll come back as an evil Hydra version of the character in some multiverse story involving the MCU.
Neither Feige nor Evans has disputed this rumor.
However, Feige has lent credence to the idea that the Young Avengers will arrive in the MCU.
In that same interview, the head of MCU stated:
"But, yes, you can certainly see that Phase 4 is introducing all sorts of new types of characters with the potential being endless."
Folks, that's a yes by a different use of words.
MCU Release Date Discussion
Every week, the COVID-19 numbers improve even more. The rapid distribution of vaccine doses has reduced the disease's threat.
Still, movie distributors and exhibitors don't quite know what to make of the cinematic landscape.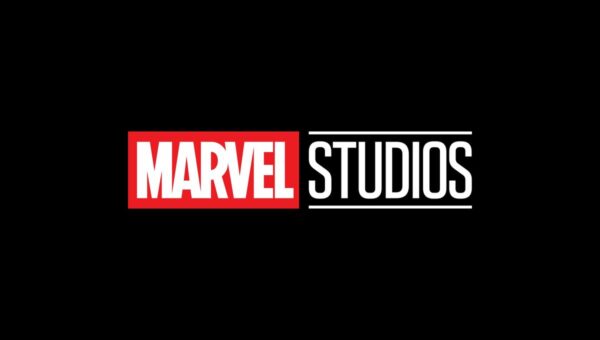 Sony decided not to rush one of its prized projects. So, Venom: Let There Be Carnage has received another delay.
The new and likely final release date arrives on September 17th, 2021.
Meanwhile, Disney remains committed to the May 7th release date for Black Widow.
During a recent CNBC interview, Bob Chapek danced around the subject of its release. Here's the video:
The reporter asks Chapek whether Black Widow will receive a Premier Access release as well.
He refers to it as a decision Disney will make at "the last minute."
Would you prefer to watch Black Widow for the first time in a movie theater or at home? It's a choice you may get to make in a few weeks!
Feature Image Rights: Disney/Marvel
Thanks for visiting MarvelBlog.com! Want to go to Disney? For a FREE quote on your next Disney vacation, please fill out the form below and one of the agents from our sponsor MickeyTravels, a Platinum level Authorized Disney Vacation Planner, will be in touch soon!