MarvelBlog News for Jun 14, 2021
Marvel has had a hectic week. Loki debuted and promptly broke the internet. Issa Rae joined the Sony side of the MCU, too.
Oh, and fans of The Good Place are on cloud nine right now. I should know, as I'm one of them.
I'll explain in this week's MarvelBlog News.
THIS Is The Good Place!
Okay, I don't expect your television viewing habits to line up with mine. You may not like The Expanse's pacing or The Flight Attendant's cynicism.
Still, I recommend two recent shows to anyone I can get to listen, and all of them have thanked me later.
The first is Harley Quinn, which you can watch on HBO Max. It's SUPER violent and features more swears than a night on Xbox Live. But it's sublime.
The other is The Good Place, a four-season series on NBC that redefined comedy while also celebrating positivity and personal growth.
I honestly believe that The Good Place is the best thing on television over the past ten years, a time span covering Breaking Bad and Game of Thrones.
So, you can imagine my excitement at the news that Tahani al-Jamil is joining the MCU.
Yes, actress Jameela Jamil has signed on to play the villain in She-Hulk, which is spectacular casting for two reasons.
First, Jamil is super-tall at 5'11", which makes her visually on par with Jennifer Walters, the She-Hulk.
More importantly, this Disney+ series is somehow a half-hour legal comedy. Jamil just spent the past few years proving that she's a master humorist.
Here, take a look at Tahani's greatest hits:
Jamil will portray Titiana on the show. Yes, that's her real name. I guess Marvel's leaning into it.
In the comics, she is a streetfighter of epic skill thanks to her training by…the Champion of the Universe.
Titiana is probably the greatest archrival of She-Hulk over the years. So, this turn of events makes perfect sense in every way. Well done, Marvel!
PS: Watch The Good Place! And Harley Quinn!
Loki Stuff
I don't know about you, but I've already watched Loki's premiere episode multiple times. The data suggests I'm not alone.
One of the streaming service tracking companies, Samba TV, indicates that Loki has become the most-watched premiere for any Disney+ MCU show to date.
Okay, that's admittedly only three shows competing for the title. Still, WandaVision and The Falcon and the Winter Soldier were both solid hits.
For Loki to beat both demonstrates that Disney's grand plan for its streaming service has succeeded.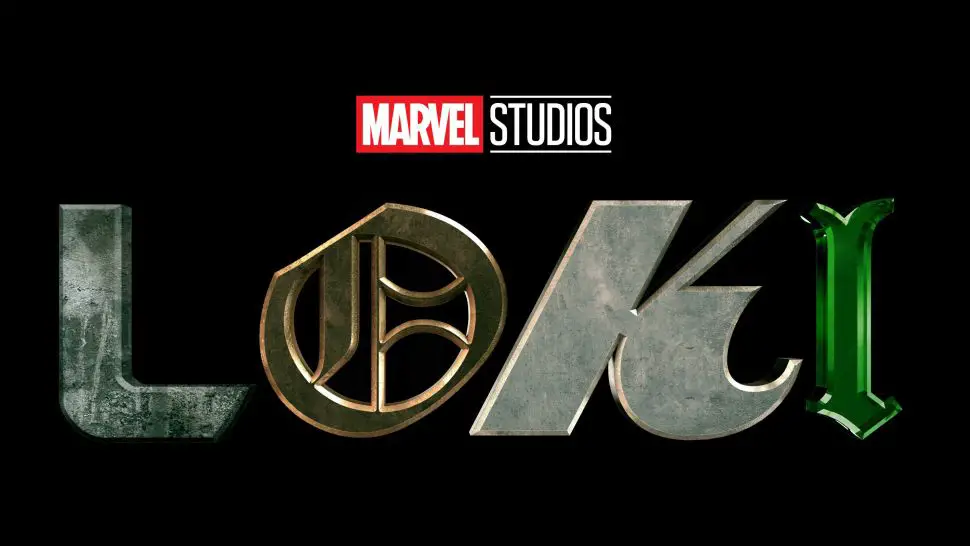 Fans have loved the first two shows so much that they're devouring new content.
Disney and Marvel are in the selling phase right now. So, plenty of details have leaked about the rest of the series.
Kevin Feige performed an interview with Empire Magazine. In it, he stated:
"It's tremendously important. It perhaps will have more impact on the MCU than any of the shows thus far."
Let's put a huge exclamation mark after that. WandaVision witnessed a character become the Scarlet Witch of prophecy.
The Falcon and the Winter Soldier ended with The Falcon earning the role of Captain America.
These character-defining moments apparently pale in comparison to what we should expect from Loki.
Meanwhile, Loki's writer, Michael Waldron, has suggested that fans can expect some big cameos in the coming weeks.
But…we already fell for that in WandaVision. So, I'll believe it when I see it.
If you want to know more about Loki, The Hollywood Reporter has published two stories about it. One details how the director wooed Owen Wilson to the MCU.
Apparently, Wilson loves his grey hair, too.
The Other Spider-Verse
We've talked extensively about Spider-Man: No Way Home. This upcoming project will explore a core premise of Phase Four of the MCU.
In that film, the multiverse has imploded, allowing previous Spider-Man villains to return.
However, the other Spider-Man franchise has had an open multiverse all along.
I'm speaking of Spider-Man: Into the Spider-Verse, the delightful film by Phil Lord and Chris Miller. (While I'm recommending old shows, watch Clone High on Paramount+, too!)
Well, production is well underway for the much-anticipated sequel. The original debuted in 2018, while the next film should arrive in October of 2022.
The voice casting is well underway, and Sony just locked down one of the starring roles.
Issa Rae of HBO's Insecure will voice the character of Jessica Drew. Yes, Issa Rae is Spider-Woman!
The character has come up a lot lately since it's an open secret that Kevin Feige wants Drew in the MCU.
The Spider-Verse franchise exists outside of all other comic book stories right now. So, another actress could still portray Drew in a live-action film.
Sony, Disney, and Marvel would need to agree on terms for that to happen. But the Spider-Verse version is already a homerun hire.
Rae's combination of awkwardness and adorability already garnered her acclaim for roles in well-regarded films like The Hate U Give and The Photograph.
She's perfect in this new role, as Drew is uncomfortable with her own powers and abilities. The Spider-Verse sequel is clearly on the right path.
Marvel Miscellany
IMAX is ready for the world to go back to loving movies on the big screen. It's priming the pump a bit with its latest announcement.
When Black Widow debuts on July 9th, IMAX will exhibit 22 minutes of select scenes in a better format.
The scale of 1.90:1 aspect ratio means that 25 percent more of the screen is visible.
You might not appreciate the difference on a standard screen, but you sure will at an IMAX. So, all things being equal, watch Black Widow in IMAX!
Also, I've got a couple of tweets you may find interesting. Here's a discussion about Xochitl Gomez and her abilities:
The #MCU's #AmericaChavez will bring her strength in #DoctorStrange2, according to actress #XochitlGomez: "I find her powerful." Full quote: https://t.co/ASjm335shr pic.twitter.com/lBSFaKLF1D

— MCU – The Direct (@MCU_Direct) June 10, 2021
Here's some speculation about when Morbius will arrive, and it's not in the movie, Morbius!
He will be. And he'll be a part of the multiverse before Strange 2

— Josh "Thanos" Webb (@FightOnTwist) June 8, 2021
Meanwhile, a Brazilian site has a new image from Shang-Chi and the Legend of the Ten Rings:
🚨 Nova imagem oficial de '#ShangChi and the Legend of the Ten Rings'. pic.twitter.com/prj7zLOKNv

— Shang-Chi Brasil (@ShangChiBR) June 10, 2021
In a weird update, Kaley Cuoco (from Harley Quinn and The Flight Attendant!) near broke a WandaVision story before Elizabeth Olsen backtracked.
Will Elizabeth Olsen return for a second season of #WandaVision?

Kaley Cuoco sits down with the Marvel star for Variety's #ActorsOnActors to discuss #TheFlightAttendant, the #DoctorStrange sequel & more | Variety Actors on Actors presented by @AppleTV https://t.co/3JhRQJxE4b pic.twitter.com/AMnuteLyLv

— Variety (@Variety) June 8, 2021
Finally, the Sydney Morning Herald got Taika Waititi to let down his guard and do a revelatory interview. He hints that the next Thor movie is hysterical.
Feature Image Rights: Disney/Marvel
Thanks for visiting MarvelBlog.com! Want to go to Disney? For a FREE quote on your next Disney vacation, please fill out the form below and one of the agents from our sponsor MickeyTravels, a Platinum level Authorized Disney Vacation Planner, will be in touch soon!