Know Your Marvel Movies: Wandavision
The Walt Disney Company recently updated a release date and immediately caused a social media uproar. A Disney+ series changed from a 2021 debut and moved into 2020. And this show stars two well-established characters in the Marvel Cinematic Universe (MCU). Here's everything you need to know about WandaVision.
What Is WandaVision?
Okay, prepare to have your mind blown. WandaVision tells a story about Wanda Maximoff, the Scarlet Witch, and her romance with Vision. You may remember Vision when he was merely a virtual assistant named J.A.R.V.I.S. in the first MCU movie, Iron Man.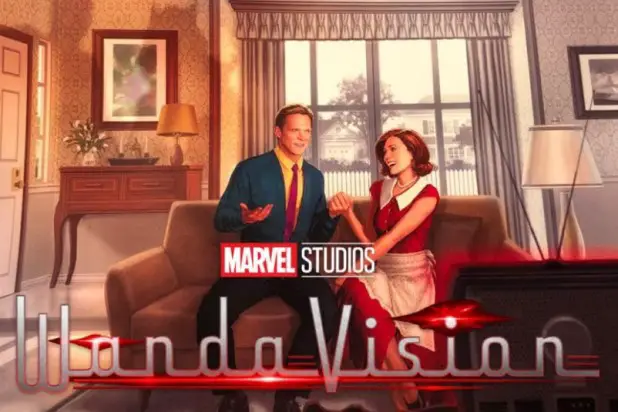 Once he became a real boy, so to speak, Vision developed immediate chemistry with Wanda, whom he was politely imprisoning at the time. Later, Vision died when his girlfriend killed him…tenderly. Yes, they have a weird relationship. Of course, that death may not count because Thanos used the Time Stone to return to a point when Vision was alive…and kill him again.
After Iron Man and The Hulk wielded the Infinity Gauntlet and reset the universe, Vision (apparently?) returned to life. I'm presuming that, but it wasn't ever shown onscreen. He's not listed in the credits for the film, though. Plus, the Infinity Stone that kept him alive was still in the Infinity Gauntlet during the final battle from Avengers: Endgame.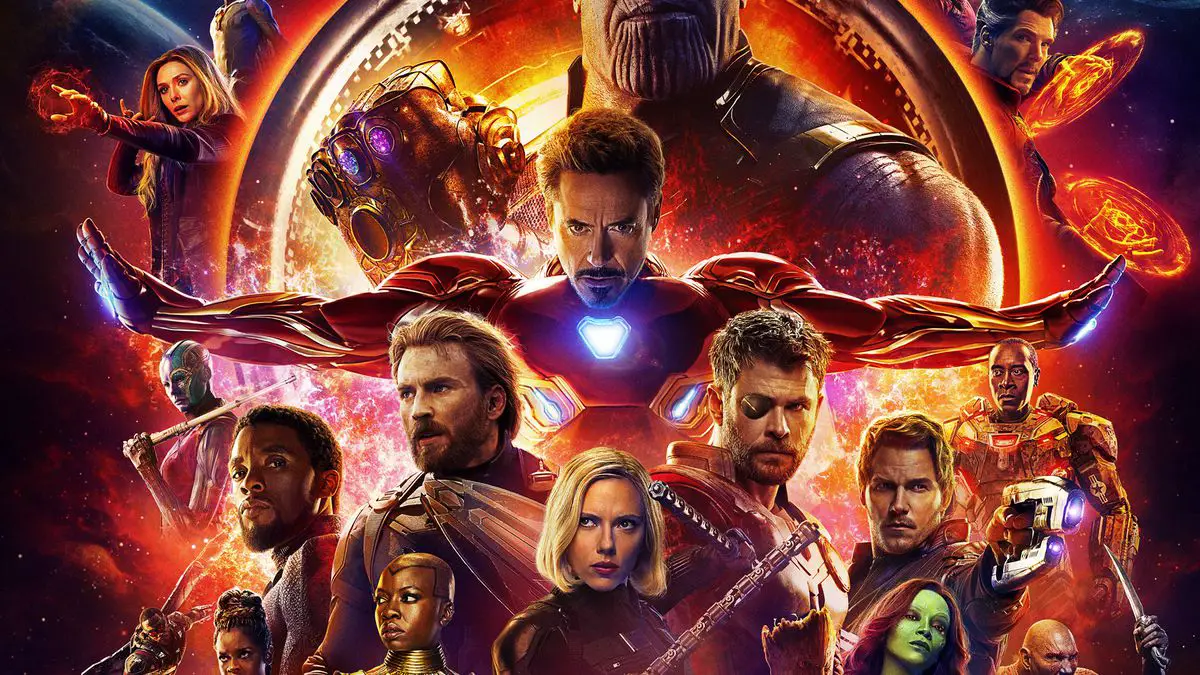 So, this television series takes place in the aftermath of those events. It almost certainly explains Vision's fate, for better or worse. Oh, and it's set in the 1950s.
You heard me.
What? Please Explain.
Recently, Marvel Comics has produced an Avant-garde story called The Vision that shows the home life of a robot family. To maintain the sanctity of their family, the robots sometimes kill people. The crux of the comic involves the disconnect in their Father Knows Best/Donna Reed Show behavior and their willingness to do things that humans deem unethical.
I mention this because the format of WandaVision clearly has a basis in these comics. During the 2019 D-23 Expo, Marvel executives revealed that the show will combine elements of classic Black & White sitcoms with epic action sequences. One of the stars later revealed that the series may employ a laugh track!
Give Marvel credit. Its producers aren't afraid to try new things.
The Plan for WandaVision
This far out, all we know about the plan for WandaVision involves the main characters. The origin of the Scarlet Witch played out in small doses across the MCU, primarily in The Avengers: Age of Ultron. In this film, she had a twin, Pietro, who died while saving Sokovia.
We've since watched Wanda's powers save Captain America while destroying a building full of people. She's a force to be reckoned with, but Vision is nearly her equal. He wears an Infinity Stone in his forehead and once lifted Mjolnir, demonstrating his strength AND heroism.
As shown in Avengers: Infinity War, the two lovers are that much more potent together. Of course, comic book readers already knew this. The Scarlet Witch once wiped out 99 percent of the Mutant population with a single phrase, "No more Mutants."
With WandaVision, Disney+ can sell subscriptions while exploring a unique relationship between superheroes. To date, the only MCU couple that rivals Wanda and Vision in power is Gamora and Star-Lord, and even this duo falls short. Don't even try with Ant-Man and the Wasp, either!
So, we have the foremost power couple in the MCU appearing in a 1950s sitcom somehow set after the events of Avengers: Endgame. Ergo, I would describe the plan as keeping Marvel fans off-balance with a storyline that's impossible to predict. WandaVision could easily become the buzz topic of late 2020, which is almost certainly what Disney wants for its streaming service.
About the Cast: The Leads
The stars of WandaVision are both Hollywood veterans, which is a strange thing to say since one of them is 30. Elizabeth Olsen was raised in a family whose older siblings, the Olsen Twins, had already become a cottage industry.
By the time that Lizzie started acting – and yes, that's what her sisters call her – Mary-Kate and Ashley were worth nine figures. Lizzie began to act at the age of four, performing in several of the twins' movies that dominated DVC sales charts. Nine years ago, she transitioned to adult roles and has never looked back. She's already appeared in 20 theatrical releases.
Paul Bettany also performed in his first major motion picture when he was 21, but he hadn't been a child star. Still, he quickly turned heads with scene-stealing performances in A Knight's Tale, A Beautiful Mind, and The Land Girls. He's one of the most successful actors in the world to have never earned an Academy Award nomination.
Both of them have played their MCU characters for many years. As mentioned, Bettany began with voice work in Iron Man before earning a body in 2015's Avengers: Age of Ultron, which was also Olsen's debut (more or less).
Between them, the WandaVision stars have (physically) appeared in three films together. Also, Wanda played a role in the climactic events of Avengers: Endgame and had a cameo during the credits of Captain America: The Winter Soldier. They're integral parts of the MCU, yet we know little about them thus far.
About the Cast: Returning MCU Characters
Here's where you get surprised. The returning MCU characters in MCU seem like they were pulled out of a hat.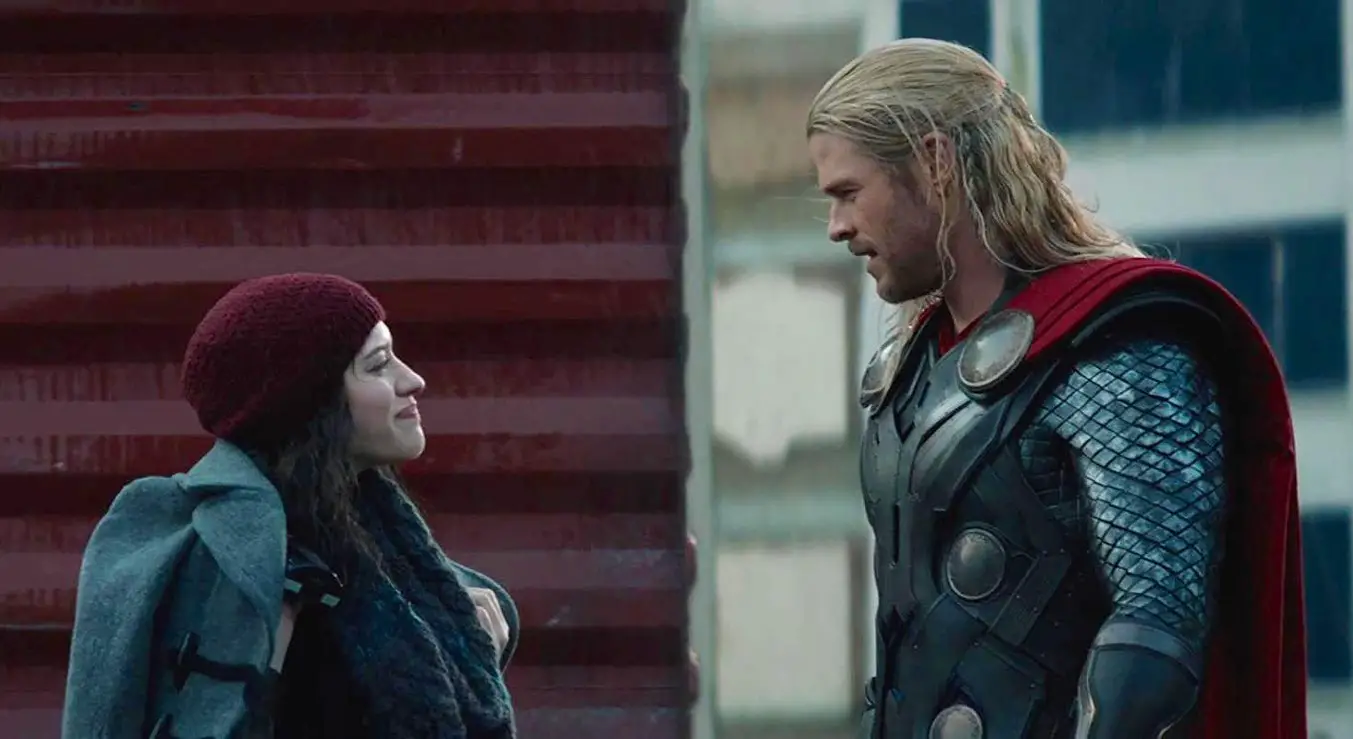 Kat Dennings from Thor and Thor: The Dark World was last seen in 2012, an eternity ago. She will return as Darcy Lewis, who I really hope isn't still an intern. Similarly, Randall Woo played an incompetent FBI agent in Ant-Man and the Wasp. He'll return as this character for…reasons?
The truly inscrutable casting choice is Teyonna Paris, who has never been in the MCU before. Why am I listing her? Paris will portray an existing character from the MCU. She'll take on the role of Monica Rambeau, the child who befriended Captain Marvel.
Since this movie takes place after Avengers: Endgame, Monica's an adult now. In the comics, she's also a superhero named Spectrum and a former Captain Marvel. I'm confident that her superhero tendencies will come into play somehow.
About the Cast: New Characters
Okay, your head's already spinning over what you've read here. Now, I'm ready for the topper. The only confirmed new character is Kathryn Hahn, who is currently the title character in HBO's Mrs. Fletcher. Hahn will play – I kid you not – Nosy Neighbor. That's how it reads on the call sheets.
The premise here is that she's the person on every old sitcom who provides the conflict. She's always snooping through the garbage and hiding in the bushes. Nosy Neighbor will do anything to learn more about the family down the street. Since it's a Marvel story, I'm reasonably confident that Hahn will play a character from the comics, but that's sheer speculation.
For now, Hahn's basically Don Knotts as Mr. Furley on Three's Company. Google it, kids.
Final Thoughts
Marvel's going out on a limb with WandaVision, and I absolutely love it! Think of it as a superhero love story in the vein of I Love Lucy, only "Lucy" is an overpowered witch capable of destroying entire buildings. And Ricky Ricardo III is a possibly deceased robot. It's definitely an unusual premise for a sitcom. Yeah, WandaVision is gonna be weird!
Thanks for visiting MarvelBlog.com! Want to go to Disney? For a FREE quote on your next Disney vacation, please fill out the form below and one of the agents from our sponsor MickeyTravels, a Platinum level Authorized Disney Vacation Planner, will be in touch soon!